SUMMARY
Under the Vision 2030 plan, many sectors of the industry within the Kingdom are seeing huge investments and expansions. Like other areas, the logistics segment is being primed for increased private sector participation through the development of ports, airports, rail, and road infrastructures. New facilities like cargo terminals, custom-bonded zones, and industrial clusters are being established to support increased movement and warehousing of goods. These new infrastructural developments are further facilitated by enhanced airport and seaport capabilities. Additionally, with private and state-led companies driving aggressive digitization processes across licensing, registration, passenger/cargo movement, import and export financing, as well as incorporating the internet of things (IoT), the entire sector is looking at boosted operational efficiencies.
The fact is that Saudi Arabia is poised to become the dominant logistics giant in the region. Businesses that are looking to expand reach and service, enter new territories or even consolidate existing shipping routes so that they are more resilient to disruptions like the COVID-19 pandemic, need to consider how the right kind of logistics functions can help them grow.
This article highlights new logistics infrastructural developments in Saudi that can be beneficial to your organization.
INDEX
HOW THE RIGHT LOGISTICS CAN OPEN UP NEW BUSINESS AVENUES
Digital access has globalized commerce, meaning that even the smallest of organizations can now have an international outlook. This means that businesses in any part of the world can source materials from anywhere as well as offer services and products to anyone. Today, any organization can set up any kind of supply chain—all they need is the right kind of logistics support.
Within the Kingdom, the logistics sector is on a path toward exponential growth. With huge infrastructural investments underway across many parts of Saudi, small-to-medium enterprises, as well as larger organizations, are now better placed to compete on the world stage.
So, how do they do this?
Get your logistics right
All businesses need a smart logistics strategy where they deliver the right products to the right customers at the right time at the least possible cost. The fact of the matter is that shipping and logistics can be the difference between a small business thriving and failing. But with so many different facets to take into consideration, it can be a challenging prospect. Here are some ways to do it:
Simplify your supply chains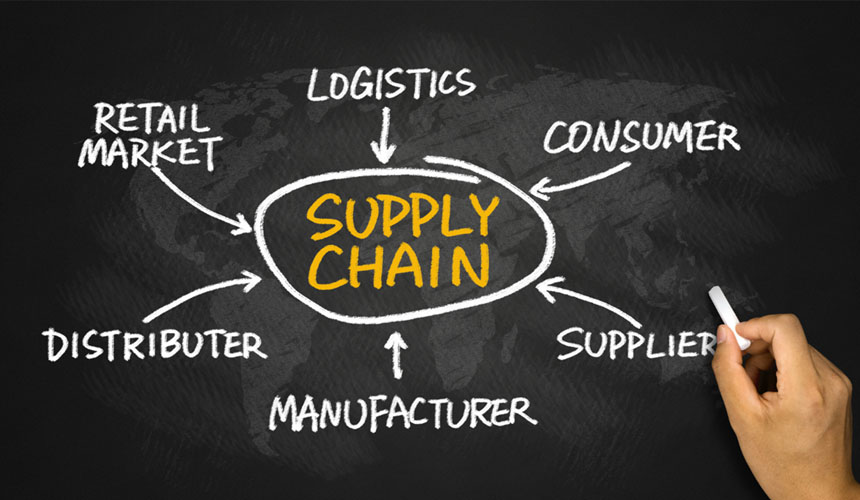 One lesson the year 2020 has taught all businesses is that they are only as strong as their supply chains. But even in normal business cycles, no matter what size or in which sector, the setup and management of your supply chains is fundamental to achieving smooth business logistics—more particularly when shipping overseas.
Why it's important? Saudi Arabia's strategic geographical position places it in close proximity to multiple global markets. Most European consumers are less than a seven-hour flight away, while Asian markets are generally just a four-hour plane journey from the Kingdom. Regional markets consisting of more than 3.5 billion potential customers over three continents are within a five-hour flying distance. Saudi's central location also provides it with a cost advantage in the Arabian Peninsula, North Africa, and East Africa. Businesses in the Kingdom, therefore, are perfectly placed to tap into many potential markets.
However, even with such close proximity, the pandemic has irrevocably shown that all supply chains can be halted, putting not only organizations but entire economies at risk. It makes sense to note that during the first nine months of 2020, the government invested over USD 10 billion on infrastructure and transportation projects to facilitate the easy movement of goods. They also built infrastructural, warehousing, and storage capacities at ports and logistics hubs so that there were no lapses in supply chains. These moves are not only to build Saudi as the regional logistics hub in the coming years but also work as insurance to mitigate future disruptions so that the Kingdom stands more resilient to changes.
How to do this? All businesses need to start by analyzing a clear supply chain process where they break down each stage of the operation from order confirmation through to product picking, packaging, and shipping. The nuances of each stage need to be worked out across a realistic timeline that streamlines processes, without compromising on safety or efficiency. It's also prudent to invest in supply chain management software that unifies the entire process and allows you to manage everything in real-time and with real data. This gives you greater transparency from an administrative perspective. Additionally, on-ground data provides valuable information for further optimization of supply chains.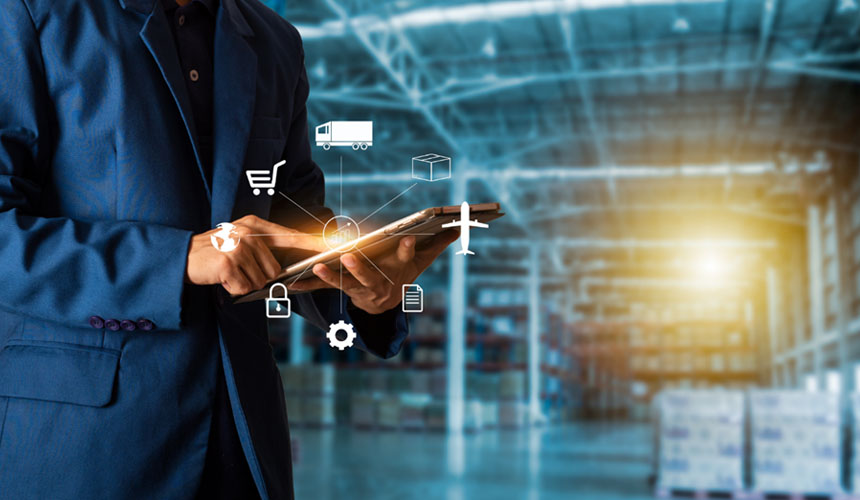 Using the right logistical support: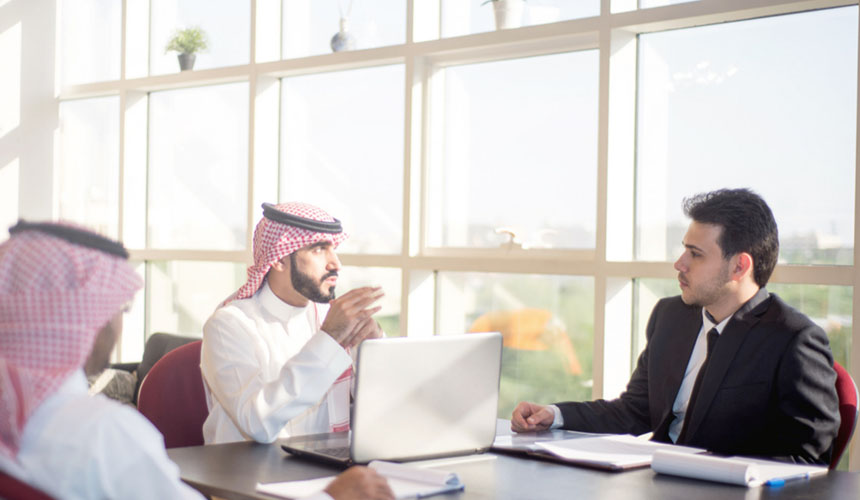 In cases where supply chain management forms a large part of internal operations, in-house logistics and warehousing may offer greater control and transparency. However, the same does not hold true for smaller enterprises—especially if they are looking to lowering costs, benefit from economies of scale, or expand into newer territories.
Organizations like these need to make room for collaboration, using multiple logistics processes that are bifurcated based on geography. And while they still need to ensure that they're meeting deadlines and turning in quality products, they need to lean on external functions and support to eliminate silos along the supply chain.
One way to do this efficiently is to outsource logistics functions so that you boost holistic supply chain management. Third or fourth-party logistics providers (3PLs/4PLs) are better placed to work with all stakeholders to develop a roadmap for consistent, continuous, and collaborative movement along the supply chain. What's more, because logistics companies are constantly upgrading manual systems to automated ones, they can automate logistics processes (including tracking and monitoring) to keep more 'eyes' on each delivery.
These systems take the guesswork out of planning your supply chain as they report raw data without bias to ensure that your business is better informed. By using information from 3PL and 4PL fleet and inventory management software you have more visibility of the cost of logistics per article. This allows you to further refine your processes around the factors that impact your bottom line the most.
Areas of growth within the Kingdom:
Saudi Arabia is already a hotbed of development and activity on account of the industrial and construction growth ongoing in the Kingdom. Existing supply chains are expanding to handle the larger movement of goods.
Ninety kilometers from Jeddah, the King Abdullah Port is a full-service commercial port that enjoys strategic access to the Red Sea, as well as countless markets and destinations in Asia, Africa, and Europe. In fact, an estimated 26% of global trade passes through the Red Sea. As the eighth fastest-growing seaport in the world as of 2017, the King Abdullah Port has undergone further infrastructural improvements.
Facilities at the port include multipurpose terminals for containers, roll-on/roll-off and breakbulk, and general cargo. Logistics services also include a Logistics Park within the port premises of more than 750,000 square meters and a bonded zone adjacent to the port of more than 3.3 million square meters. This opens up a host of warehousing possibilities on port before shipping. Even more importantly, the port master plan takes into consideration a direct link to the Saudi Land-bridge Railway, connecting the major cities of Saudi Arabia.
For businesses looking to expand, the port and its supporting channels allow for increased integration of supply chains comparable to hubs like Khorfakkan and Jebel Ali. Similarly, the Saudi, UAE and Omani governments investing around USD 350 billion in rail and port infrastructure over the next four years shows a commitment towards opening more regional routes for logistics collaboration.
If you are a business that is keen to expand into these areas, you need to work with established logistics providers—organizations that can take full advantage of these pathways and facilities.
Optimize warehousing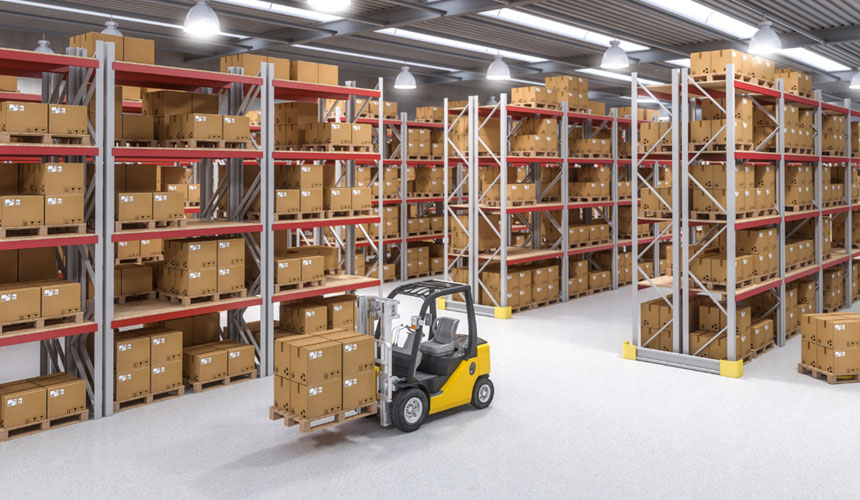 Warehousing is an important part of a business's logistics management system. It provides storage for finished goods and includes the packing and shipping of orders. Efficient warehousing not only provides economic benefits to a business but also optimizes processing and logistics.
Why it's important? The fact of the matter is that shipping has become the number-one cost in fulfillment and requires constant review and changes to keep finances in line. It goes without saying, therefore, that as the backbone of any supply chain, optimizing your warehouse goes hand-in-hand with mastering supply chain logistics.
Smart warehousing isn't just about making operations faster, but rather, it requires continual analysis of day-to-day operations like stocking, labor movement, packaging, and labeling to ensure that everything is working as efficiently and safely as possible.
For most multichannel businesses, inventory is the most important balance sheet asset. Therefore, the function of slotting and location control is essential in helping you track products within the warehouse's four walls, as well as meet your client-fulfillment needs. But not all businesses and organizations can maintain private warehouses—there are increasing rent prices, fluctuating demand-and-supply cycles, labor costs, and pricing and packaging, amongst other considerations.
How to do this? More than half of the warehousing function is controlling inbound and outbound freight. If this is not done right chances are that you're constantly suffering from poor management of inventory and eroding a line off of your profit margin. What's more, as more than 50% of your warehouse labor function is to pick and pack, you need to weigh productivity against cost. It's a smart idea to consider product flow and order flow, where a rule of thumb you can always test against is fewer steps = fewer touches = lower costs.
The fact is that SMEs operate differently from larger organizations, but all organizations want operational improvements that reduce costs. To do this, you need smarter warehousing and inventory management. You need to ensure that:
Your storage systems are appropriate for the stock being stored and picked.
You aren't being forced to double handle or search for items.
You aren't spending too much time on tasks like walking and looking rather than picking and packing.
You have the right labor and management support.
You have the right warehouse management systems and digital processes in place that are monitoring fulfillment and every step of the supply chain.
The truth is that to get the above-mentioned things done correctly, you need to make huge investments in time, money, and training—things that are not easily available to growing organizations. That is why a lot of businesses lean on 3PLs for warehousing support so that they can professionally meet their businesses' critical KPIs.
Using the right logistical support: While a lot of enterprises may prefer to keep warehousing internal, as function and geographical reach grow, it makes sense to outsource. Leaning on external capabilities to make use of gathered data to identify order trends (for example, identifying top sellers, items frequently ordered together or seasonal trends), can help a business like yours benefit from professional vendor experience in smarter warehouse layouts, or in executing fulfillment quicker and at lowered costs.
3PL providers can make faster changes to supply chains—including scheduling inbound purchase orders to manage the receiving dock/yard better. Similarly, they can handle compliance policies (including purchasing terms and conditions), on-time delivery, quality, item specifications, routing and importing guides, and product packaging and labeling faster and more efficiently so that there are no mistakes. With the right support, you meet client fulfillment better, which in turn, helps your business grow.
Areas of growth within the Kingdom: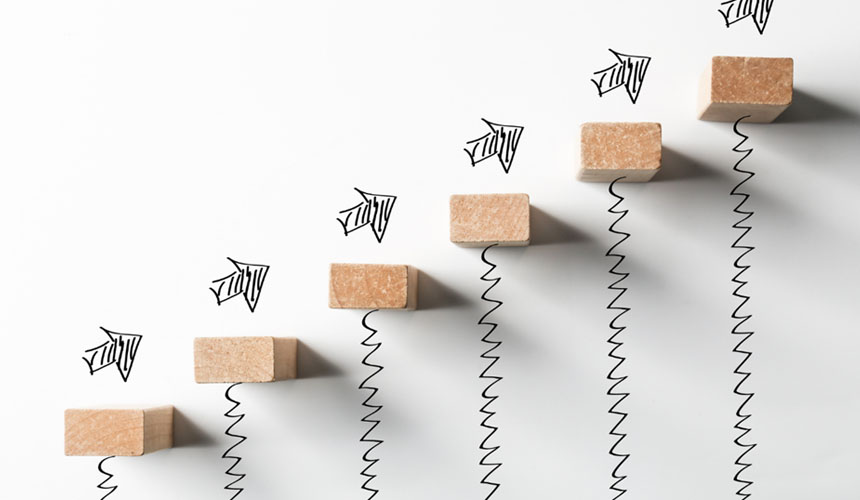 The warehousing market in the Kingdom is expected to further grow at a 9% CAGR to reach a market size of SAR 15.75 billion by the end of 2020. Growth in this segment is expected as a result of increased manufacturing activity, growing international trade, rising domestic consumption, and the easing of government regulations. Partnering with a professional vendor puts you in a better position to avail this new infrastructure.
Cold Chain Warehousing: Post the 2020 Covid-19 pandemic, the cold chain market in the Kingdom particularly is being driven by rising demand for dairy, meat, and pharmaceuticals on account of not only the growing number of modern grocery retail stores in the country but also concerns about food availability and supplies.
It pays to keep in mind that Saudi Arabia is one of the largest consumers of meat and seafood in the world and the largest consumer of red meat in the GCC region. It also produces a considerable amount of meat along with importing a majority of it. Cold chain warehousing, therefore, is very important for businesses that require complete end-to-end cold 3PL logistics and supply chain management. You need to ensure that you are outsourcing to vendors who have the right HACCP-certified cold and chiller storage facilities, as well as transport trucks that are reliable and meet all safety and hygiene standards.
Currently, Riyadh accounts for the highest number of cold storage warehouses. The city acts as a hub from which products are transported to other regions of the country. Jeddah has the second-highest share, followed by Dammam. A few cold chain warehouses also operate in Mecca and Medina due to the large number of pilgrims visiting the cities during Hajj. For companies looking for cold chain warehousing solutions, they need to ensure that they are partnering with the right kind of support.
Prioritize packaging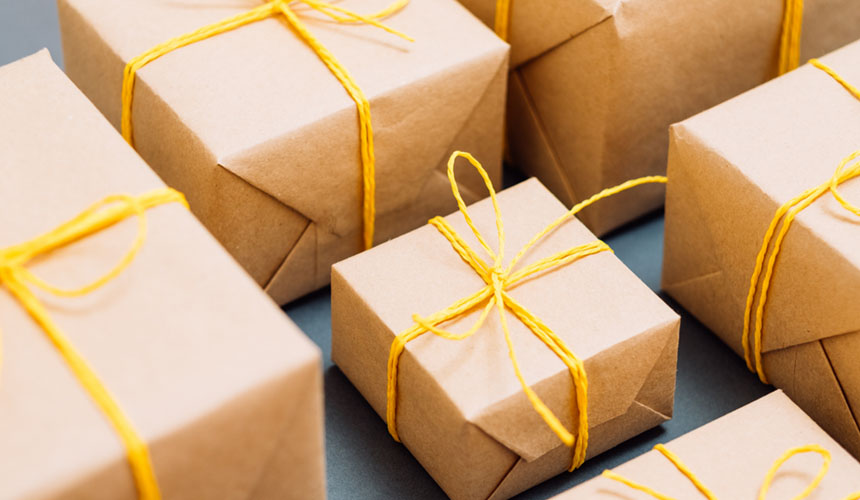 While most businesses may not consider packaging an important aspect of logistics, the right kind of packing can make a big difference in how you meet your fulfillment orders.
Why it's important? Low-quality materials or insufficient packaging can result in goods being damaged or broken in transit. Certainly, if you're venturing into overseas shipping, the choice of packaging needs to be robust to withstand longer and often more turbulent transit to guarantee shipments arrive intact.
How to do this? Source a reliable packaging supplier and opt for hardwearing and durable solutions. While the initial outlay may be more, the expense of returned goods and bad customer feedback could be costlier to your business. What's more, if you go with a professional vendor, you can benefit from bulk buying at wholesale prices.
Using the right logistical support: For most businesses, the area of expertise is their product, not how to get it from one place to another. Most businesses outsource some function of packaging to an outside vendor. The idea is to ensure that as a business you aren't being wasteful and that it is not affecting your productivity or your costs. Outsourcing to a 3PL vendor means they will take time to find the optimum packaging solution that will provide suitable protection and security for products, as well as minimize waste.
Areas of growth within the Kingdom: With a growing urban, educated, and aware population, Saudis are demanding more from their products in every way. This also includes increased conscientiousness about the environment. With a Vision 2030 mandate to lower the Kingdom's carbon footprint, the benefit of partnering with a professional logistics vendor means that they know how to get the job done in a way that is 'greener' and friendlier for the planet.
To find out how the right logistics can help open up new avenues for growth in Saudi and abroad, get in touch with us here.