SUMMARY
Saudi Arabia is already making significant headway in its transformation under Vision 2030, which aims to diversify the economy away from oil and establish the country as the foremost logistics, tourism, and business hub in the region.
With the Kingdom's strategic geographical location at the crossroads of Africa, Asia, and Europe, heavy private and public investments in new airports, seaports, railway lines, and roads are being made to drive this strategy forward.
Post-pandemic, especially, the logistics sector is expected to play a major role in the growth of the economy. As businesses plan future growth, here's everything you need to know about Saudi's logistics strategy so that you can build robust supply chains that help with profitability and expansion.
INDEX
SAUDI LOGISTICS STRATEGY: CURRENT STATE, MAJOR ANNOUNCEMENTS, AND PROGRESS
Under Vision 2030, the Kingdom aims to emerge as a global logistics hub that connects continents. A comprehensive logistics strategy has been rolled out to achieve this goal—one that increases the sector's contribution to the GDP as well as helps the Kingdom diversify its economy. Saudi has already achieved many of the targets that were set under its Vision 2030 logistics plan. For example, five new shipping lines have been added to the country's ports to increase international connectivity, and efforts are being made to upskill professionals in the field with technical knowledge so that they can tackle future demands from the sector. There are also plans to establish a new airline and airport in the Kingdom.
Knowing what's in store for Saudi's logistics sector can help businesses plan growth strategies more effectively. Whether you are trying to strengthen local supply chains or expand into new territories, you stand to benefit from a more logistically empowered Saudi.
Here's what you need to know.
1. Aim of Saudi's logistics strategy

Saudi aims to become a leading global logistics hub both for regional and international routes. Over the last decade, the Kingdom has invested more than USD 100 billion in its transport and logistics infrastructure, making it one of the fastest-growing in the world. Following the launch of Vision 2030 in 2016, the Saudi Logistics Hub was established in 2017 to support the sector's growth. A new transport and logistics strategy was rolled out in 2021 that builds on Saudi's strategic geographical advantages by increasing public-private partnerships and bringing more international players into the Kingdom.
Establishing regional dominance
Saudi Arabia's logistics market makes up over 50% of the GCC region's total market. However, with the first-mover advantage currently with the UAE and Qatar, a bulk of logistics functions relating to supply chains, airline networks, and cargo volumes are routed from outside of Saudi. With the Kingdom going the extra mile to increase air cargo capacities through new warehouses, ports, and railway lines, plans are underway to make Saudi the leading regional mover for goods and commodities. Small, medium, and large businesses in the country can benefit from quicker supply chains and lower logistics costs by availing themselves of new opportunities in the sector.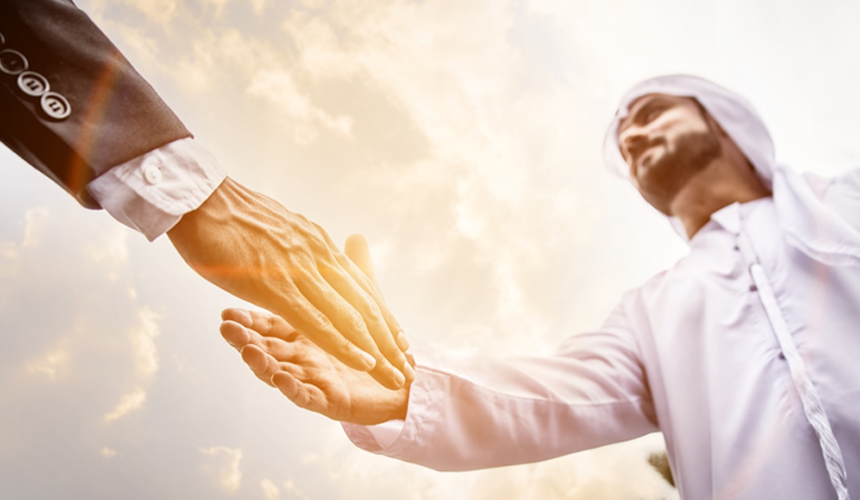 Accessibility to new international markets and partnerships
The most recent Saudi Logistics Hub report highlights the country's total exports at around USD 295 billion annually. Total imports were USD 135 billion and re-exports at USD 8.7 billion approximately. China, Japan, India, South Korea, and the USA were the top five export partners, while China, USA, the UAE, Germany, and India topped the import partners list. With infrastructure, the customs system, governance, as well as existing laws and regulations being improved to boost performance, the sector is opening up new business opportunities and international partnerships.
2. Current state of Saudi's transport and logistics sector
Saudi Arabia has a regional logistics market share of USD 19 billion. There are a total of 40 air, land, and sea border crossings in the country. Out of these, 15 border crossings connect Saudi Arabia with nine other countries. Most of the domestic logistics are currently supported by the country's network of around 70,000 km of intercity roads, highways that stretch 5,000 km, and approximately 145,000 km of unpaved roads. The country's nine key ports have a cargo capacity of 257 million tons. What's more, there are 232 berths and terminals, and the port breakbulk capacity is 615 million tons. Saudia, the Kingdom's flagship airline, connects many international destinations through 28 airports in the country and handles around one million tons of air cargo and freight. The developing railway network includes 15 stations, covers over 5,000 km, and transports over nine million metric tons of chemicals and metals.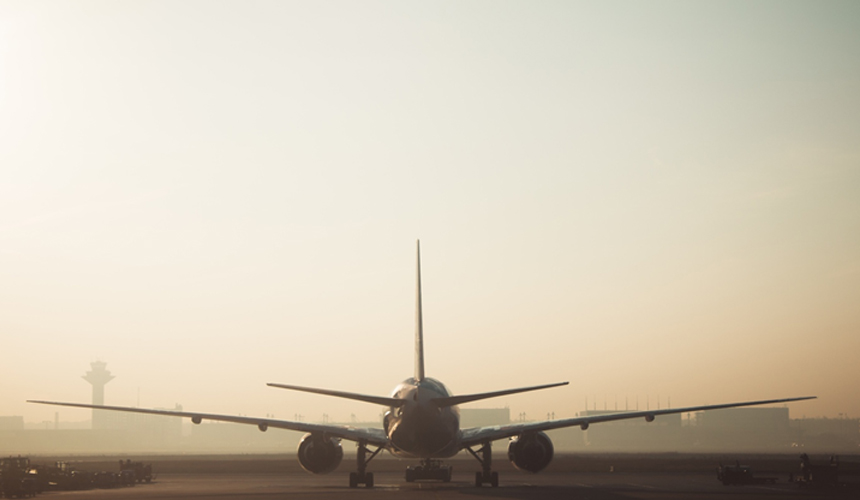 3. Improvements transforming Saudi's logistics sector
Under Vision 2030, the Kingdom plans to transform the logistics sector and make it a global hub through a multipronged approach. Not only does it involve directing more investments towards roads, air transport, railways, and ports infrastructure, but it also focuses on improving processes such as customs clearances and training Saudi youth to meet the sector's growing needs.
Air transport
Saudi Arabia is launching another airline to expand on the list of countries Saudia, the existing national carrier, is currently serving. What's more, under the new transport and logistics strategy, an airport will be built in Riyadh. These steps are being taken to compete with other airlines in the region like Qatar Airways, Turkish Airlines, and Emirates, which are currently serving more routes and customers.
Adding more destinations: The Kingdom is expanding its airline fleet to make it the fifth-largest in terms of international destinations served. Under the new strategy, international destinations are expected to increase from 39 to 250. Saudia will be reserved for pilgrims traveling to Mecca and Medina, while the new airline will be used to transport tourists and other visitors. The aim is to increase domestic passenger traffic from 62 to 127 billion passengers-km to bring in new opportunities for the Kingdom.
Increasing freight and passenger capacity: By 2030, the airports' cargo capacity is expected to increase from 0.8 million tons to 6 million tons, which includes both domestic and international capacities. Passenger capacity is expected to increase from 56 million to 204 million, out of which 116 million will be international travelers.
Increased logistics contribution to the GDP
Since one of the goals under Vision 2030 is to diversify the Kingdom's economy away from oil, a multifaceted approach is being adopted to increase non-oil revenues. The transport and logistics sectors are already contributing around 6% to the GDP and the new strategy aims to raise it to 10%. Vision 2030 is expected to drive the sector's contribution to non-oil revenues to SAR 45 billion (USD 12 billion) per year.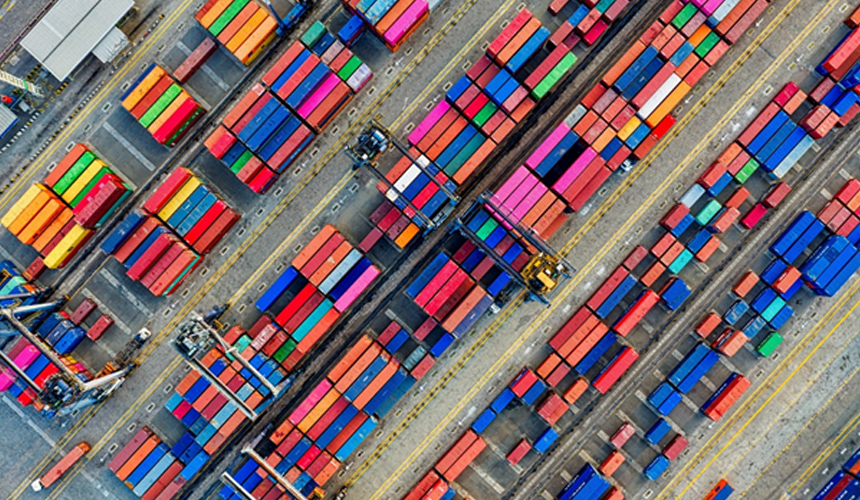 Upgrading ports infrastructure
To become the leading logistics hub in the region, the Kingdom is investing heavily in its port infrastructure to increase capacities. It is expected that by 2030 the capacity of general cargo at ports will increase by 29%.
Making platforms more efficient: By the time Vision 2030 in realized in full, the Kingdom's non-oil exports are expected to grow from USD 36 billion to USD 170 billion, an increase of 500%. Throughput of the export-related transportation will be doubled to 131 million tons. What's more, the country aims to boost the re-export of goods from USD 5.6 billion to USD 140 billion. The throughput is also expected to go up ten times to 101 million tons, which means more goods will be able to move through Saudi much faster.
Improving domestic connectivity: In terms of domestic connectivity, which plays a major role in the logistics sector, the country has plans to build a robust capillary distribution system. Under Vision 2030, its throughput is expected to go up from 1.4 billion tons-km to 375 billion tons-km and 62 billion passengers-km to 127 billion passengers-km.
Investing in railways infrastructure
Given the growing demand for passenger transport and domestic freight, the Kingdom has plans to invest more in the railway infrastructure as well as high-speed rail links. The railway lines that are being expanded include:
A line to service Makkah and Medina from Jeddah
New railway service between Riyadh and Qassim
The Dammam Port line which connects Hofuf with the Port of Dammam
A passenger rail line linking Dammam with Riyadh, via Abqaiq and Hofuf
A freight line between Dammam and Riyadh, via Abqaiq, Hofuf, Haradh, and Al Kharj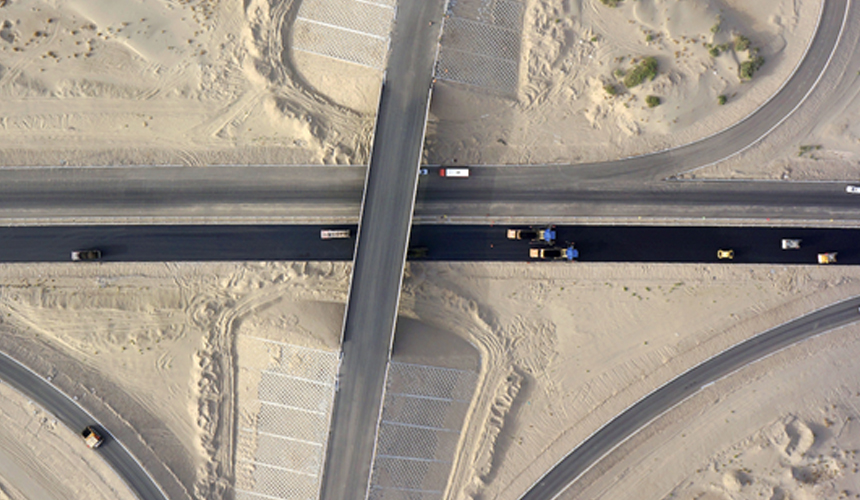 Extending road networks
The Kingdom is directing significant investments towards the improvement of road infrastructure, border crossings, and ring roads to cater to increasing parcel volumes and to make sure that deliveries are reliable and timely. There are also plans to develop a new motorway that will connect Oman and Saudi Arabia, lowering trading costs and lead times.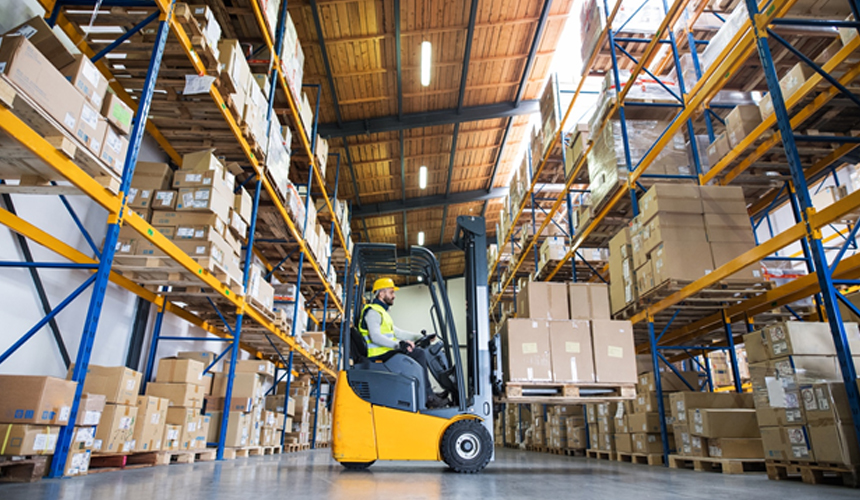 Improving warehousing logistics
The Kingdom is also taking steps to help manufacturers, retailers, wholesalers, and 3PLs with their warehousing needs. Currently, more domestic companies are handling the country's warehousing logistics where their main clients include construction materials and industrial end-users. Post-pandemic, Saudi's warehousing logistics have been further optimized, and by October 2020 around 3.9 million containers were being handled. Under the new strategy, many new logistics platforms are being launched in the Kingdom and are expected to reduce the cost of warehousing by around 12%.
Faster customs clearance 
Investments in infrastructure are being complemented with improvements in processes such as customs clearance. To make customs clearance faster, the Kingdom launched the Fasah program in 2017, which initially allowed people to complete the process in 7 to 10 days. By 2019, custom clearance times had been reduced to within 24 hours. The goal for 2022 is to bring down the time to around two hours. Such steps are making it easier for businesses using 3PLs and 4PLs to use digital portals to cut down waiting times at customs and further optimize their supply chains and processes.
Strengthening the local workforce
To ensure that there are plenty of workers with the technical knowledge and skills required for careers in the logistics sector, the Kingdom recently established the Saudi Logistics Academy. Through a number of local and international partnerships, the academy will offer a wide variety of specialized training programs. The academy will also create around 350 new jobs for Saudi men and women.
4. Saudi's logistics strategy's achievements, progress, and impact on businesses
Whether you are starting a business in Saudi Arabia for the first time or want to streamline existing supply chains, you can benefit and grow your operations by getting a better understanding of Saudi's logistics services. With the new logistics strategy coming into effect, the Kingdom is leaving no stone unturned in its efforts to help businesses and industries reach their full potential in the country. Here's how some of the aforementioned developments across logistics can help you optimize your freight solutions:
Quicker customs processes
Through the Fasah program, the customs clearance time is currently under 24 hours and there are plans to bring it down to around two hours by 2022. Paperwork has been reduced from 12 documents down to two. Duration of stay at ports has been reduced from 14-16 days to 4-5 days for containers and the duration of free storage at ports has been cut down from 10 days to 5 days. Additionally, electronic transfers for payments have made processes faster and more secure. The process of transiting and crossing operations from one customs port to another has also been made much easier. What's more, the Kingdom has digitized many new logistics processes and introduced multiple reforms. The recently launched e-platforms Fasah, Washaj, Naqel, Wasel, and Bayan are helping logistics companies coordinate the movement of goods into and across the country with more efficiency, reducing waiting time and costs for organizations.
Airports and port expansions
Many airports including Al Jouf, Al Qunfudhah, and Abha are being developed in the country. Neom Bay Airport, which will cater to the futuristic city's residents and visitors, is already operational. Another terminal was added at King Khalid International Airport in Riyadh to increase its passenger capacity to 12 million. Recently, Jeddah's King Abdulaziz International Airport was made operational as well. In Dammam, which is the gateway to the country's key industrial areas, King Fahd International Airport received a new terminal for cargo.
Saudi has also increased container goods capacity at Duba Port with an additional berth and King Abdulaziz Port's capacity for bulk cargo with two new berths. As a result, transshipment at Saudi ports went up by 1.73%. The Kingdom has also taken steps to reduce costs. For example, an initiative has been rolled out to support national product exports, which has reduced costs by more than 50%. Reducing handling container fees at the King Fahad Industrial Port in Yanbu and the traffic rate for loading empty containers at Jeddah Islamic Port is also being hailed as a positive development. Additionally, the ports sector is benefiting from increased private sector participation, which went up from 30% to 53% under the new plans.
These steps are not only boosting the Kingdom's freight logistics – they are also reducing timelines for cargo transport while simultaneously opening new territories within Saudi for trade and transportation.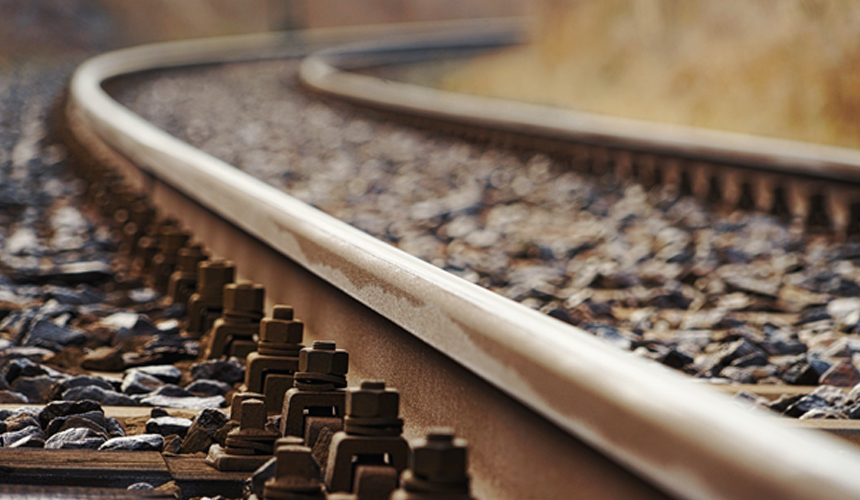 Railway tracks and road expansions
One of the key achievements in the railway sector was the integration and privatization of national railway operations. In 2017, the Kingdom announced the launch of the North Network passenger service, which includes 15 railway stations. A new mineral railway line has also been introduced to not only replace hundreds of thousands of truck trips but also to reduce the carbon footprint created by the transport of materials. To improve the country's freight logistics, the Saudi Land Bridge project, covering 1000km, is facilitating the cross-country movement of goods.
Similarly, the Kingdom has successfully rolled out around 57 road projects that span 1700 km. An investment of USD 1.1 billion is being directed towards the maintenance and operation of the country's road projects. A further investment of USD 1.3 billion has been allocated through 88 contracts for the development of new routes. The Kingdom also recently inaugurated the Raqa'i Land Port, which is situated at the Saudi-Kuwaiti border.
Role of the Saudi Logistiat platform
Under the Saudi Logistiat initiative, the Kingdom has launched logistics platforms across the country that can help operators carry out various logistics and distribution activities. Saudi Logistiat expects to launch 60 logistics platforms. Two such platforms, the Integrated Logistics Bonded Zone (ILBZ) at Riyadh Airport and Al Khomra, have already been established. Through these logistics platforms, the initiative can facilitate freight forwarders, 3PLs, custom brokers, retailers, wholesalers, manufacturers, couriers, trucking companies, as well as other stakeholders in carrying out tasks more easily and in a more coordinated fashion.
To find out how these developments across Saudi's logistics sector can impact your organization or to help you streamline your supply chains, get in touch with us.