SUMMARY
Running an SME is not easy. You constantly need to balance customer demand for stability and agility against material sourcing and vendor reliability.
On its own the job is tough enough but coupled with the global disruptions brought about by the COVID-19 pandemic, it's become even more difficult for businesses to operate.
It's a good idea for organizations like yours to reevaluate priorities for the coming year. Whether you are considering expanding your enterprise versus directing your efforts towards consolidation, or evaluating what services can be easily insourced versus where you need more external third-party support, you need to view your business's pain points for a holistic picture.
This article will help you evaluate where your organization stands at the end of 2020 so that you can draw an informed business plan for next year.
INDEX
IS 2021 A GOOD TIME TO SCALE YOUR BUSINESS?
Even before the COVID-19 pandemic threw economies for a loop, the logistics sector was gearing up for a year of transformation to meet the ever-increasing demands placed on them by businesses who sought 3PL and 4PL support. But 2020 changed the script altogether. The year saw many businesses fold and from those that survived, many moved online. Even with the disruptions brought about by the pandemic, customer requirements for shorter package delivery timeframes remained high. To survive, many companies had to rethink operating models.
Heading into 2021, manufacturer and retailer businesses consolidating or scaling, need better, faster, and cheaper ways to meet their supply chain requirements. You need additional agility and transparency that can help you increase or reduced production to meet demand as needed. Without the right kind of support, you will not be able to adapt fast enough, while leaving room for constant re-evaluation and revision of the status quo.
It pays, therefore, to have a strategy on how to move forward.
It's alarming to find out that even when the world is operating under 'business as usual', 50% of companies function without a business plan. As businesses and economies reel from the second wave of the pandemic, it's more important than ever before that organizations like yours set targets for themselves, in order to weather the storm over the next few years before they plan a return to profitability.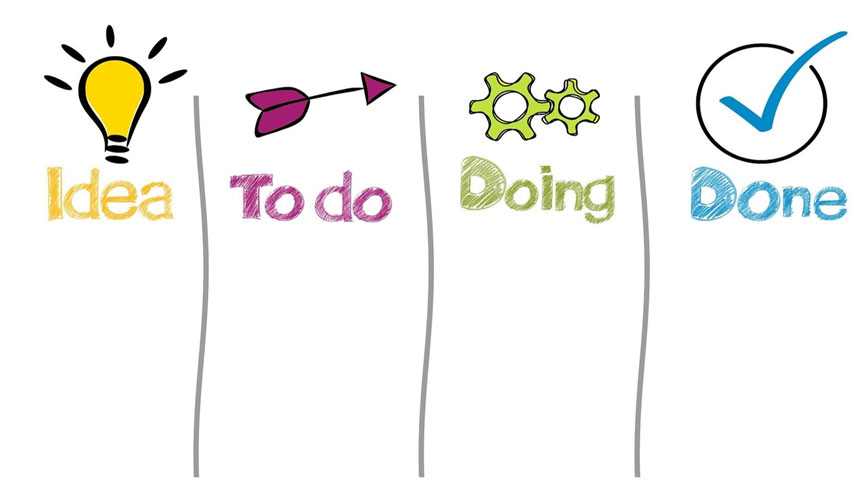 Constructing a business plan for 2021
Lockdowns and social distancing measures have changed the way consumers shop, forcing businesses to upgrade digital infrastructures. Within the Kingdom, a rise in urban population, education, and incomes is bringing about a shift in consumer behavior. In fact, according to a 2020 Mastercard study, nearly 77% of Saudi consumers have shopped online during the pandemic. With the government still significantly investing from the top down over the next decade, businesses wanting to tap into the country's young growing population need to start meeting fulfillment requirements in a smarter way if they want to remain profitable.
It makes sense, therefore, for companies like yours to be aware of consumer trends, so that you can strategically plan your 2021 business goals:
Delivery services: Delivery services have become the new normal through 2020 and are expected to stay for the foreseeable future. While brick-and-mortar stores continue to register low footfall, businesses that hope to continue operating have to consider smart logistics partnerships—especially with last-mile delivery providers, so that they can leverage their physical stores to fulfill locally placed online orders. Businesses that can provide customers with easier, faster, and reliable delivery options will come out stronger in 2021.
Consider alternative business models: Brands are pivoting away from the traditional concept of aisles and fully stocked shelves. For the next couple of years, physical stores can't be considered the final destination in the purchase journey. As organizations upgrade to digital retail models, they also need to consider payment methodologies that provide customers with value-over-time, subscription-based purchasing options.
Reevaluate the role of fulfillment hubs: As leased storefronts underperform due to a lack of visitors, SMEs are expecting a change in how consumers interact with traditional stores. Businesses will need to reinvent themselves for more experiential interactions, and failing that, will have to lean in aggressively on logistics support that can fulfill customer orders. Retailers, especially, need to actively look towards storage and fulfillment hubs that can store, stock, and meet order requirements.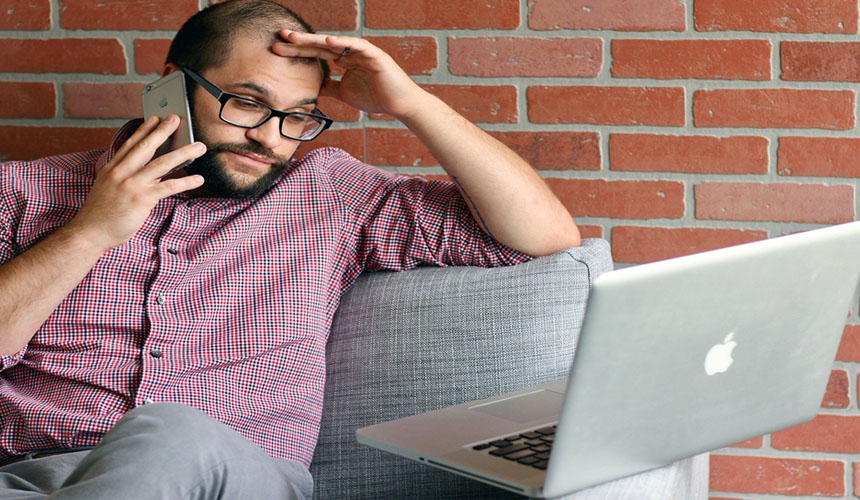 Your business's pain points and solutions
No business can come up with goals for itself without identifying its pain points and weaknesses. Whether you are looking to consolidate or grow, you need to consider the ramifications of the COVID-19 pandemic to your business. Even with a vaccine on the horizon, the disruptions from this year are expected to be felt across industries for a while. It pays, therefore, to plan for contingencies. Below are some suggestions: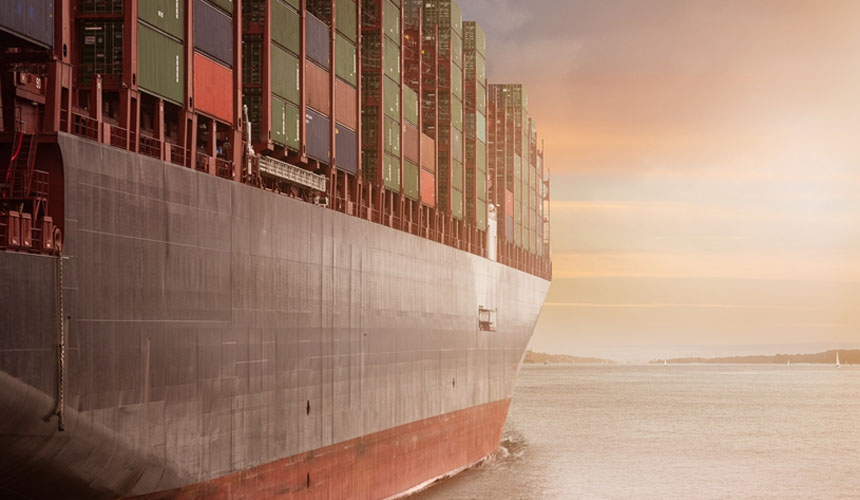 Issues with supply chains: It's no secret that when it comes to supply chain management and access to material suppliers, small businesses are not placed in a position of power. Small businesses stand to get negatively impacted by the competition when bigger players, who exert more influence through larger orders and bulk rates, are also sourcing from the same places. Similarly, smaller enterprises are faced with repeat problems when they are selling their products or services on credit terms. With additional supply chain disruptions and delays arising from the COVID-19 pandemic, it is very hard for small enterprises to maintain undisturbed supply chains. Without guaranteed material sourcing it will be impossible for your business to run regularly.
Solution: Supply chain resilience
Logistics companies are well placed to diversify supply chain routes for clients. This is a crucial support for business continuity. As a small business, you may currently be reliant on single sourcing routes as it secures you quick materials or meets your cost targets. However, one thing the pandemic has taught business owners is that they need to shift towards building more varied supply chains through geographic diversification and stricter vetting of suppliers and vendors—especially now as countries are reopening economies.
Third-party logistics support can exert more pressure on suppliers. They are also well placed to provide 24/7 monitoring of supply chains, purchasing insurance to cover profits lost from a disruptive event at a critical supplier's site, and asking sole-source suppliers to build and store parts at alternate sites. With their multiple-sourcing processes in place, they can shift faster to alternative solutions and are better placed to support your business through future disruptions like the 2020 pandemic.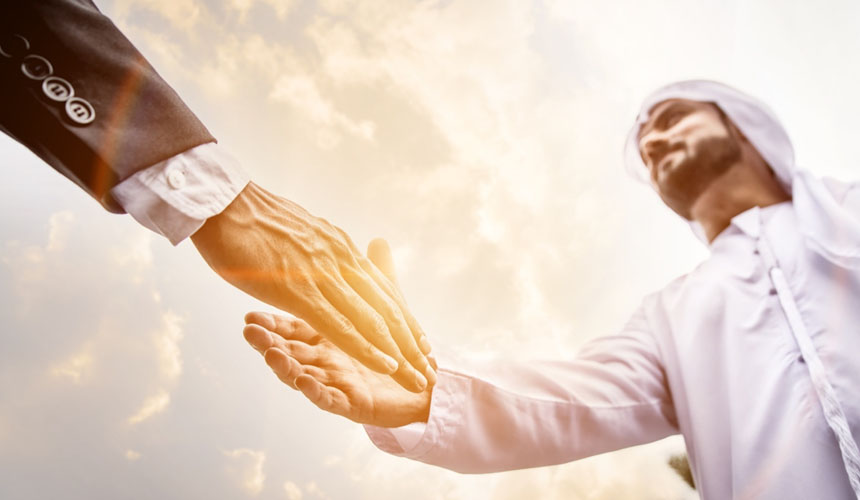 Customer retention:
For any business to stay alive and profit they need customers and repeat orders. However, for most businesses, the level of demand fluctuates. Predicting how much is needed in normal circumstances is hard enough, but the current crisis, in particular, has made it extra hard for businesses to gauge when markets will open to drive increased demand. Yet at the same time, no business wants to refuse customers—especially now when client retention is a huge struggle. So, when an order is made, you want to ensure you deliver—but 'how', remains a challenge.
Solution: Increased collaboration and connectivity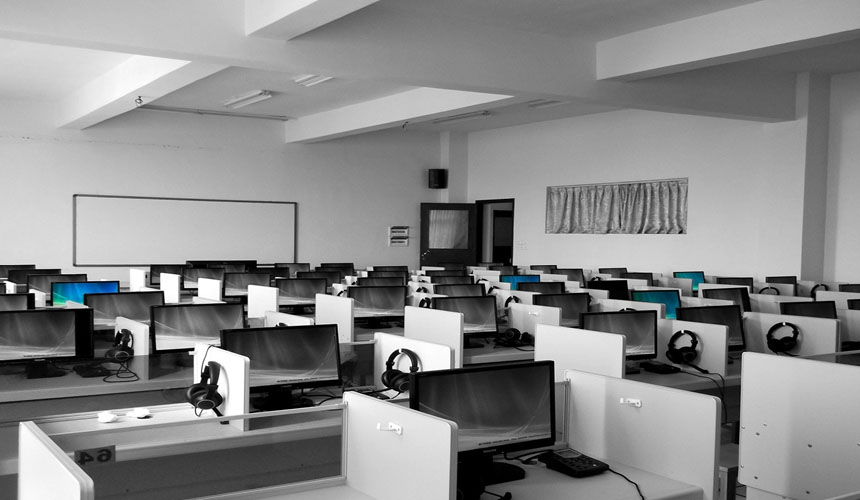 One fact remains true across any organization: happy customers give repeat business. At a time when you are balancing costs, cutting out inhouse logistics functions can come as a huge saving. But you want to do this while ensuring that you continue to deliver on quality for clients. The best way to maintain optimal service is by focusing on the jobs you are good at and outsourcing logistics support to the professionals who do it as a business.
If you are dealing with limited space and aging infrastructure, you may not have enough space to house large inventories and an increasing number of packages. Partnering with freight carriers who offer warehousing facilities can greatly help you scale production up or down to meet demand. What's more, warehouse employees are trained to review inventories for stricter supply chain management. This can help 52% of smaller businesses who state that poor quality employees are one of their biggest challenges.
Additionally, logistics companies connect with other providers to achieve shared success. Partnering with a third-party logistics company can give businesses increased connectivity with transportation and distribution assets to quickly pivot to respond to current needs. They can also deliver more efficiently to keep clients satisfied and returning to your business for more purchases.
Updating customers through the delivery process:
Automation and digital processes are adding transparency to supply chains. But not all businesses are financially secure to make a sizable investment towards upgrading functions. When it comes to product deliveries, clients expect a real-time response where they are interacting with the vendor about the status of their order. This update becomes even more critical in times of crisis. Businesses that cannot provide this level of visibility and trackability across their processes will not be able to compete.
Solution: Mobile-first strategy
A recent study states that around 66% of millennials expect a real-time response and are looking for the opportunity to interact with vendors about the status of their orders. With almost 70% of the Kingdom's population under 30 years of age and 28.8 million cell phones as of 2019, it makes sense for businesses to allow trackability on the status of purchases right in their customers' hands. Moreover, with more people in 2020 purchasing online due to safety concerns related to COVID-19, same-day deliveries and last-minute delivery have become the baseline for client expectations. On the downside, these are also the most inefficient processes in the supply chain. To be able to manage time-sensitive demands efficiently, you need to be using mobile tools to make faster fulfillment possible. Partnering with logistics providers who already have the necessary infrastructure in place can help you keep pace with client needs by tapping into your 3PLs resources.
Lack of storage facilities:
On account of the pandemic, businesses are witnessing reduced footfall in-store. Not everyone could transition online fast enough, and consequently, profits have shrunk. If you are an organization that is trying to cut costs you can no longer afford to maintain stocks in private warehouses at exorbitant rents. Simultaneously, the 2020 pandemic has also highlighted issues with raw materials sourcing. Smart businesses want to maintain a minimum stock of supplies, without wasting space—so, how do they do that?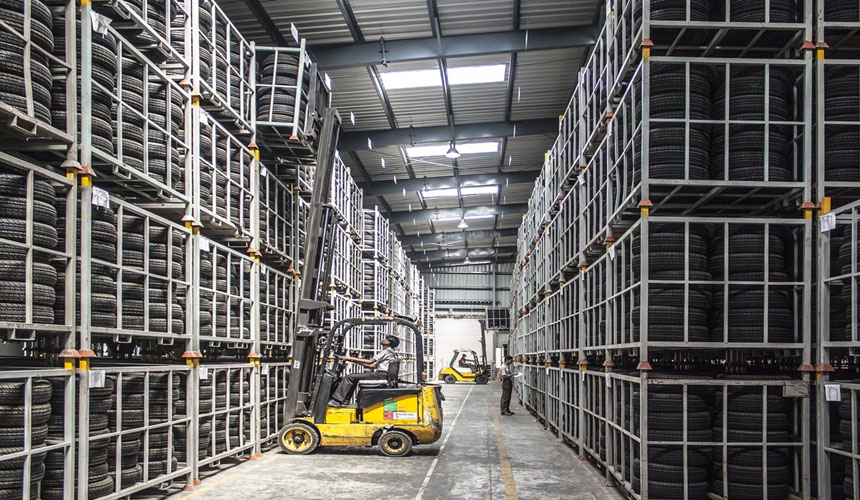 Solution 01: Warehousing support
Not only do logistics providers have warehouse infrastructures, but they also run smart warehouse management systems that can offer clients inventory visibility, optimization, and automation of warehousing processes. Their warehousing and distribution solutions, such as labor and staffing optimization, can greatly benefit your business as you don't have to worry about storage space for any kind of cargo. Your logistics partner can meet the demands of your business and scale offerings up or down as per your requirement.
Solution 02: Increased efficiency through automation
Another advantage of outsourcing warehousing is the way these facilities can improve performance through a technology-heavy approach. Logistics companies use automation to streamline storage areas or classical transaction-based ERP systems that can greatly increase your flexibility—particularly the kind of short-notice flexibility most businesses are facing right now while still reacting to the pandemic. You need the breathing space that comes from these margins as you work your way through 2021.
Moreover, logistics companies are well placed to introduce industry-leading digitalization processes to their businesses. Automation through robotic systems enables quicker, more efficient item picking—for example for online grocery order fulfillment. Rather than investing heavily in your own capabilities, partnering with the right logistics provider can help you consolidate your business while the global environment settles down.
Last-mile delivery:
With strict distancing measures still in effect, there are restrictions on movement and delivery. You may have managed to move sales online, but there is still the matter of collecting payments and delivering products locally, nationally, or regionally on time and in a safe manner. Similarly, for returns on orders, you need processes that track payment returns and freight logistics. Not every SME has inbuilt capabilities to manage these functions.
Solution: Third-party logistic support
Most 3PL service providers have operating systems and sufficient manpower already in place. Through repeat business with other companies like yours, they have streamlined procedures for optimal execution. They can process thousands of bills and audit them appropriately within a short period of time. They have also established safety strategies that deliver a better and safer retail experience for your clients. As they already have back-office staff working with invoicing, carrier vetting processes, etc., they can take care of all coordination and communication between carriers to deliver to a destination. With accounting mechanisms already at hand, they can also take care of invoicing for you, as well as handle returns. This becomes all the more important at a time when customers are trying to reduce human-to-human contact but are still demanding timely transactions and deliveries. Third-party logistics support can greatly help streamline these processes for increased customer satisfaction.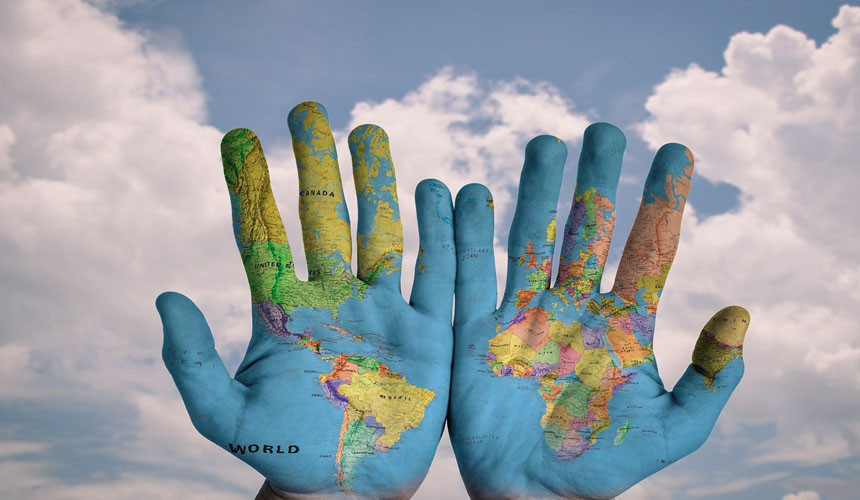 A change of focus
The global pandemic has brought into sharp focus issues relating to ethics and sustainability. Increasing numbers of customers are interested in the fine-grain details on how their products are made, who they are made by, and the impact at each point in the supply chain.
With a younger, more informed, and aware population in Saudi on the rise, these questions are increasingly directing businesses like yours to rethink how you produce and deliver your goods. As you plan for the future you may consider moving away from a linear supply chain model towards a circular economy. Simply put, this means the product doesn't end with the consumer but is instead re-used to conserve environmental resources.
As consumers are driving the circular economy, which focuses on promoting access and processing end-of-life materials, you need to be rethinking business strategies that:
Lower volume orders and stagger delivery
Deliver more "product as service" models to reduce landfill contribution
Provide raw material security for both products and packaging
Plan for returned supply after customer purchase or consumption
Going forward, you need to be partnering with logistics support that reflects the same values. You may want to work in post-purchase recycling logistics and reusing supply chain tools and materials to reflect a more conscientious business model. As consumers become more aware of the impact of their choices, focusing on ethics and sustainability is not just good for the planet, it's smart business!
Ultimately, business projections for 2021, and well into 2022, require you to focus on flexibility and technology, and on employing them in smart ways to quickly ramp up or down to meet the unusual rapidity of market changes. At the core, creativity will matter—as will the companies you choose to support your efforts. Logistics providers with the right infrastructure—for example, with offsite storage options and flexible delivery schedules, can ensure any fluctuation in stock or other business needs can be easily handled, no matter how little physical storage space is available.
Companies that invest in their supply chain management processes through the right kind of logistics support right now may stand poised for greater success in the future.
For help on formulating a logistics-support business plan for 2021, get in touch with us here.