SBT is a premium, market-leading transport, warehousing, and logistics company based in Saudi Arabia. Logistex functions as SBT's main division—operating as a single point of coordination and providing logistics services across an expansive range of business needs.
With a strong and well-connected network, as well as over three decades of industry experience, Logistex provides import and export services, facilitates business supply chains, and supports logistics processes through non-core functions. The company's integrated value chain contains components that any business—big or small—can benefit from. SBT's expertise with e-commerce supply chains allows it to service small and medium enterprises just as well as larger corporations.
As an ISO, OHSAS, and SQAS-certified third-party logistics provider, Logistex is well equipped to deliver professional logistics services and solutions that businesses can trust. Our entire operational network ensures environmental safeguards and complies with international standards for carbon emission control and reporting. We seek to deliver excellence through the global integration of various logistics networks and a KPI-centric internal administrative view.
Working closely with clients to create, manage, and execute customized integrated solutions throughout the supply chain, Logistex is a dedicated provider of express transportation, as well as warehousing and distribution. Our wide range of logistics services includes port services, customs clearance, air freight, sea freight, and more.
The company's suite of logistics services is discussed in more detail below:
Logistics services: Port service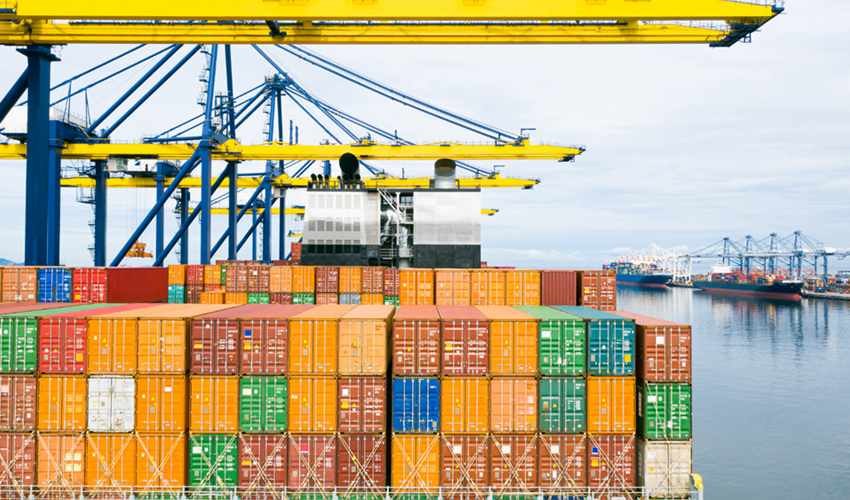 Port services are a key component of an efficient logistics process. They include freight handling, nautical technical assistance, and other services relating to storage, domestic transport linkage, and transit.
Over the last decade, the volume of container throughput handled at Saudi ports has nearly doubled, due in large part to privatization, regulatory changes, and the wider use of high-tech equipment. The multitude of commercial activities that now takes place at ports within the Kingdom, as well as all over the world, requires experienced and professional logistics providers who are familiar with procedures and protocols.
Partnering with Logistex ensures that your business gets the right port services that mitigate disruptions, streamline docking procedures, and speed up permits and clearances.
Logistics services: Customs clearances
Customs clearance for goods is an important step in a business's logistics procedures. It includes the preparation and submission of the relevant documents that are needed for the movement of goods to and from a country. Customs clearance work also involves representing the client during customs examinations, assessment of goods, payment of duties, and clearance of goods before delivery. After authorization by the authorities, the customs process requires the tracking of goods—especially sensitive or precious cargo across international boundaries. Various documentation and forms need to be filed for the transport of goods to be deemed legal. The process can often seem daunting, especially to new-to-market 3PL companies that lack the requisite logistics services and experience.
With years of regional familiarity, Logistex has built a network of contacts across both Saudi and the wider MENA region. Our professional guidance and assistance have helped multiple clients navigate custom clearance processes with ease.
Freight management logistics services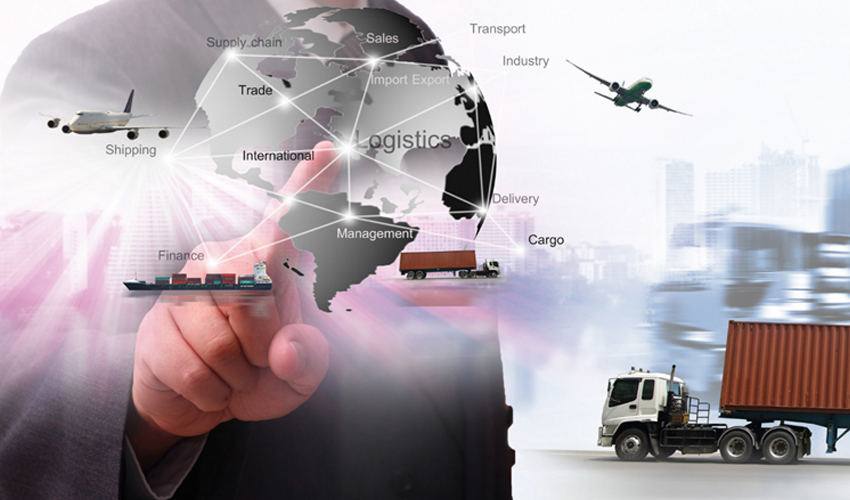 Businesses rely on the efficiency of their supply chains to deliver value to customers and to remain competitive in the market. Worrying about logistical inefficiencies should not be a paramount concern for any organization. Instead, time and resources should be invested toward growth and innovation.
This is why freight management logistics services are critically important to businesses. They ensure that the delivery of all kinds of cargo is timely, is routed to the correct destination cost-effectively and that the goods arrive commensurate with client expectations.
Effective freight management logistics services guarantee businesses smooth supply chains. By calculating time, transportation, and costs, Logistex can devise client-customized flow charts that take care of dispatch, procurement, and final delivery to a destination—making the entire process not only worry-free but quicker and more affordable on account of economies of scale. Through its freight management support functions, Logistex helps clients operate on leaner inventories and just-in-time manufacturing methodologies.
Logistic services facilitating import and export functions
Nowadays competition within industries is tight. If a company wants to distinguish itself in the market, it needs to not only produce quality products but also remain a financially viable choice at all times in customers' minds. That's why businesses are always looking for new ways to function where their supply chains are continuously being optimized.
This is where Logistex can help companies through their import-export functions. Trusting a reliable logistics service provider with transport and route options can help businesses grow significantly. As the number of goods to be carried on a daily, weekly, or monthly basis can greatly affect an organization's bottom line, Logistex can create effective import-export systems that help ensure a company meets its customer demands, as well as controls inventory levels.
Air freight logistics services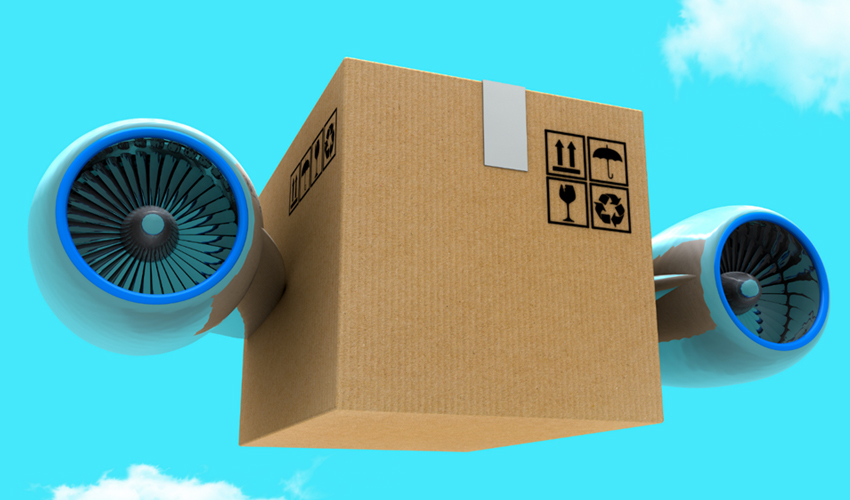 When businesses require time-sensitive shipments to be delivered promptly, they opt for air freight. While air freight is one of the more costly methods of shipment, it enables safe and quick cargo transfers. Depending on the nature of goods, Logistex can provide:
Consolidated air freight logistics services (i.e. multiple shipments on a single flight)
Back-to-back or direct air freight logistics services (i.e. one shipment per flight)
Chartered air freight logistics services (i.e. entire freight plane chartered for a single delivery)
By using Logistex, clients can expect two-to-three-day deliveries for goods—including the time required for custom clearance processes. Businesses can also explore air freight options for smaller deliveries where cost is charged on the weight of the shipment instead of volume. Moreover, with air freight logistic services the risk of damage/loss to product is greatly reduced. As Logistex's air freight deliveries are easily tracked and quick to move, they are ideal for precious cargo, medicines, pharmaceuticals, and time-sensitive goods that need special handling and care.
Sea freight logistics services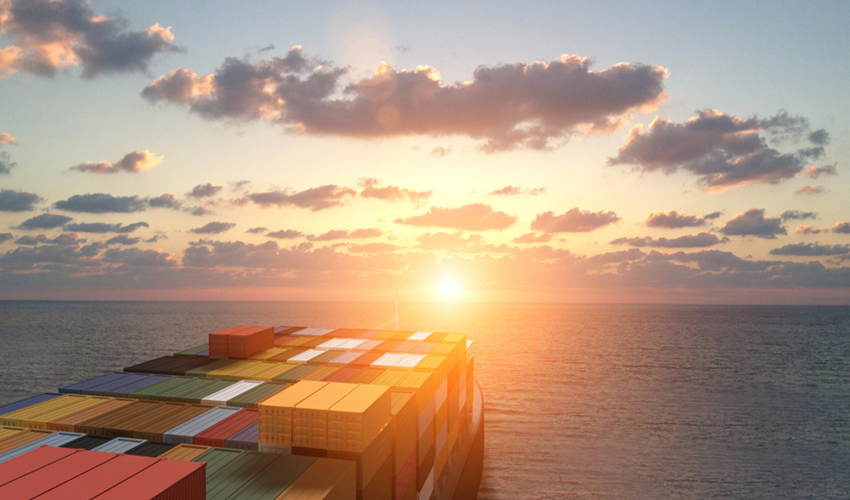 When the price per shipment is a consideration for a business, it's a good idea to consider sea freight as your 'go-to' choice for logistics. As air freight is an expensive option that comes with more paperwork and stricter border controls, some companies may be deterred by its restrictions. For example, for consolidated air freight, logistical services customers often have to wait until the flight is full, which can cause additional delays on cargo.
Conversely, sea freight is a more cost-effective shipping solution. 90% of consignments in the world are shipped via sea.  Sea freight offers a considerably greater capacity for cargo as well as value, where costs per good are greatly reduced due to economies of scale. Additionally, as sea freight has a significantly smaller carbon footprint relative to air freight, it is a "greener" option for companies conscious of maintaining eco-friendly supply chains.
Within sea freight logistical services, businesses can avail one of four options:
Full Container Load (FCL) logistics services: Depending on the volume of the goods that need to be shipped, businesses have an option to choose between FCL and Less than Container Load (LCL) logistics services. In FCL shipments, the entire capacity of a container belongs to a single shipper.
Clients can opt for Logistex's FCL shipments when transporting larger loads. It's a more cost-effective option when shipping more than 10 standard pallets or the cargo occupies more than 14 cubic meters. FCL logistics services offer more security as a single client has exclusive rights and control over a container. This increased protection ensures that there is no fear of contamination from other shippers' products.
Less than Container Load (LCL) logistics services: Conversely, LCL shipments are consolidated shipments, where more than a single shipper uses one container to deliver goods. LCL shipments are a good option for clients when shipments are smaller in number and size—they work particularly well for low-volume shipments of between two- and 13 cubic meters. Shipments with volumes less than two cubic meters may also be shipped with LCL, under certain circumstances. While LCL logistics services are a cheaper freight option, they can cause slight delays on shipments as containers need to be consolidated before they can sail. However, for businesses that are not under a time crunch and have budgetary constraints, LCLs are an ideal shipping option.
Roll-on/Roll-off (RORO) logistics services: Logistex's RORO ships are cargo ships designed to carry wheeled cargo, such as cars, trucks, semi-trailer trucks, trailers, and railroad cars, that are driven on and off the ship on their wheels or using a platform vehicle, such as a self-propelled modular transporter. Combined with air freight logistical support, Logistex can customize safe, reliable, cost-effective ways to ship wheeled cargo in and out of Saudi Arabia.
Bulk shipping logistics services: Bulk shipping is when unpacked and loose shipments are loaded in bulk directly into the shipping vessel. The vessel itself acts as a container for the goods, which are quantified using mass or volume measurements.
The process of bulk shipping includes three steps: unloading, storage, and loading. When a bulk shipment is imported, it arrives at the destination port where it is unloaded from the vessel and transported to special storage facilities at that port. There, arrangements are made for its collection by the receiver or for transport inland.
Logistex provides bulk shipping options for solid bulk goods and liquid bulk goods. Solid bulk goods include grains such as wheat, rice, barley, and oats; minerals like bauxite, copper, and limestone; chemicals such as resins, pellets, plastic granules, and fertilizers; as well as other items like salt and wood. Liquid bulk goods include chemicals such as liquid nitrogen, natural gas, and petroleum; edible products such as cooking oil; and refrigerated goods like milk or fruit juice.
Logistics services: Cargo shipments
Logistex also offers general cargo logistics services where shipments are packed as load units as opposed to loose-volume goods. Single goods are transported in packages or containers and the total shipment load is counted in units. General cargo is further divided into three categories:
Breakbulk: Cargo carried in drums, bags, pallets, or boxes.
Neo bulk: Cargo where each pre-packaged unit is counted. For example, lumber bundles, paper rolls, steel, and motor vehicles.
Containerized: The cargo is carried in container load units. For example, door-to-door cargo services for domestic furniture, etc.
Logistics services: Warehousing solutions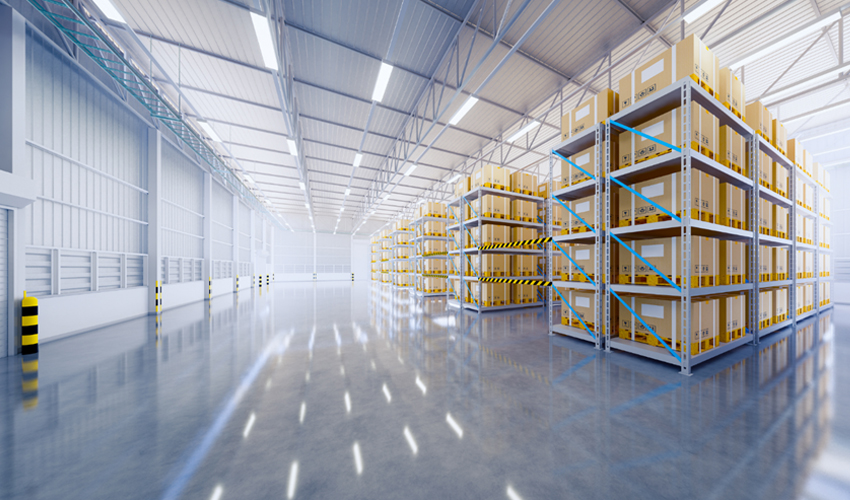 Warehousing is a crucial part of the supply chain. Businesses need proper storage of their goods to avoid inventory fluctuations and distribution delays, and to keep the cost of repairs and replacement low. Good warehousing logistics services are needed to provide safe, secure, and organized storage of goods so that they are easy to track.
As warehousing plays an important role in the customer experience, Logistex is conscious that proper management of goods is fundamental to a business's success. We employ state-of-the-art digital warehouse management systems (WMS) to store items, as well as track their time of arrival, duration of stay, and quantity. By prioritizing operational excellence to include forecasting and management of labor and goods volume, Logistex ensures the implementation of all safety practices that meet regulatory compliance rules. By planning and managing distribution, we can record and track the movement of goods 24/7 from all inbound and outbound shipments to deliver logistics services that are consistently lower on costs and high on productivity.
Logistics services: Freight forwarding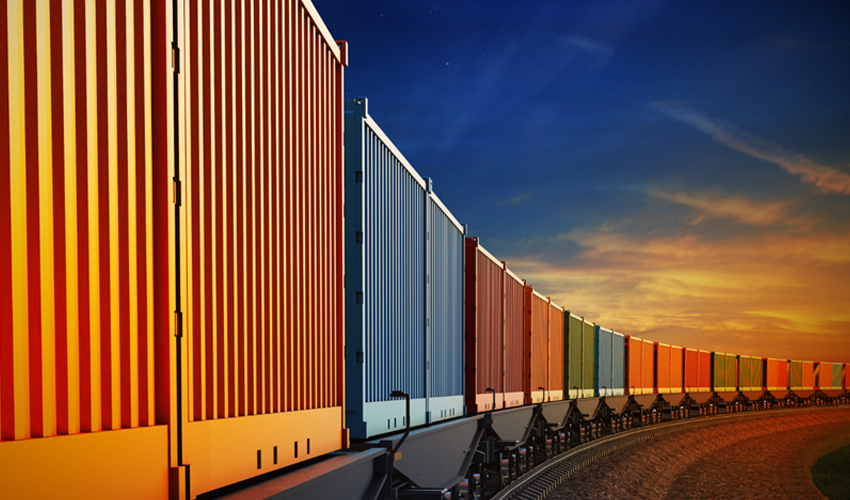 The freight forwarding process involves strategic logistics planning and implementation for the movement of goods on behalf of shippers. A freight forwarder conducts freight rate negotiations, container tracking, customs documentation, and freight consolidation, among other activities.
Logistex's freight forwarding logistics services include acting as an intermediary between shippers to coordinate delivery of goods to the final destination using the transport modes that work best—i.e. such as sea/ocean freight, rail freight, road transport, and/or air freight.
Using our network of trusted contacts with carriers and partners from air transport specialists, trucking companies and transoceanic shipping lines, we can negotiate the best prices for our clients by optimizing routes, speeds, costs, and reliability.
Facility management (FM), operations, and maintenance services
Over the last few decades, facilities management has become integral to logistics services for businesses that want to operate optimally. FM supports core business functions by creating an effective and efficient built environment where all occupants (human and goods) optimize the upstream and downstream movement of supply chains. By integrating and aligning non-core services that are necessary to operations, facilities management supports the completion of organizational objectives. Similarly, regular maintenance services that streamline logistics processes are vital for businesses to function. For example, streamlining loading/ docking bays and packing stations can help a business reduce waste and help its 3PL work more efficiently.
Using a combination of digitalization and automation functions, Logistex provides facility management services that can help organizations cut overhead costs from their supply chains and inventory management processes. We are well equipped to offer upkeep and repair of automated logistics-related processes and parts.
Housekeeping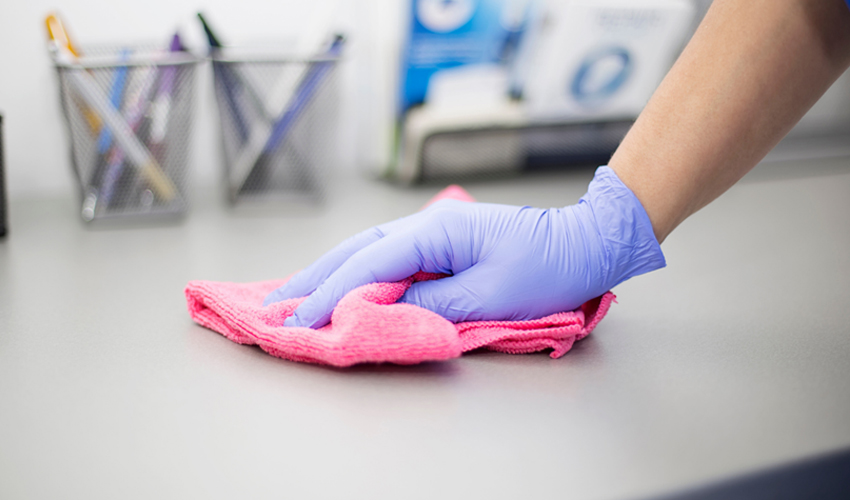 One frequently overlooked aspect of a business's functions is inventory-related housekeeping. Logistex can offer both WMS advisory and execution for this ongoing process by aligning overlapping core business functions with 3PL support so that everything runs smoothly and promptly.
By providing housekeeping tasks, we can help reduce the maintenance costs that can reduce an organization's profit margins. Regular monitoring of the dust and debris that affect the functionality of electronic equipment, implementing systemic cleaning, and using protective shielding, Logistex can help increase the life and durability of your business's equipment.
Logistics services advisory
In today's rapidly evolving economic landscape, companies face lower barriers to entry than ever before. This means competition is a key concern for most firms. To rise above their competitors, businesses need effective supply chain management solutions from experts working in the field.
Logistex offers customized logistics services advisory and solutions. Utilizing our nuanced industry knowledge, our team of consultants can help businesses set up and maintain reliable supply chains that improve customer feedback, reduce operating costs, and improve a firm's financial position. These advisory services can help managers curate and design a network that meets customer service goals, decreases purchasing and production costs, and gives them a competitive edge in the market.
Camp Services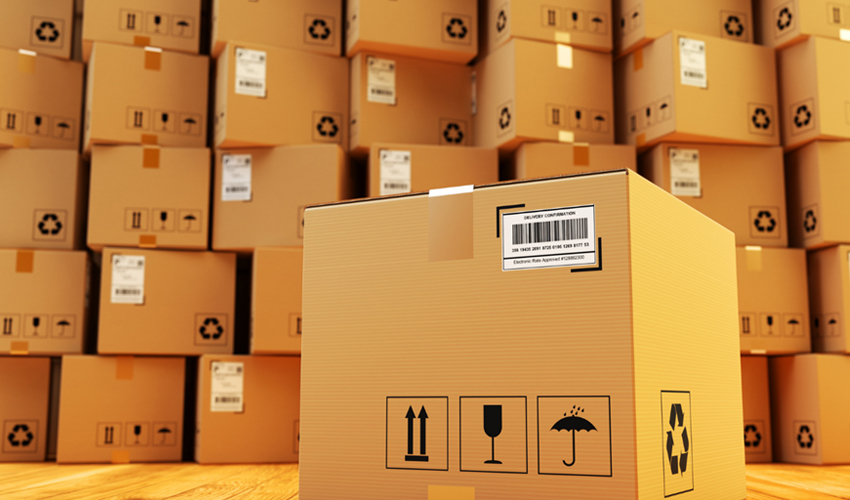 Our logistics services portfolio also includes camp services which can be used for functions like packaging, sealing, stamping and labeling of goods. We help clients design the infrastructure that best suits their needs and budget, creating efficient camp designs that bolster productivity and reduce costs. Included in the process are functions of planning, design, camp management, and close down.
For more information on how Logistex can offer businesses a unique opportunity to optimize their supply chains through a well-integrated system of logistics services, get in touch with us here.