SUMMARY
The Vision 2030 plan is driving huge investments and expansions across all sectors of economy. Logistics infrastructure is being primed for increased private sector participation, where new ports, airports, rail, and road networks are being established to expand reach and service within the Kingdom. Additionally, with new facilities like cargo terminals, custom-bonded zones and industrial clusters being set up to support the increased movement and warehousing of goods, new routes into European and Asian markets are being strengthened.
What's more, as private and state-led companies continue to drive aggressive digitization processes across licensing, registration, passenger/cargo movement, and import and export financing, the entire sector is looking at boosted operational efficiencies.
This article highlights developments in the Saudi logistics sector so that you are aware of the changes that are turning the Kingdom into a global logistics hub of the future.
INDEX
Infrastructural developments positioning Saudi as a global logistics hub
Changing customs rules and regulations
A BRIGHT FUTURE FOR SAUDI LOGISTICS?
Heavy infrastructural investments across the Kingdom in line with Vision 2030 are fast changing Saudi's global perception. Industry pundits believe the country to be the future gateway into the GCC.
This view is further strengthened after the recently held Future Investment Initiative summit where more than 140 headliners—including dignitaries, sitting presidents of countries and CEOs of global firms—met to talk about Saudi Arabia's future. Amongst the many topics discussed at the conference, Crown Prince Mohammed Bin Salman's announcement of accelerating investment into Riyadh, to help it become one of the top ten economic metropolis of the world, has further bolstered global confidence. The decision of 24 multinational companies—including heavyweights like PepsiCo, Schlumberger, Bechtel and Boston Scientific, among others—to establish regional headquarters in the capital further underlines an international buy-in into Saudi's ambitious future.
What's more, with government officials reiterating their commitment to cultivating trust with investment institutions to attract foreign funds into the country, there's no denying that Saudi is on a route to aggressive expansion and progression. This commitment to move past Saudi's oil credentials is seeing heavy investments to all sectors of the economy. The logistics sector, similarly, is seeing huge public and private capital spending on infrastructure to drive this agenda.
Listed below are areas of development in Saudi logistics that can help your organization charter a road map over the next few years.
Infrastructural developments positioning Saudi as a global logistics hub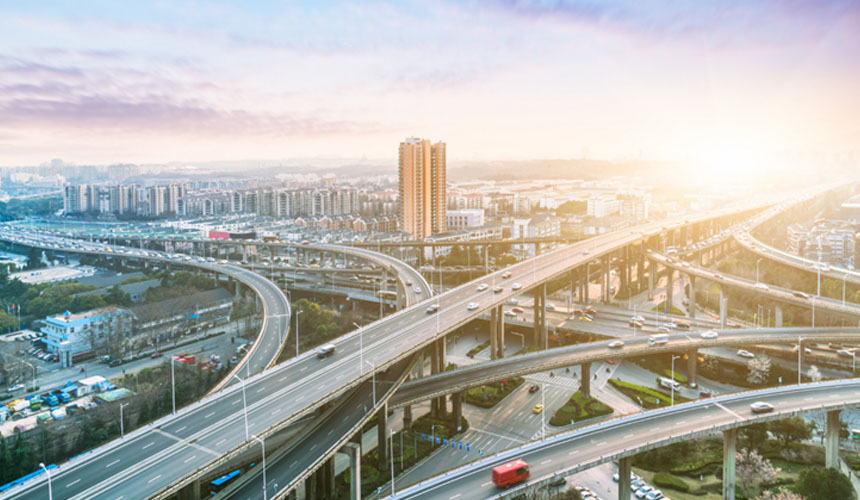 All businesses need a smart logistics strategy where they are delivering the right products to the right customers at the right time at the least possible cost. You need a logistics provider that can serve as a single point of contact and is capable of managing all your logistic needs from start to finish. That's why being aware of the strengths of your transportation, warehousing and shipping provider is imperative to your company's success.
Saudi Arabia's strategic geographic location at the intersection of Europe, Asia, and Africa opens up a host of logistics routes for businesses. You need to be aware of the logistics infrastructure within the country and its strengths so that you can plan the support you need for your enterprise.
Below we break down the sector by specialty and function.
Transportation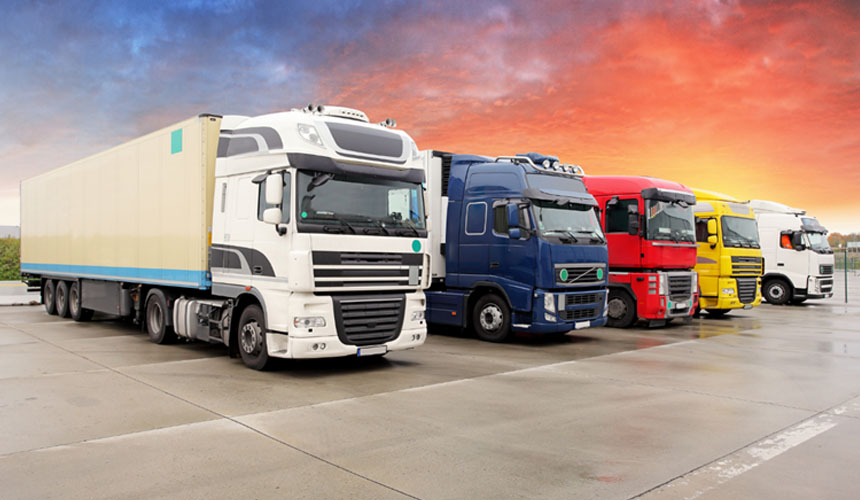 The Saudi government has increased its budget for infrastructure and transportation significantly since 2017. It's grown at a compounded annual growth rate (CAGR) of 12.5% through 2020. Despite the COVID-19 pandemic, infrastructure and transportation spending still outpaced pre-2019 levels. Take for example, in Q3 2020, SAR38.4 billion (USD 10.2 billion) was spent on infrastructure and transportation projects. It included the development of a new motorway under construction between Saudi Arabia and Oman to deliver lower lead times and trading costs. Even the railway sector is upgrading infrastructure through the expansion of five railway lines to facilitate the easier movement of goods and people. These projects include:
A freight line between Dammam and Riyadh, via Abqaiq, Hofuf, Haradh and Al Kharj
A passenger rail line linking Dammam with Riyadh, via Abqaiq and Hofuf
The Dammam Port line which connects Hofuf with the Port of Dammam
A new railway service between Riyadh and the Qassim
A line to service Makkah and Medina from Jeddah
Similarly, the Saudi Land Bridge is slated to transform the local logistics sector, offering multimodal transport options between the two biggest ports on the west and east coast for the first time. It will be possible for mainliners to call in Jeddah, or King Abdullah Port just up the coast, and discharge cargo bound for Damman, Riyadh or any other city, without that cargo needing to transship through Jebel Ali in the UAE. Most importantly, the port masterplan takes into consideration a direct link to the Saudi Land-bridge Railway connecting the major cities of Saudi Arabia.
For businesses looking for expansive reach within the Kingdom, they need a logistics provider with not only an active transportation network but also warehousing and distribution services across multiple locations in the country. You want to ensure that your provider has requisite networks especially out of Riyadh, Jeddah and Dammam.
Their services suite should also include provisions for:
Bulk transportation
Full-truck load (FTL)
Partial-truck load (LTL)
Cross docking and distribution
Container terminal operations
Express transport
Liquid and solid chemical transportation
Door-to-door delivery
Lowbed trucking
Flatbed trucking
ISO tanks
Warehousing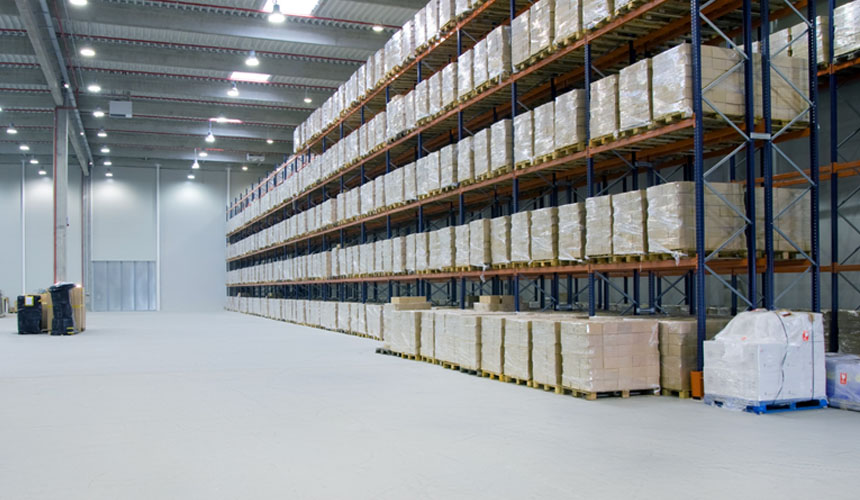 Under Vision 2030, the transportation, storage, and communications sector has increased significantly from SAR129 billion (USD 34 billion) in 2013 to SAR164 billion (USD 44 billion) by 2019—increasing its GDP contribution from 5.5% to 6.2%.
Detailed below is the dry logistics market by segments:
Dry freight forwarding: In 2019, road logistics was the most prominent mode of freight in Saudi Arabia for dry logistics, followed by air, sea and rail. The country launched a new logistics zone open to private investors in the Red Sea port city of Jeddah in end 2019 to add to existing capabilities. The port currently serves as a major corridor to Asian and European markets where professional freight forwarding companies provide a range of niche services for clients. This includes logistics support across F&B, white goods, textile, furniture, machinery, engineering and industrial products.
Dry warehousing: The warehousing industry ecosystem is currently dominated by domestic companies, followed by international organizations. More players are slated to join the market. Construction materials and industrial-end users form the bulk of the clientele, followed by retail, healthcare, F&B, automotive and others.
While dry warehousing logistics suffered as projects within the Kingdom were put on hold, as of third quarter 2020, there was a bounce-back. Imports remained high and the value of non-oil exports returned to pre-COVID levels. In fact, by October 2020 the number of containers (TEUs) handled at Jeddah Islamic Port (JIP) had increased 5.5% from 3.7 million to 3.9 million. This was largely because of optimization of systems at port warehouses that allowed for a quick and efficient return to work as soon as markets opened.
Logistics value-added services: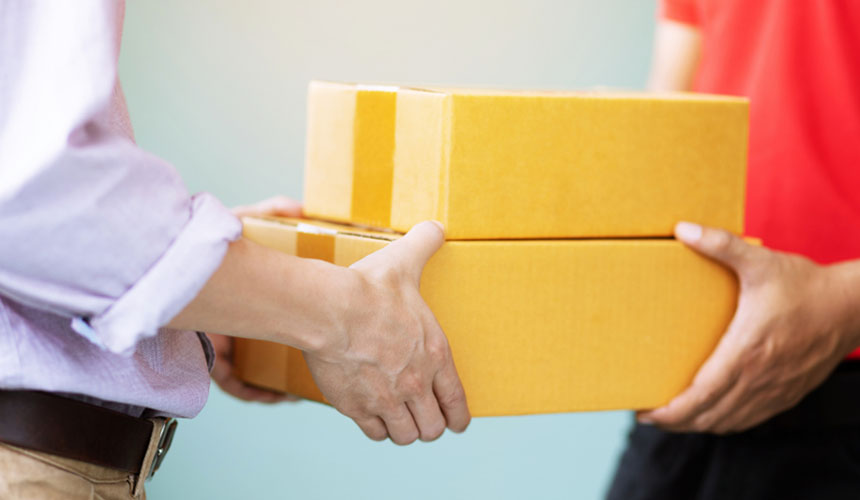 The cities of Jeddah and Riyadh are the most populous cities in the Kingdom, with established industrially developed areas. Both cities drive the highest demand for built-to-suit automated warehouses and therefore, top the dry goods storage segment. In 2019, Jeddah dominated in terms of dry logistics revenue and in the value-added services segment that includes packaging, labelling, inventory management, cross docking, and door-to-door delivery.
While there's no denying that the industry is largely fragmented with few players offering complete end-to-end logistics solutions, there are some 3PLs with the ability to provide nationwide services. They own their own trained workforce, as well as maintain direct asset ownership and IT support. They also have the structural and legislative trade experience to get past institutional restrictions.
If you are looking for 3PL support, you need to partner with a provider who has the requisite warehousing experience and facilities. They need to provide a suite of storage spaces, warehousing and distribution options across the major cities of the Kingdom—especially the metropolis cities of Riyadh, Jeddah, and Dammam. Additionally, all warehouses need to be temperature-controlled, dry, and dust-free zones that meet the specific requirements of a variety of goods. For pharma-related or livestock cold storage options, your 3PL should be able to deliver spiral cooling technologies that are capable of maintaining a consistent temperature across warehouses and transportation networks. Beyond cooling capabilities, certifications of storage compliance and security measures are also necessary. A provider who can process and appropriately store loose or palletized goods on shelves, racks, or in bulk in affordable multi-user facilities is an extra bonus.
The following services should also be included in a 3PLs value-added options:
Cross-docking
Inventory management
Palletization
Shrink-wrapping
Segregation
Inspection
Order processing
Empty pallet provision
Labelling
Freight logistics
As of 2019, Saudi Arabia had the biggest port network in the Middle East. It comprised of nine ports, with the government undertaking a multitude of large investments to further expand facilities. What's more, new projects under the Saudi Rail-Road Expansion commission are supporting port infrastructure to further help improve supply chains along port to inland routes.
Sea logistics:
The Saudi ports network consists of nine total ports, of which six are commercial and three function as industrial ports—together handling more than 90% of Saudi Arabia's trade.
The Saudi Ports Authority (Mawani) is the primary government entity overseeing port operations in the Kingdom. Throughput at Saudi ports has grown at a CAGR of 3.6% since 2013, reaching 289 million tons of cargo during 2019. The sector is witnessing substantial investments in infrastructure and capacity-building, including SAR1.6 billion (USD 427 million) in ongoing seaport construction projects. These projects include new cargo terminals, re-export zones, and a variety of public-private partnerships aimed at improving the efficiency of the Saudi port system. Mawani has also launched four new shipping lanes in 2020 to enhance direct import-export operations that broaden Saudi Arabia's regional trade capacities. These new shipping lanes include:
Direct shipping lane to East Africa through King Fahd Port in Yanbu and Jeddah Islamic Port.
Shipping lane connecting Jordan's Port of Aqaba and Egypt's Port of Sokhna with Jeddah Islamic Port.
Direct shipping lane to East Asia through Jubail Commercial Port, serving industrial companies in Jubail and Ras Al-Khair.
Direct shipping line connecting UAE's Jebel Ali Port and Egypt's Port of Sokhna with Jeddah Islamic Port.
Of these, the Jeddah Islamic Port is the busiest commercial port in Saudi Arabia, handling more than SAR110 billion (USD 29.4 billion) of non-oil cargo during 2020. The King Fahd Industrial Ports, comprising Jubail Industrial and Yanbu Industrial Port, are the top industrial ports by total throughput. Jeddah Islamic Port handles about 60% of Saudi Arabia's sea imports and serves as a strategic hub connecting global East-West cargo trade. Jubail and Yanbu Industrial Ports primarily handle liquid cargo such as crude oil, liquid gas, and petrochemicals.
Seaport developments: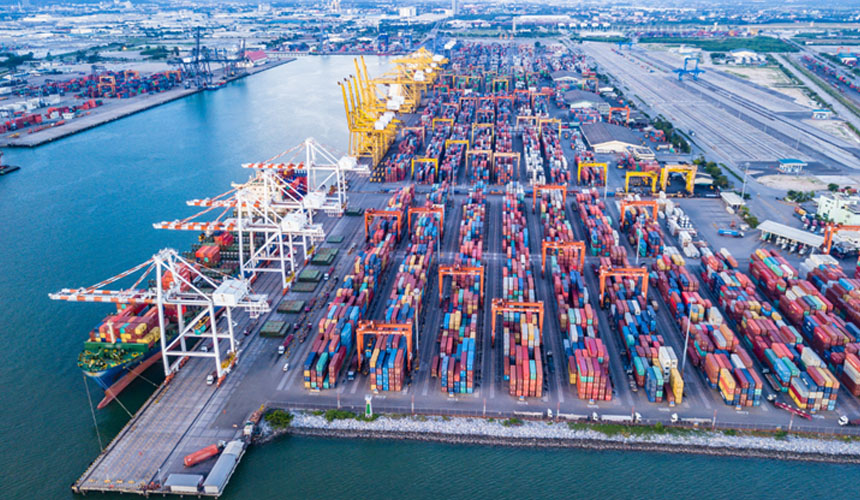 In late 2019, Saudi Arabia announced the launch of the Al Khomra Logistics Zone just south of Jeddah Islamic Port. It will offer a customs bonded zone, re-export zones, and one million square meters to investors for leasing. Companies with a presence at the Al Khomra Logistics Zone will be able to provide primary and secondary manufacturing facilities, storage, and cooling facilities to clients.
Similarly, an estimated USD 750m is being spent on the King Abdulaziz Port in Dammam and over USD 70m is being spent on the Red Sea Gateway Terminal in Jeddah to raise logistics infrastructure.
A new King Abdullah Port—with boosted container-handling capabilities—is being built in Rabigh. It ranks as Saudi's third largest import destination and one of the fastest growing ports in the world. During the COVID-19 pandemic, high-efficiency services and refrigerated storage facilities at the port made it a top receiver of pharmaceutical and medical supplies.
Additionally, the fact that in end 2020, leading international maritime shipping companies (Maersk and MSC Americas) chose King Abdullah Port as a logistics station on the Red Sea for two new shipping lanes comes as further endorsement of the port's capabilities. Similarly, the addition of two berths at King Abdulaziz Port Dammam, one additional berth for container goods at Duba Port, and the first privately built and operated container terminal at Jeddah Islamic Port, Red Sea Gateway Terminal is enabling an increase in transshipments and re-exports.
Going forward, companies that can provide end-to-end logistics services to clients are slated to grow in handling capacities. They can act as a single interface between the customer and logistics provider to offer full transparency and visibility across freight forwarding, port and cargo services. By providing a "one party, one rate, and one liability" approach they take care of all end-to-end logistics—even ensuring that there is no dispute over invoicing.  They are well placed to deliver smoother coordination between service providers, as well as reduce time delays and added expenditures.
Changing customs rules and regulations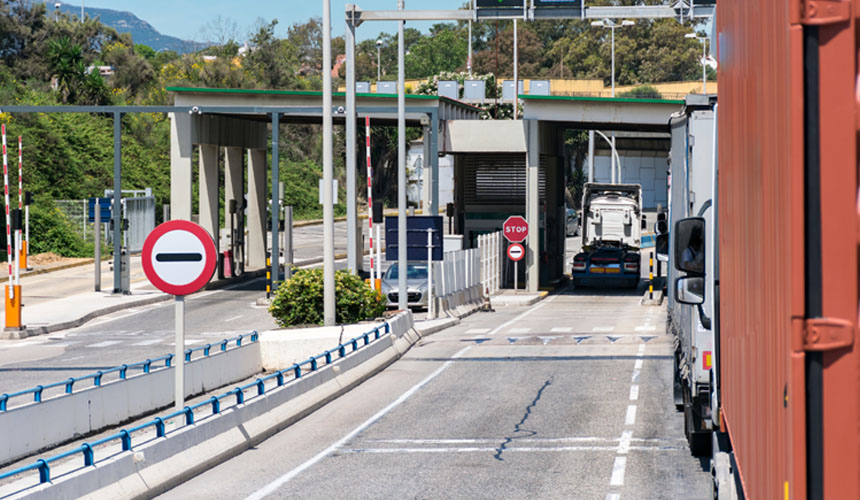 Saudi's logistics sector has long had a reputation for slower clearances and delayed processes. However, under the Vision 2030 program, the entire ecosystem is changing.
Listed below are recent amendments to customs rules and regulations that are making logistics functions within the country faster.
24-hour clearance program: The 24-hour clearance program was launched in late 2017 and has improved customs procedures, mechanisms, and their overall flexibility. By reducing the number of documents required for importing and exporting goods, more than 80% of all imported goods are now clearing customs within 24 hours. This is a huge improvement on the 7-to-14 days that was common practice previously. Similarly, average truck-stopover time has dropped down from 3 hours to 25 minutes and dwell time at ports has reduced from 14 days to 4 days.
Exemption from Arabic translations on manifests: Moreover, Saudi Customs now accepts manifests written in English without requiring their translation into Arabic and their subsequent authentication. What's more, customs officials have also cancelled the penalties that were previously imposed on changing or updating these documents.
E-filing of documents: E-filing of documents has also significantly reduced the average time for customs clearances. Now vessels can file documents even before docking, helping move goods faster at ports.
Freeing of ship agency services: Similarly, the freeing of ship agency services from the previous restriction of being run by a hundred percent Saudi-owned company or by a Saudi national is one of many moves under Vision 2030 that is helping foreign businesses find a more confident footing in the country. While fuel supplying and customs clearance services are still exclusively Saudi owned enterprises, the announcement is going a long way to encourage foreign investors and raise standards in line with international practices.
Reduced handling fees: The ports sector is also benefitting from cost reductions across logistics. This includes lowered container handling fees, slashed original tariff rates for empty containers, and an overall decrease in the total cost for exporters by 53%.
As work on Vision 2030's giga projects resumes with full gusto, in addition to the heavy movement of goods into the country, Saudi is also experiencing an influx of new businesses looking to establish direct regional headquarters in the Kingdom.
For new businesses coming into Saudi as well as those looking to streamline supply chains, you need to outsource logistics services if you hope to grow. A smart 3PL or 4PL can help you manage your import-export functions by providing optimized freight solutions and utilizing IT to ensure smooth data flow. What's more, they are familiar with customs practices, and have international and nation-wide networks and infrastructure to deliver efficiencies.
To find out how SBT can help you set up smarter supply chains across the Kingdom, get in touch with us.