Summary
Logistics services are critical for any business involved in the transportation of goods. As companies grow, processes become more complicated. Deciding if it is the right time to outsource your logistics requirements differs from business to business and depends on many factors.
At some point in a business's lifecycle, managing logistics in-house becomes too taxing, especially if there are other matters requiring attention. What's more, the cost of logistics and transportation is increasing every year. If you are bogged down with unnecessary and time-consuming logistics paperwork, have trouble fulfilling orders, and are facing exorbitant shipping costs, outsourcing to a 3PL can prove to be a wise decision in the long run. Specialized logistics providers offer product-related operations, like transportation, warehousing, and delivery, on a regular basis. They can offer customized superior outsourcing strategies and transition plans at cost-effective rates.
You can also rely on 3PLs to deliver real benefits, which are scalable and customizable for your business goals and requirements. Additionally, by partnering with a logistics company you can benefit from existing transportation management systems that provide visibility and real-time information and analysis. This means that in addition to cutting costs, outsourcing transportation management clears up more time to focus on your core business.
This article highlights five critical points to consider before committing to a third-party logistics provider. Read on to find out more.
INDEX
5 WAYS TO DECIDE IF IT'S THE RIGHT TIME TO OUTSOURCE YOUR BUSINESS LOGISTICS REQUIREMENTS
Successful organizations are built with meticulous attention to detail. For many companies, the thought of outsourcing operations feels like relinquishing control. It is understandable that as a business owner, you do not want to add to your costs with outside vendors who perform tasks usually managed by internal staff and resources.
However, ignoring potential problems and areas for improvement can create an inefficient workplace that can be detrimental to your company's growth and profitability.
Outsourcing is largely dependent on where you are as a business and the pain points you are experiencing. However, it's worth noting that in the last decade, outsourcing logistics has emerged as a strong trend among manufacturers and sales organizations involved in the transportation of goods. Research shows that more than 80% of current Fortune 500 Companies outsource to third- or fourth-party logistics (3PL/ 4PL) partners to increase their speed to market[1].
Whilst these businesses have had considerable success through outsourcing, you may want to consider your options carefully before deciding if a logistics partner is needed for your enterprise. This will not only help you find the right provider but also avoid an expensive transition cycle.
Here are five things to keep in mind before you commit to a 3PL provider.
WHAT ARE YOUR PAIN POINTS?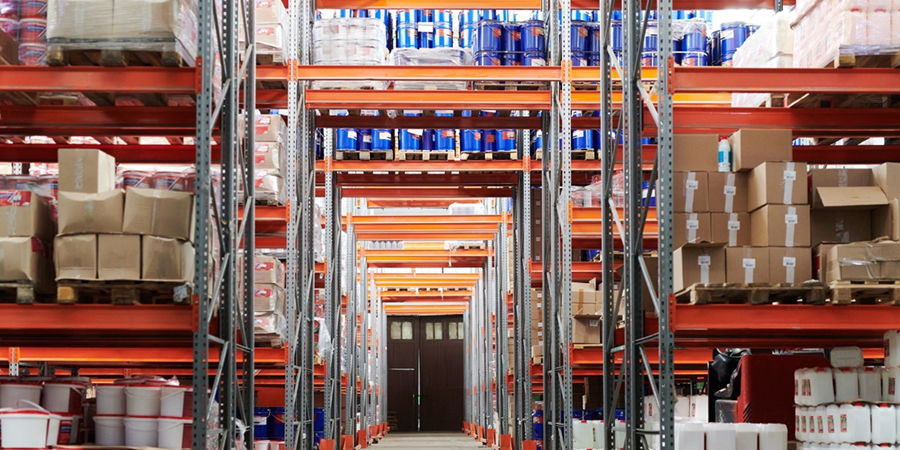 Traditionally, transportation management is low on a company's priority list as the core business takes up most of the focus. However, recognizing your business's weaker areas can help you manage inefficiencies and save costs before real issues develop.
Do you identify with the following pain points?
Are there irregularities across business processes?
Do you face expensive transportation costs to carry goods?
Do your customers complain about poor service?
Do you lack visibility and reliability across the supply chain?
Is there inventory mismanagement with shortfalls or excesses?
Is labor for logistics tasks too expensive?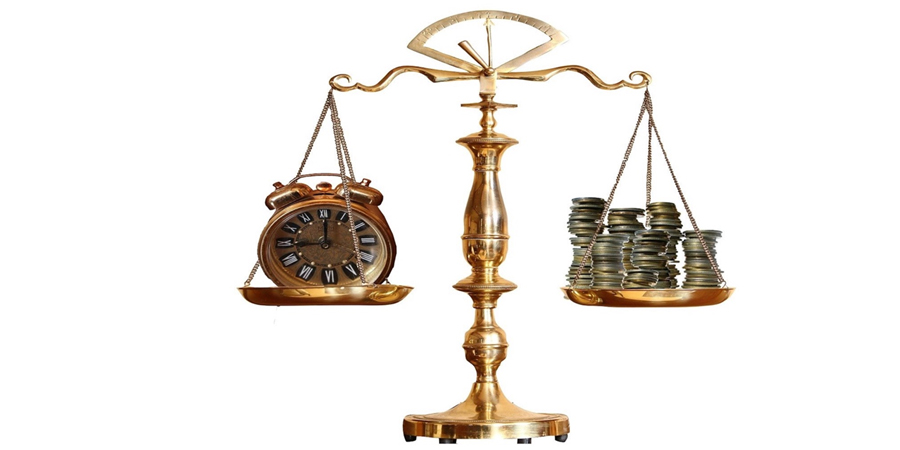 WHAT ARE YOUR REASONS FOR OUTSOURCING YOUR LOGISTICS?
Because outsourcing has many advantages, a business may have different reasons for partnering with a 3PL. Outlined below are some reasons why you may want to hand over logistics operations to an outside organization:
Do you need more time for other tasks? If you are overwhelmed with managing logistics services in-house, outsourcing to a company with in-depth expertise and experience helps you free up resources and focus your attention on other vital areas of your business.
Do you want to reduce your back-office work? Outsourcing logistics back-office tasks to professional vendors frees up your time and increases productivity. Most 3PL service providers have operating systems and sufficient manpower already in place.
Through repeat business with other companies like yours, they have streamlined procedures for optimal execution. For example, they can process thousands of bills and audit them appropriately within a short period of time, which is not manageable for most companies relying on in-house resources.
Do you need to enhance your customers' satisfaction? Most service providers specialize in logistics services only. They know the domain and develop innovative ideas and strategies to reduce costs for you and your customers, as well as deliver a better retail experience for your clients. This leads to enhanced customer satisfaction, which in turn builds your brand's reputation.
Do you want to reduce your logistics liabilities? Logistics service providers manage all inter-connected carrier contracts, safety ratings, and insurance certificates. They already have back-office staff working with invoicing, carrier vetting processes, etc.
This means that you face minimal liabilities if things go wrong. Your 3PL partner takes care of all coordination and communication between carriers, saving you from unnecessary hassle.
Is the handling of petty expenses dragging you down? Smaller expenditures, like insurance costs, docking costs, transportation, or fixed warehouse costs, are all taken care of by logistics service providers. You do not have to deal with petty expenses, thereby freeing up your accounting department's time for more pressing business-related work.

Do you want cheaper transportation through better economies of scale? You might end up spending a lot on trying to scale up your existing team to perform logistics services in-house.
Conversely, a third-party logistics provider can help you achieve economies of scale as they specialize only in providing logistics services. This means that they can provide a lower cost for shipping the same goods and can easily ramp up or ramp down facilities to meet your customer demand within a short period of time.
Do you need more efficient tracking and supply chain visibility? Most 3PLs are technologically adept and allow for real-time tracking and visibility of loads. Some providers also offer integration with warehouse management systems (WMS) and enterprise resource planning (ERP). By being able to track your shipments with ease, you spend less time worrying about delivery timelines and more time focusing on other core areas.
Is your business suffering from poor inventory and warehouse management? Professional 3PLs have WMS software that can help you record and manage all goods-related activity within a physical space. This includes remote monitoring of goods – picking, packing, shipping, and receiving. This means that you are ensured more efficient inventory management as well as the safety of your goods.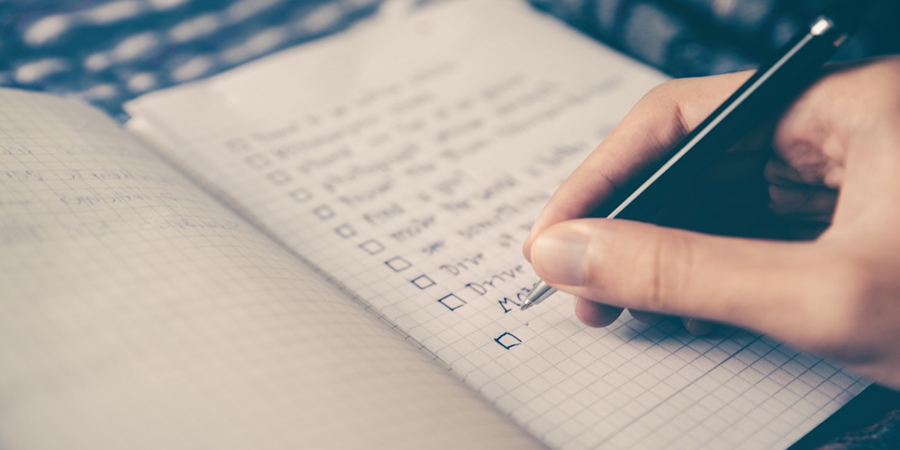 HOW DO YOU SELECT AN APPROPRIATE SERVICE PROVIDER?
If you are considering outsourcing logistics, you need to identify the right provider. A detailed outsourcing plan can help you decide what kind of services can benefit your operations.
Specialist logistics companies usually have detailed knowledge about transportation management services, customs brokerage, logistics consulting, freight forwarding, logistics information systems, warehousing, and other related domains.
Here are some steps you should take when choosing a provider:
Review critical aspects like gap analysis, cost analysis, supply chain operations, and feasibility of outsourcing.
Identify the service providers' expertise – number and capacity of warehouses, transportation system, procurement process, and customer service channels.
Check if major logistics processes, such as pre-receiving, receiving, inbound inspection, pick up and drop, etc., are in place, and to what extent.
Perform a competitor analysis for cost-to-benefit ratio and check their customer interaction levels, back-office support, exceptional incidence rates, performance index, etc.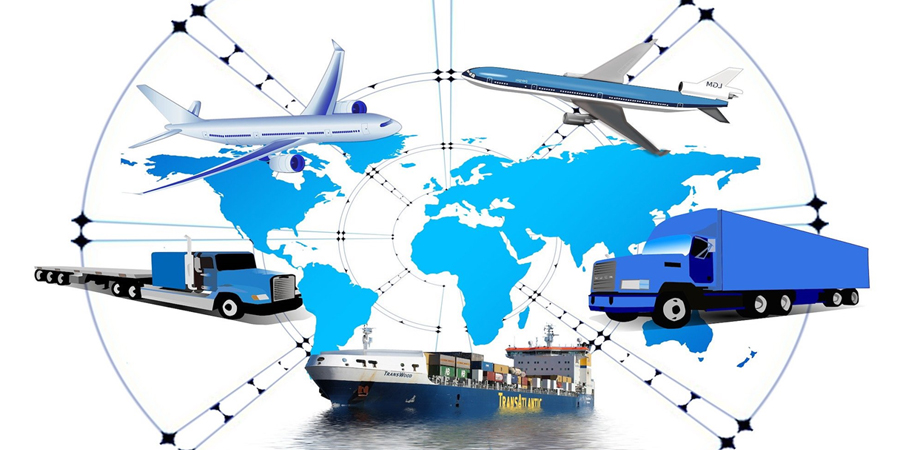 HOW CAN YOU BENEFIT FROM YOUR 3PLs CORE COMPETENCIES?
In today's economic environment, businesses everywhere are looking for a competitive advantage. If transportation management isn't a core strength for your company, it makes sense to outsource. Outsourced warehousing and distribution allow you to leverage some of the following 3PL core strengths:
Peace of mind: Nothing delivers peace of mind like knowing you have trustworthy partners in business. A reliable logistics service provider, experienced in all modes of transportation, such as road, rail, air, and sea, is able to provide professional service, as well as cost-effective and efficient cargo transport solutions.
Benefit from intelligent logistics: 3PLs have a good relationship with carriers to ensure that you get the space required. They control and monitor your order fulfillment process and arrange crucial elements, such as storage of cargo, distribution, and delivery as per your orders, without you having to invest in these assets or micro-manage. They can also drive efficiencies across logistics channels to provide you with real-time visibility of your cargo while in transit.
Better pricing: A professional logistics provider can negotiate freight prices using their buying power (usually supplemented by their volumes) to get you better rates.
Improved supply chain operations: The business of supply chain management is a science that increases performance and efficiencies through thoughtful and strategic engineering. A professional logistics provider will develop solutions to optimize your current operations and offer customized logistics networks that mitigate your business's supply chain risk. They can implement best practices, built on analytical and engineering expertise.
Take advantage of built-in technology infrastructures: Businesses require complex supply chain operations, with visibility and efficiencies gained from warehouse and transportation technologies. 3PLs are specialized businesses that excel at these tasks.
A full-service 3PL is usually equipped with technology that can be difficult for a company to acquire, learn and manage on its own. They forecast and plan, manage labor, reduce inventory, and deliver on time. A full-service logistics provider will have these systems in place and will be able to integrate your logistics operations into them. This will provide you with 24/7 visibility and business intelligence systems that may not otherwise be available to you.
Smarter warehouse real estate solutions: Warehousing and distribution solutions, such as labor and staffing optimization, can greatly benefit your business as you don't have to worry about storage space for cargo.
WMS offers inventory visibility, optimization, and automation of warehousing and distribution processes. Your logistics partner can meet the demands of your business and scale offerings up or down as per your requirement.
Grow your network and opportunities: Through a logistics partner, you can gain a global network and footprint. This gives you credible access to agents and reliable vendors across wider regions.
KEY CONSIDERATIONS
If you decide to outsource logistics, you must be sure you're doing so for the right reasons. Outsourcing is not always the way to improved logistics services. Much depends upon the performance of your in-house operation and the ability to leverage it for your competitive advantage.
Are you better off serving yourself, or having a third party take care of logistics on your behalf? Consider the following four questions carefully before you commit.
Does outsourcing guarantee saved time and money? The answer to this question should be "yes," but that doesn't mean it should be taken as a foregone conclusion.
The key to saving by outsourcing logistics is to find the provider that's best matched to the unique needs of your supply chain. Remember, too, that it's not just your current needs that matter but your expectations as to how they might change over the next few years.
Will outsourcing logistics make your business more agile? Some companies choose to outsource logistics as a way to increase agility. After all, with another company handling your warehousing and transportation, you can scale your logistics operation up or down without the complications that arise with an internal workforce.
Will outsourcing logistics improve your core operations? What are your core operations? If your business is centered on sales or manufacturing, you might want to outsource logistics in order to remove supply chain distractions and concentrate more effectively on those core activities.
If your company has spent years building a customer service reputation, though, you might stand to lose more than you gain by entrusting distribution services to a third party.
Will outsourcing logistics reduce supply chain risk? It's true that third-party logistics providers can shoulder a lot of your supply chain burden, helping to protect your company from liabilities and uncertainty. It's important to remember, though, that to some extent, handing off your logistics activity to a service provider introduces new risks, which you must be confident will be managed effectively.
This is especially important regarding the satisfaction of your end customers. There is little benefit to improved supply reliability, for instance, if you are losing customers because of poor service from your 3PL. You need to be sure your outsourcing decision will reduce net risk, and not just exchange one set of potential problems for another.
OVERVIEW
Whether you are a small business or a major conglomerate, you have your own scope of activities at which you excel. Perhaps, you've considered your logistics operations to fall under your scope. However, shipping, freight, and logistics are complex processes that involve monitoring, documentation, and cumbersome dealings with government and regulatory bodies. For most manufacturing and trading companies, shipping and freight is not a core strength but is something that has to be done as a part of the business.
Before committing to an outsourced provider, you may want to cross-check with your 3PL provider about their capabilities and experience with:
KPI developments
Implementation and development of quality management systems
Dedicated continuous improvement and cost out project teams
OSHA regulations and standards
Environmental health and safety (EHS) best practices
Outsourcing to 3PLs is a growing trend as they offer superior logistics strategies at cost-effective rates. Already an estimated 42% of global businesses are outsourcing to logistics service providers.
Where business leaders previously questioned outsourcing, now they debate how much should be outsourced. Whilst businesses have subcontracted warehousing and fulfillment tasks for years, today more companies are looking for providers that can design, build, run and measure logistics functions for them.
For businesses looking to scale operations, partnering with specialist 3PLs can be a good idea. 3PL operators are well equipped to adopt new and effective warehousing capabilities that can give businesses like yours an edge in a challenging environment.
To find out about third-party logistic support and warehousing solutions that can help your business grow, get in touch with SBT here.