Benefits of using a 3PL and 4PL provider during a downturn
SUMMARY
It goes without saying that the COVID-19 pandemic has been one of the biggest disruptors to businesses around the world. As with any organizational challenge, there are problems as well as potential opportunities that can help companies such as yours move to the next level. How you and your business react right now can be the difference between success and failure.
Many businesses have suffered for the most part of the year. Demand for products fell and supply chains were severely disrupted amidst surging coronavirus cases. As economies open up and organizations recover, one thing has become clear: businesses need more flexible and agile supply chains that can quickly adapt and scale according to individual and geographical needs.
It is no secret that organizations like yours are being challenged and have to make hard decisions. These decisions must ensure not only the safety of your employees, suppliers, logistics providers, and ultimately customers but also the survival of your supply chains and business. If there was ever a case for lowering costs and increasing productivity, it is now.
This post highlights how outsourcing logistics and warehousing to 3PL and 4PL providers may be a smart move – especially during a downturn.
INDEX
5 REASONS WHY THE RIGHT LOGISTICS PROVIDER CAN SAVE YOU MONEY
Benefits of using a 3PL and 4PL provider during a downturn
Logistics and distribution operations deserve more attention from businesses because they account for a significant share of overall supply chain costs. Also, an optimized logistics function can greatly improve the customer's experience. The ability to deliver products customers want, when they want them, and in a cost-effective way has the power to move logistics from being an expensive overhead to becoming a significant competitive differentiator.
If your supply chain has faced disruptions from the coronavirus pandemic, now may be a good time to reevaluate your logistics goals. Partnering with a 3PL and 4PL can help you achieve better logistics operations within your business model. By focusing on your internal processes and personnel, and outsourcing logistics and warehousing, you can cut costs whilst improving performance.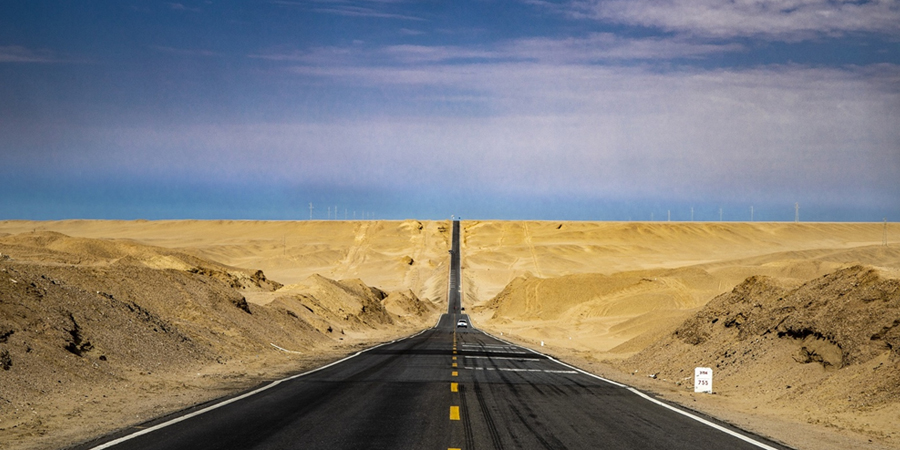 SUPPLY CHAIN CHALLENGES
Without a doubt, the pandemic has left global supply chains reeling.  According to the World Bank[1], China accounted for one-third of global trade in 2018. With extended factory shutdowns and delays in production, companies doing business with China can now expect a significant increase in costs. It becomes imperative then, that businesses think smartly about internal and external functions.
Before you develop a strategy for smarter supply chains, here are some questions you need to ask yourself:
Have your supply chains been affected by factory closings?
What are your fixed, variable and intrinsic costs?
What are your operational costs?
How has the coronavirus outbreak affected your corporate sales and profits?
Do you need to create more flexible supply chains so that you are no longer locked into single sourcing?
Below we highlight some advantages of using a 3PL and 4PL provider during a downturn.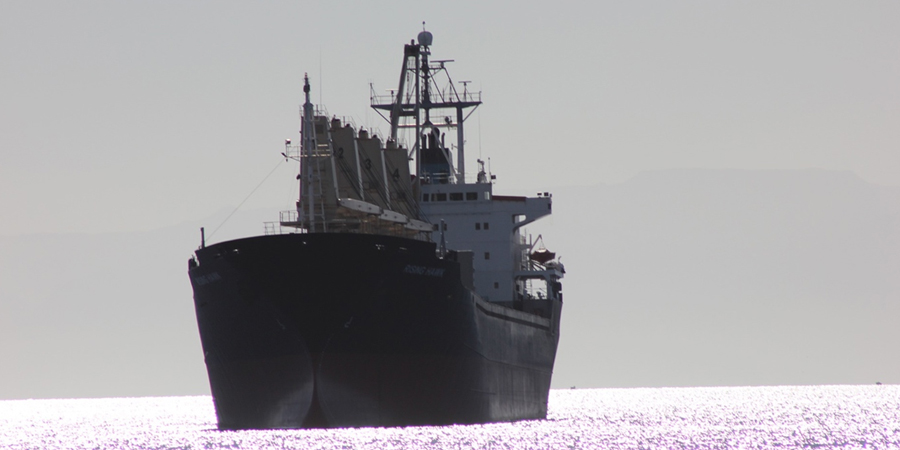 WHAT DO 3PL COMPANIES DO?
Third-party logistics (3PL) companies take care of outsourced transportation and logistics operations for a client company – i.e., you. The client company always maintains control. 3PL companies differ in terms of the level and variety of services that they offer, where the degree of outsourcing can vary depending on your needs.
Many 3PLs are asset-based, which means they directly manage some or all of the resources used to perform the services.
Using 3PL companies is one way that businesses can tap into external expertise in the warehousing and transportation industry. By doing this at different stages of the supply chain, you are able to manage your strengths in-house and outsource support functions.
Some of the things 3PL companies generally manage include:
Transportation
Distribution
Fulfillment services
Warehousing/inventory management
WHAT DO 4PL COMPANIES DO?
Fourth-party logistics (4PL) companies differ from 3PLs in how they provide the management of their services. When working with a 4PL provider, you don't retain as much oversight over the outsourced operations. A 4PL company, therefore, has comprehensive access to your business operations and inner workings.
Your entire supply chain can be managed by the 4PL. They take care of logistics, as well as oversee and manage some internal areas of your enterprise. Professional and established 4PL companies also offer strategic consulting and advice that could be beneficial to you and your company.
REASONS WHY THE RIGHT LOGISTICS PROVIDER CAN SAVE YOU MONEY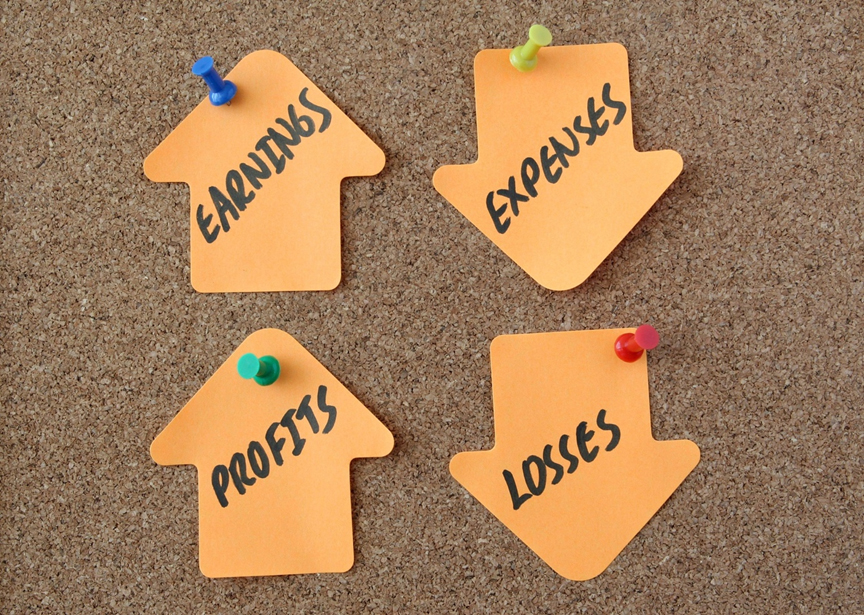 A wider resource network: 3PL and 4PL providers have assets and connections that can provide multiple advantages over in-house supply chains. Reaching across their network during each step in the supply chain, they can execute logistics in a more efficient and cost-effective way.
As both 3PLs and 4PLs can leverage relationships and volume discounts, they benefit from lower overheads and faster service. This cost advantage passes on to you and helps lower your costs.
Saves time: Outsourcing logistics saves a wealth of time and money for your company. Using a 3PL or 4PL provider eliminates the need to invest in warehouse space, technology, transportation, and staff to execute the logistics process. Outsourced logistics providers also save you costly mistakes and allow your business to build a global logistical network with lower risk and higher return.
Additionally, 3PLs save you the time needed to carry out your supply chain processes by taking them over. You don't have to worry about the paperwork, billing, audits, training, staffing, and optimization needed to get your goods where they need to go.
Owing to regular strategic reviews of global sourcing strategies and synergies, your shipping processes benefit from your logistics provider's best routes and practices. In fact, 91% of shippers report that the partnership with their 3PL provider has been successful.
Improved customer experience: Outsourced logistics allow for direct savings through freight sourcing, consolidated transport spend, and "back haul" opportunities. In industry reviews, 89% of businesses say that 3PLs have contributed to improving service to customers.
Access to updated technologies: 3PL and 4PL providers are knowledgeable of industry best practices and stay up-to-date with the latest technology and logistics processes. 3PL software is capable of advanced reporting, inventory management, and provides visibility to monitor the entire process.
Scalability and flexibility: A benefit of using a 3PL provider is the ability to scale space, labor, and transportation according to inventory needs. Using a 3PL provider also allows your business to grow into new regions without barriers. Furthermore, as you grow, a 3PL provider can help you scale as they have the resources to seamlessly support growth into new markets.
Continuous optimization: 3PL and 4PL providers have the resources at hand to make adjustments and improvements to each link in the supply chain. They use technologies to ensure that the proper amount of goods arrive when and where you need them.
Simultaneously, management software analyzes and monitors practices to eliminate inefficiencies, further streamlining the supply chain. Outsourcing logistics services ensures continuous improvements to your logistics process.
BENEFITS OF USING A 3PL AND 4PL PROVIDER DURING A DOWNTURN
As businesses reopen and regional economies pick up, no matter how much effort and ingenuity you put into streamlining sales and operations planning, forecasting, inventory management, and logistics, there are still many pitfalls that remain in the outbound supply chain – from packaging to final delivery.
Under these circumstances, optimizing outbound logistics becomes even more important. Inefficient or unreliable warehouse operations and transportation cost more than money. Delivery delays can do quick and lasting damage to a company's reputation with customers.
Post-pandemic, companies like yours are making improvements to manufacturing, service, and maintenance operations through lean techniques: eliminating waste, and adding flexibility and variability to reduce costs. Yet few are applying the same reevaluation techniques to warehouse operations or transportation.
These operations can represent huge logistics costs and could be the weight pulling your business down. Companies that opt to outsource logistics and warehousing during a downturn save money in warehouse operations, enjoy more flexibility and much better service, without having to make a significant capital investment.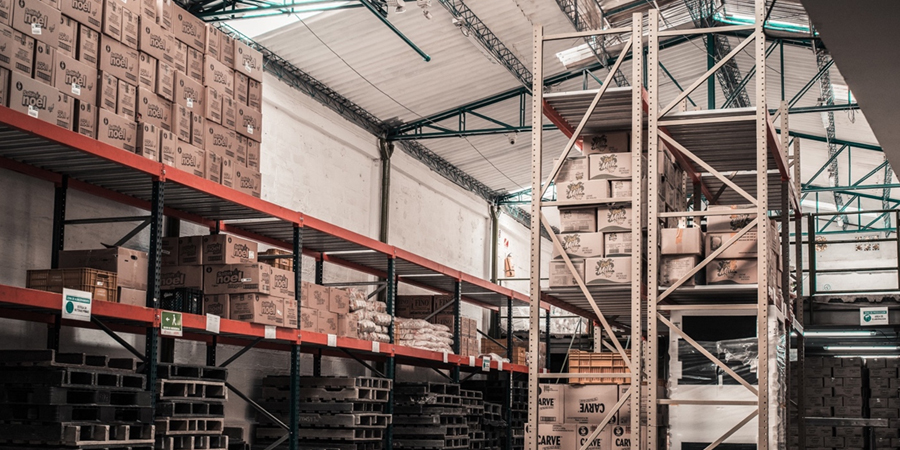 Warehousing Advantages of 3PLs and 4PLs
Capacities: Logistics functions are built on optimizing warehouse operations. There is no one "standard" approach. A multiclient facility has vastly different capacities compared to a small-volume operation. You can store and stock as needed with your 3PL, cutting costs further when finances are tight.
Optimization: A business that is managing its own warehousing is often stretched between capabilities and strengths. It can be difficult to identify best practices or apply them across a variety of settings. Logistics businesses have developed comprehensive approaches to performance measurement across all types of inventory and warehousing to calculate maximum optimization.
Performance issues: Businesses managing warehousing internally are often reliant on outdated technologies, and face structural inadequacies as well as staffing issues. In tough business circumstances, your staff may also be suffering from low morale and lackluster performance.
Combined, these factors can place you at a disadvantage when handling goods. The cumulative effect of even a few sub-optimal processes and the lack of a lean mindset can set companies like yours behind. Studies have found that even a few sub-optimal processes could be reducing your warehouse efficiency by 50%. It makes sense, therefore, to outsource to specialists and maximize productivity.
Smarter processes: 3PLs and 4PLs streamline efficiencies. Optimized layouts (e.g., storage to picking distance, picking a layout, etc.), and more efficient processes, (e.g., less time-consuming labeling, counting, checking, and movement of items) save your business time and energy, enabling you to meet customer demands faster. If you are mapping a road to recovery, every client's business is important.
Latest technologies: One of the biggest advantages of outsourced warehousing is the way these facilities improve performance through a technology-heavy approach. Automated storage areas, sorting technology, or classical transaction-based ERP systems can greatly increase your flexibility – particularly the kind of short-notice flexibility most businesses are facing right now whilst still reacting to the pandemic.
Transportation Advantages of 3PLs and 4PLs
Whilst businesses think they may be able to save money by managing transportation in-house, they may want to think again.
Transportation systems require complex coordination, especially right now when many routes remain closed or subject to stringent inspections. Logistics companies have large variabilities in their transport operations, with different contact points across the supply chain demanding different service levels.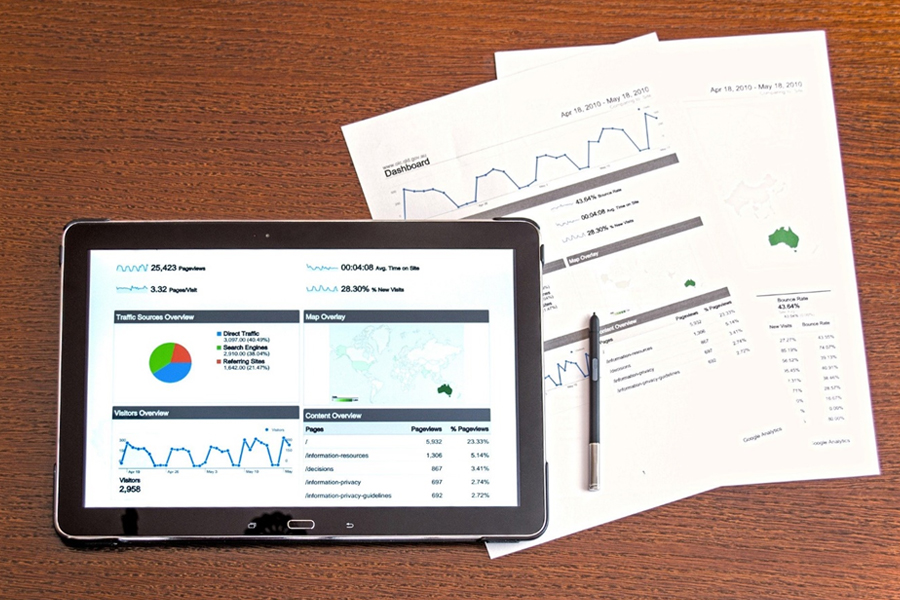 Route optimization through data analysis: Logistics companies are strategically placed to optimize transportation by analyzing historical transport data. They collect information and study each delivery (e.g., shipment types, sizes, modes of transport, provider, customer, region, type of service, and cost) to understand the real drivers of transportation. This helps them freight goods through multiple options, providing a level of flexibility that benefits companies still reacting to sluggish markets.
Specialized shipping options: 3PLs and 4PL logistics providers have large fleets that can cater to temperature-controlled shipments, special delivery services, and specific shipment sizes. It pays to keep in mind that express can cost two to five times more than conventional 24-hour delivery.
Additionally, small shipments weighing less than 5 kg can cost your business up to six times as much per kilogram as larger shipments. Consolidating deliveries into larger shipments that benefit from economies of scale through outsourcing offers a multitude of savings.
Opportunities for action: Owing to a lesser demand in the market right now, you are in a more powerful position to negotiate with freight contracts to minimize charges. You can challenge rates and improve contract terms and conditions to get the best deals.
Reduced costs: Another advantage of partnering with a logistics company is that you can minimize paid overcharges as your logistics partner can take care of transportation planning and scheduling. Freight tariffs offered by 3PLs and 4PLs are lower on average, and you benefit from your freight forwarder's cost of operation, fixed costs, and profits.
Improved customer experience: By changing the way you transport along your supply chain, you pass on a cost-benefit to your customers. This is reflected in reduced product costs, improved asset utilization, and expanded delivery options. Happy customers build brand loyalty, which in turn works towards increased profits and success.
KEY TAKEAWAYS
The pandemic has affected all industries, including logistics and warehousing. There has been a reduction in shipping rates as freight volumes decreased over the last few months. Though infection rates are dropping in some countries, people are still being cautious. Realistically, both international and domestic freight sectors will continue to be impacted by the coronavirus as countries struggle with cases.
Whilst rates will continue to fluctuate, now is an excellent time for businesses to outsource, negotiate and restructure logistics prices to get the best deals. Taking advantage of any opportunity to reduce corporate shipping expenses has a profound impact on corporate bottom lines.
To find out how 3PLs and 4PLs can provide logistics and warehousing solutions that can help your business grow, get in touch with SBT here.
Summary
With a new plan to recreate its identity and economic profitability over the next decade under Vision 2030, the Kingdom of Saudi Arabia is charting a new phase in its development.
The Vision 2030 goals focus on diversifying the Saudi economy away from oil to develop other sectors like tourism, hospitality, health care, agriculture, education, retail and wholesale trade. For the fulfillment of this goal, the country is undertaking large-scale construction projects at the Red Sea, Neom, Qiddiya, and AlUla, along with others across the country.
These projects require extensive support to streamline the movement of construction goods and services. Set for completion over the next decade, these projects are also creating opportunities for other expanding businesses that relate to and support these industries.
The government is heavily investing in strategic infrastructure to further strengthen its advantageous geographical position on trade routes across Africa, Asia, and Europe. To make the most of this environment fostering growth in the country, the importance of using the correct logistics and transportation methodologies becomes vital for businesses that are looking to scale and grow.
Index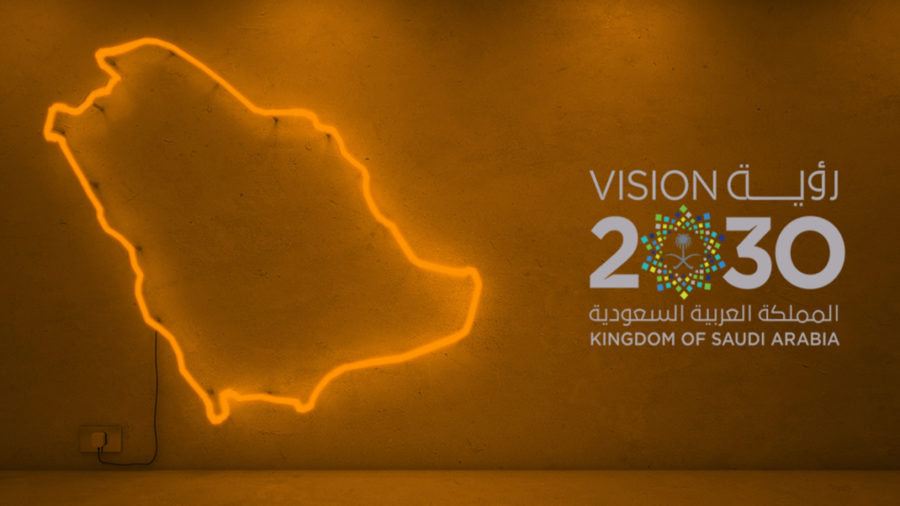 Saudi Arabia is positioned at the crossroads of international trade routes, between the continents of Asia, Europe, and Africa. Saudi Vision 2030 aims to maximize the benefits of the country's exceptional and strategic geographical position by building a unique transport and logistics hub in the region.  
As a roadmap for that ideal, the kingdom has phased in multiple ambitious projects driven by public-private-led partnerships for completion between now and 2030. These projects are also driving nation-wide social and economic developments that are aimed at carrying the country through the next decade, helping it to modernize, diversify and globalize its economy.
Saudi Arabia – Regional Logistics Hub
Saudi Arabia occupies a unique geographical position when it comes to logistics and trade. This strategic position gives it an advantage when distributing goods from Asia, Africa, and Europe throughout the region. The Saudi Arabia logistics market:
accounts for 55% of the total GCC logistics market
is ranked third-most attractive with emerging markets
Holding the largest regional share in the logistics market, the country's role as a freight-forwarding leader is expected to increase in the future, giving businesses within the kingdom and the broader region more opportunities to diversify and expand.
Equally, with the largest maritime network in the Middle East, one of the most extensive road networks in the world, and a new state-of-the-art industrial city hub system, the country is poised to facilitate multiple industries across the whole region.
Throughout the region, there is a boom in the movement of goods. People and services are coming in from outside Saudi Arabia to work on projects within the country. To facilitate this, the expanding logistics and transportation network within the country is being rapidly developed.
Opportunities for Businesses to Grow under Sectors of the Economy
Some of the projects under Vision 2030 that are heavily dependent on the country's expanding logistics and transportation network include:
Construction
Of all the areas of business making up the country's economy, the one with the largest growth under the Vision 2030 plan is construction. These businesses, which are involved in the development of some 5,000 projects estimated at a value of USD 1 trillion, are using the logistics and transportation network within the country to manage efficient warehousing and supply chains in order to keep timelines on track.
Megaprojects like Neom supercity, Qiddiya, UNESCO World Heritage site of AlUla, Red Sea Project, Amaala, Makkah Grand Mosque expansion, Jeddah Tower, Widyan, and Jabal Omar, among others are driving new innovations in the logistics and transportation industry to ensure the efficient and timely movement of goods.
Large infrastructure projects like:
King Salman International Complex
King Abdulaziz International Airport
Haramain High-Speed Railway
King Abdullah Port
Riyadh Metro
are also being expanded to serve as important economic multipliers for the region. 
To support the construction of these megaprojects, there is an increased demand for qualified logistics and warehousing solutions. This means that there are additional, supporting opportunities for people streamlining processes within telecommunications and IT to further strengthen supply chains.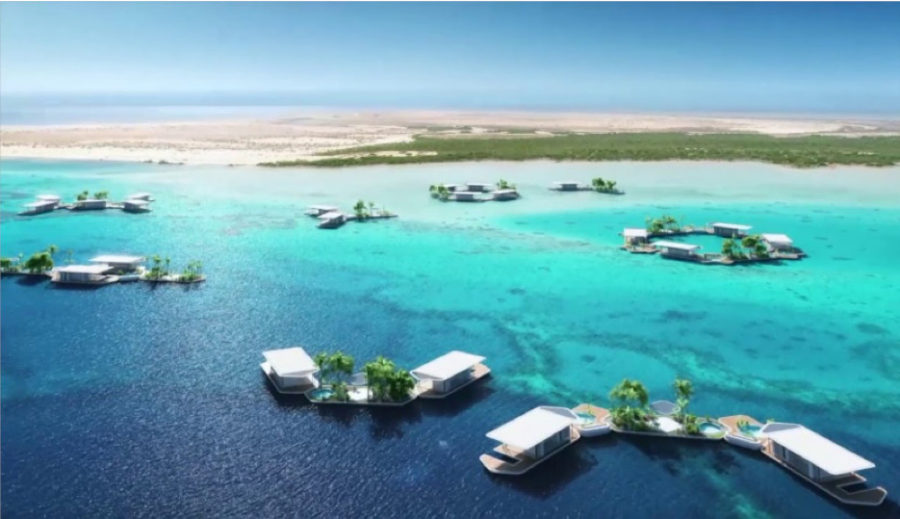 Tourism, Hospitality, and Leisure
For businesses that are looking to expand to meet opportunities offered by Vision 2030, another industry that is booming is tourism and hospitality.
There are many business options being created for secure communication and coordination between tourist destinations – how to get goods and people there, and what entertainment, leisure, and retail options to offer. This is a niche area where established 3PLs and 4PLs are coming in to fill the gap.
With established routes, digital tech, and security networks already in place, they are facilitating access for new businesses in these areas. The increased coordination between projects relating to tourism and hospitality is also highlighting the importance of efficient network management and collaborated command centers.
Coordination between projects: Projects like those at the Red Sea, with 14 luxury hotels across five islands, two inland resorts, a yacht marina, and leisure and lifestyle facilities, require an increased need for logistics and utility infrastructure.
This is one project under development in a country with many others. The same requirements for logistics support and communication hold for the other mega projects currently underway in the country.
Religious tourism: Under Vision 2030, there are plans to increase the number of Muslims making the pilgrimage to Mecca to 30 million a year. This means that multiple small-to-medium businesses will need to facilitate the accommodations, security, and safe movement of such large numbers of people between cities.
Healthier lifestyles: With Vision 2030 directing people within the country to more sustainable, healthier lifestyle options, there will be an increase in demand for sports facilities, goods, state-of-the-art equipment, healthy food options, athleisure retail, and leisure venues. All these niche products have specific supply chains and management methodologies.
Cinemas and galleries: With more museums, art galleries, and libraries slated to open in line with the Vision 2030 goals, the country will have to communicate more clearly with regional and international partners. 
In this regard, one of the biggest sectors to benefit from this growth in the kingdom is cinema. The industry is starting in the country from scratch and will offer multiple avenues – from national distribution of films, to related merchandising, etc., for development. This will offer unique opportunities for theatre owners and technology suppliers.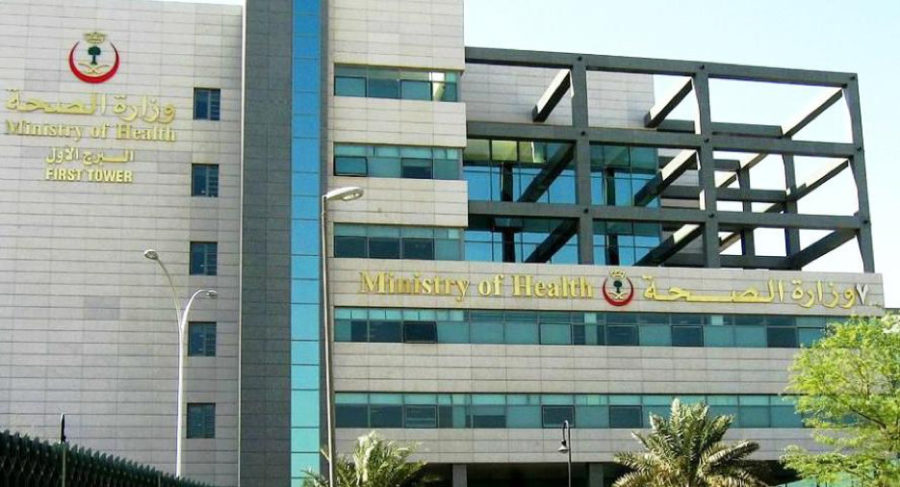 Hospitals and Healthcare
The healthcare industry is also seeing a boom with the construction and completion of 35 new hospitals in the country, which will eventually serve at a capacity of 8,850 beds.
There are seven private hospitals planned in Riyadh.
King Fahd Medical City requires the expansion of a 1,395-bed medical campus by 231 units, as well as the development of cancer centers, a neuroscience institute, a cardiovascular hub, a six-floor laboratory and office building, and a central energy plant.
King Abdullah Bin Abdulaziz Medical Complexes include building and stocking a medical city each in Riyadh and Jeddah.
The Riyadh Security Forces Medical City includes three hospital buildings, an academic and clinical center, research areas, plus specialist hospitals for mental health, and a gynecology and obstetrics hospital.
Construction work is also underway at the Jeddah Security Forces Medical City, which will feature 1,864 beds, and includes similar health facilities as its Riyadh counterpart.
These hospitals will need highly specialized, expensive equipment, as well as continued supplies to keep them running efficiently. Local, regional, and international producers and equipment suppliers will find multiple opportunities to grow in this sector.
Education
Education is also a key area that the country is aiming to develop under Vision 2030. To keep pace with this ambitious growth, the government has earmarked a huge budget for education, offering private-sector involvement with a target of increasing the percentage of students in non-government higher education from 6% up to 15% through foreign direct investments.
Saudi Arabia aims to have at least five Saudi universities among the top 200 universities in international rankings by 2030. This means that there will need to be an investment in:
Qualified academics and educationalists
Curriculum advisors and implementors
Teachers
Learning support
Educational equipment
Digital technology
Supplying area specialists, along with the correct equipment, will require the deployment of specific methodologies and supply chains.
Opportunities for SMEs to support public-private partnerships
This 2030-related spur in economic activity is driving huge opportunities for SMEs. The government is providing administrative, technical, financial, marketing, and human resource support across many sectors.
However, for SMEs to take advantage of this business-friendly environment, they need to:
Understand import-export rules, duties, and regulations
Navigate logistics ports across the country
Familiarize themselves with laws regulating movement
Quickly remove logistical obstacles
Streamline supply chains, warehousing, and inventories
Facilitate quick resolutions of finances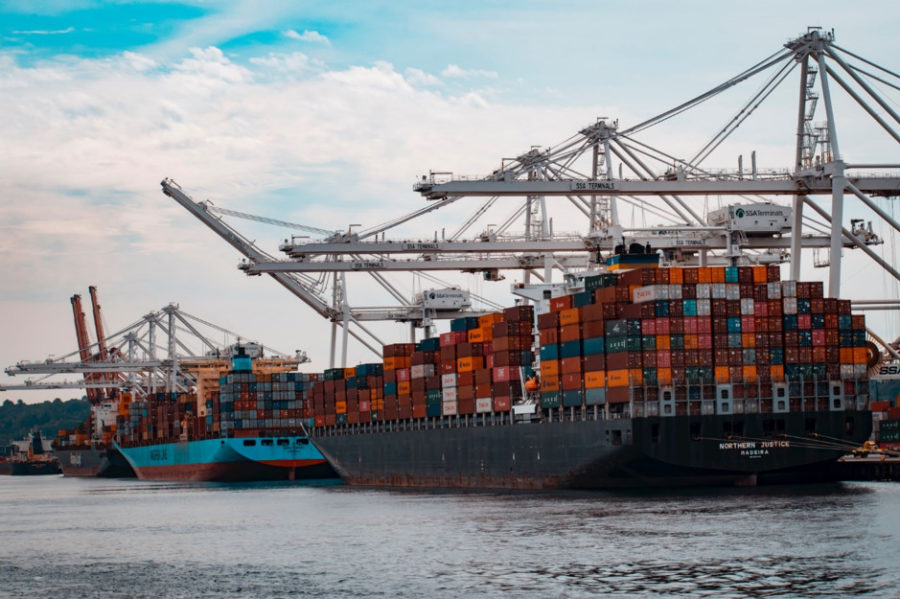 KSA Logistics and Transportation Framework
To lead the country into the future under Vision 2030, the government is already heavily investing in the construction of transportation and infrastructure. These include ports, railways, roads, and airports, which are facilitating the movement of goods not just across the world, but also within the country.
The current KSA logistics and transportation infrastructure includes:
6 container ports
27 airports (5 new airports, plus extensions to Jeddah, Riyadh, and 17 others)
Capacity to move 99 million air passengers (2019)
Capacity to move 1.2 million tons air cargo (2015)
1,500 km of new railways
Capacity to move 240 million tons of cargo by seaports (2017)
The logistics market out of Saudi Arabia was estimated at USD 25 billion at the end of 2019. Saudi Vision 2030 looks towards increased private-sector participation, creating multiple opportunities for businesses over the next decade.
This is driving a productivity-led economic transformation that seeks to double the kingdom's GDP and create as many as 6 million new jobs by 2030.
As of January 2019, the government announced that it was raising USD 36 billion for logistics infrastructure to develop Saudi Arabia into a gateway for African, Asian, and European trade supply chains. For businesses looking at new markets on these continents, there are huge opportunities for growth.
The government is also keen to encourage private entities to collaborate as they develop the country's transport infrastructure. A partnership is being sought for the operation of seaports, airports, and their related supply chains. Public-private partnerships are being pursued to fund several key schemes, while a number of the country's publicly operated transportation facilities are being prepared for full privatization.
Technology is improving the security, transparency, and control over the import-export processes in the country. Logistics companies operating at ports are tracking the progress of shipments in real-time, making the process even faster and more efficient.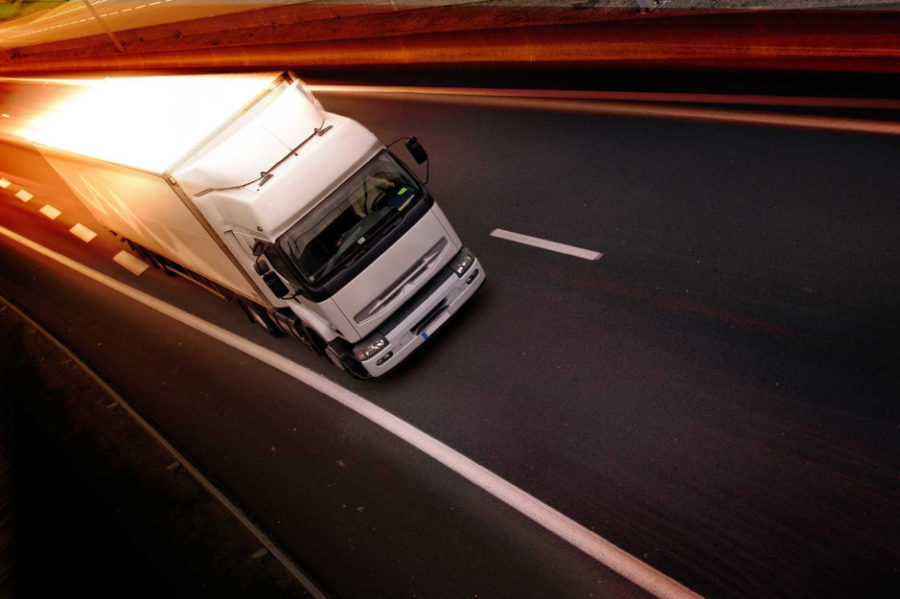 The growing need for Niche Logistics
Freight forwarding 
As of this year, the market for freight forwarding in the country is estimated at USD 19 billion. As Saudi Arabia continues to open under Vision 2030, the expanding expatriate population, fluctuating fuel prices, rising industrialization, and the advancement of the e-commerce industry are relying more heavily on the freight forwarding arm of the logistics sector. Freight forwarding by sea is the most popular means of transport, accounting for USD 7 billion.
Cold Chain
The requirement for cold chain management within the country has significantly increased. This is because businesses are using cold chain logistics to meet the shift in lifestyle and dietary requirements in a more urbanized, aware, and opinionated population.
This increase in demand is also driven by a surge in the health sector, due to more active participation by the pharmaceutical industry, as well as the agriculture sector, where there is more demand for fresh/processed fruits, vegetables, meat, and dairy.
Warehousing 
As with freight forwarding and cold chain management, growing businesses are causing a surge in warehousing. This is because of more manufacturing activity, burgeoning international trade, rising domestic consumption, and the easing of government regulations.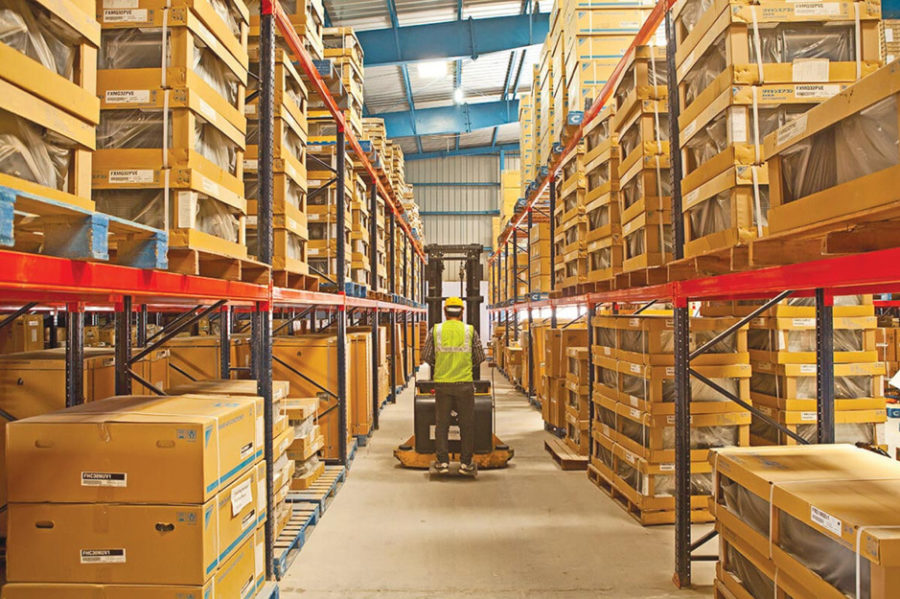 3PL Logistics and Transport Networks
As trade relations between Saudi Arabia and other countries are improving, there is a rising demand for 3PL logistics. New businesses are showing interest in KSA export and import values on account of the need for better supply-chain management services. Rather than expanding individual business abilities, entrepreneurs are turning towards 3PLs and 4PLs for better access and ease of movement.
Geographical advantages
As mentioned, the country's strategic location puts it at proximity from a vast array of global consumers:
European markets are under 7-hours' flight time
Asian markets are a 4-hour plane journey
Half the world's population lives within a 5-hour flight from Saudi Arabia
This connects businesses within the country to regional markets consisting of more than 3.5 billion potential customers over three continents.
KSA's central location also provides it with a cost advantage in the Arabian Peninsula, North Africa, and East Africa. Cost distribution advantages of more than 10% exist for Greater Arab Free Trade countries (GAFTA) and to nations within the Arabian Peninsula, enabling favorable conditions for the movement of goods between the regions.
Robust transport infrastructure
Saudi Arabia has a wide transport network with niche strength in maritime transport, air transport, and road transportation. This means that the existing infrastructure is more than capable of supporting businesses that are looking to scale and grow.
Maritime transport:  Saudi Arabia's maritime has a handling capacity of approximately 8 million twenty-foot equivalent containers per year and can receive 11,000 ships annually. The network consists of 10 primary harbors for non-oil trade, 200 piers, 216 berths, and 6 leading container ports located along a critical intersection of the East-West shipping routes.
More than 270 million tons of cargo move through the Saudi maritime network on a yearly basis. The country's ports dominate the regional transit market, handling more than 90% of Red Sea trade transits and 30% of the East African trade transits. These routes offer Saudi businesses a chance to access more markets and grow in profitability.
Air transport: Saudi Arabia's aviation infrastructure is comprised of 6 international, 9 regional, and 12 domestic airports. Three of its airports are amongst the busiest in the GCC, transporting the bulk of the 99 million passengers who pass through the kingdom on a yearly basis. KSA also connects to 81 airports in 45 countries, allowing for more than 1.2 million tons of cargo to be shuttled around the globe.
Road transport: The kingdom has one of the largest road networks in the world covering more than 200,000 km of roads, including 66,000 km of roadways connecting major cities and providing access to railways, ports, and airports. This vast and growing ground network benefits from 5,000 km of highways and 6,000 km of bridges, providing extensive means to transport passengers and goods in and around the kingdom.
Saudi Arabia has an established and well-equipped logistics infrastructure that is in the process of further modernization and adaptation to meet the requirements of a rapidly expanding market.
Logistics companies are benefitting businesses by using this infrastructure to:
Expedite trade
Improve transportation
Curtail waiting times
Economic growth, population maturation, and rapid urbanization are catalyzing the massive expansion of transportation networks. The government is working to meet this through the introduction of urban transport systems, such as metros and buses, and inter-urban networks, including freight and high-speed railways, to further help businesses capitalize on untapped potential.
The Saudi Vision 2030 offers multiple opportunities for public-private partnerships to increase productivity, enhance long-term growth and generate higher revenues. The opportunities for businesses, however, will depend on the willingness, ability, and speed with which the private sector can pivot and mobilize themselves to take advantage of new, high-growth sectors of the economy.
For more information on how SBT can help your business grow through efficient logistics support and supply-chain methodologies, get in touch with us here.