While Saudi's oil industry continues to be an economic staple, it is also looking into alternative energy options, the most popular one being hydrogen technology. Aramco, the state-owned energy corporation has already begun heavily investing in the venture.
The step follows after substantial global and investor pressure to adopt more sustainable practices and look for alternatives that could act reduce the environmental impact caused by the widespread use of fossil fuels.
As technologies mature and become commercially available, Ahmad Al Khowaiter, Chief Technology Officer at Aramco believes, that the country has reached an "inflection point in the market for hydrogen."
It is important to understand that hydrogen projects still use fossil fuels. This production of grey and brown hydrogen does produce greenhouse gases, but to combat this unwanted side effect, Saudi Arabia is focusing on carbon capture technology (CCT) which helps create "blue hydrogen", a much cleaner product that does not cause carbon dioxide release.
Aramco's urgency to build a market and capitalize on the innovative technology has left other countries lagging as it looks to establish a wider customer base by 2030.
A Bank of America study predicts that by 2050 blue hydrogen will have replaced a quarter of all fuels. To assert the same kind of dominance over the hydrogen market that it has over oil production, Saudi Arabia is making heavy investments towards its hydrogen production infrastructure.
The Kingdom is also looking into a third kind of hydrogen production, green hydrogen, which is made entirely from renewable energy resources like solar or wind power. However, according to the statistics provided by Aramco, green hydrogen is currently five times more expensive to produce than its blue counterpart. They hope to make costs more viable soon so that the use of non-renewable fossil fuels is eliminated.
Work on this has already started as Pennsylvania-based Air Products & Chemicals Inc. and Saudi's ACWA Power International in the north-eastern city of Neom have invested 5 billion dollars to develop a plant solely devoted to the production of green hydrogen. This investment could see Saudi Arabia diversify its economy by leading the way in producing this industrial level, completely renewable fuel.
The race is on as Saudi Arabia looks to maintain its role as a premier energy supplier in the post fossil fuel economy.
SUMMARY
Saudi Arabia is already making significant headway in its transformation under Vision 2030, which aims to diversify the economy away from oil and establish the country as the foremost logistics, tourism, and business hub in the region.
With the Kingdom's strategic geographical location at the crossroads of Africa, Asia, and Europe, heavy private and public investments in new airports, seaports, railway lines, and roads are being made to drive this strategy forward.
Post-pandemic, especially, the logistics sector is expected to play a major role in the growth of the economy. As businesses plan future growth, here's everything you need to know about Saudi's logistics strategy so that you can build robust supply chains that help with profitability and expansion.
INDEX
SAUDI LOGISTICS STRATEGY: CURRENT STATE, MAJOR ANNOUNCEMENTS, AND PROGRESS
Under Vision 2030, the Kingdom aims to emerge as a global logistics hub that connects continents. A comprehensive logistics strategy has been rolled out to achieve this goal—one that increases the sector's contribution to the GDP as well as helps the Kingdom diversify its economy. Saudi has already achieved many of the targets that were set under its Vision 2030 logistics plan. For example, five new shipping lines have been added to the country's ports to increase international connectivity, and efforts are being made to upskill professionals in the field with technical knowledge so that they can tackle future demands from the sector. There are also plans to establish a new airline and airport in the Kingdom.
Knowing what's in store for Saudi's logistics sector can help businesses plan growth strategies more effectively. Whether you are trying to strengthen local supply chains or expand into new territories, you stand to benefit from a more logistically empowered Saudi.
Here's what you need to know.
1. Aim of Saudi's logistics strategy

Saudi aims to become a leading global logistics hub both for regional and international routes. Over the last decade, the Kingdom has invested more than USD 100 billion in its transport and logistics infrastructure, making it one of the fastest-growing in the world. Following the launch of Vision 2030 in 2016, the Saudi Logistics Hub was established in 2017 to support the sector's growth. A new transport and logistics strategy was rolled out in 2021 that builds on Saudi's strategic geographical advantages by increasing public-private partnerships and bringing more international players into the Kingdom.
Establishing regional dominance
Saudi Arabia's logistics market makes up over 50% of the GCC region's total market. However, with the first-mover advantage currently with the UAE and Qatar, a bulk of logistics functions relating to supply chains, airline networks, and cargo volumes are routed from outside of Saudi. With the Kingdom going the extra mile to increase air cargo capacities through new warehouses, ports, and railway lines, plans are underway to make Saudi the leading regional mover for goods and commodities. Small, medium, and large businesses in the country can benefit from quicker supply chains and lower logistics costs by availing themselves of new opportunities in the sector.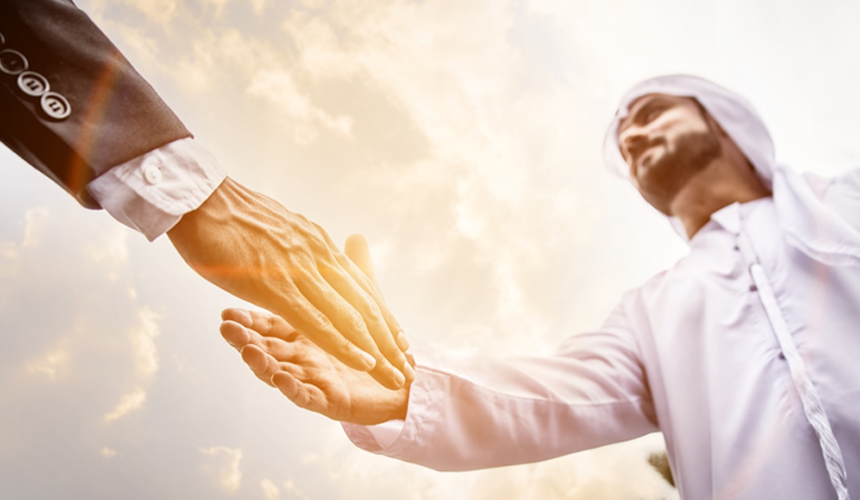 Accessibility to new international markets and partnerships
The most recent Saudi Logistics Hub report highlights the country's total exports at around USD 295 billion annually. Total imports were USD 135 billion and re-exports at USD 8.7 billion approximately. China, Japan, India, South Korea, and the USA were the top five export partners, while China, USA, the UAE, Germany, and India topped the import partners list. With infrastructure, the customs system, governance, as well as existing laws and regulations being improved to boost performance, the sector is opening up new business opportunities and international partnerships.
2. Current state of Saudi's transport and logistics sector
Saudi Arabia has a regional logistics market share of USD 19 billion. There are a total of 40 air, land, and sea border crossings in the country. Out of these, 15 border crossings connect Saudi Arabia with nine other countries. Most of the domestic logistics are currently supported by the country's network of around 70,000 km of intercity roads, highways that stretch 5,000 km, and approximately 145,000 km of unpaved roads. The country's nine key ports have a cargo capacity of 257 million tons. What's more, there are 232 berths and terminals, and the port breakbulk capacity is 615 million tons. Saudia, the Kingdom's flagship airline, connects many international destinations through 28 airports in the country and handles around one million tons of air cargo and freight. The developing railway network includes 15 stations, covers over 5,000 km, and transports over nine million metric tons of chemicals and metals.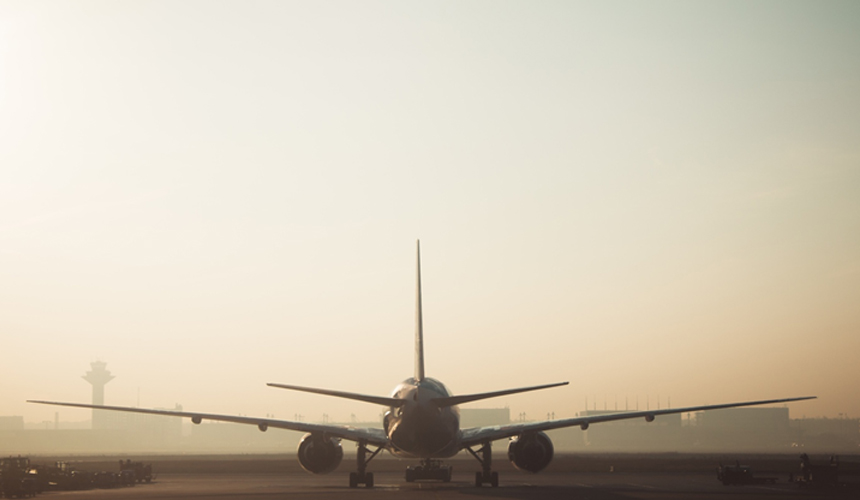 3. Improvements transforming Saudi's logistics sector
Under Vision 2030, the Kingdom plans to transform the logistics sector and make it a global hub through a multipronged approach. Not only does it involve directing more investments towards roads, air transport, railways, and ports infrastructure, but it also focuses on improving processes such as customs clearances and training Saudi youth to meet the sector's growing needs.
Air transport
Saudi Arabia is launching another airline to expand on the list of countries Saudia, the existing national carrier, is currently serving. What's more, under the new transport and logistics strategy, an airport will be built in Riyadh. These steps are being taken to compete with other airlines in the region like Qatar Airways, Turkish Airlines, and Emirates, which are currently serving more routes and customers.
Adding more destinations: The Kingdom is expanding its airline fleet to make it the fifth-largest in terms of international destinations served. Under the new strategy, international destinations are expected to increase from 39 to 250. Saudia will be reserved for pilgrims traveling to Mecca and Medina, while the new airline will be used to transport tourists and other visitors. The aim is to increase domestic passenger traffic from 62 to 127 billion passengers-km to bring in new opportunities for the Kingdom.
Increasing freight and passenger capacity: By 2030, the airports' cargo capacity is expected to increase from 0.8 million tons to 6 million tons, which includes both domestic and international capacities. Passenger capacity is expected to increase from 56 million to 204 million, out of which 116 million will be international travelers.
Increased logistics contribution to the GDP
Since one of the goals under Vision 2030 is to diversify the Kingdom's economy away from oil, a multifaceted approach is being adopted to increase non-oil revenues. The transport and logistics sectors are already contributing around 6% to the GDP and the new strategy aims to raise it to 10%. Vision 2030 is expected to drive the sector's contribution to non-oil revenues to SAR 45 billion (USD 12 billion) per year.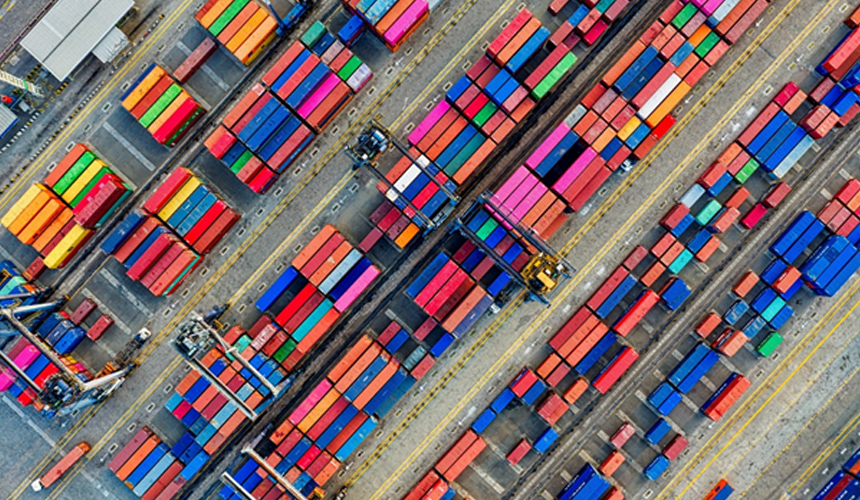 Upgrading ports infrastructure
To become the leading logistics hub in the region, the Kingdom is investing heavily in its port infrastructure to increase capacities. It is expected that by 2030 the capacity of general cargo at ports will increase by 29%.
Making platforms more efficient: By the time Vision 2030 in realized in full, the Kingdom's non-oil exports are expected to grow from USD 36 billion to USD 170 billion, an increase of 500%. Throughput of the export-related transportation will be doubled to 131 million tons. What's more, the country aims to boost the re-export of goods from USD 5.6 billion to USD 140 billion. The throughput is also expected to go up ten times to 101 million tons, which means more goods will be able to move through Saudi much faster.
Improving domestic connectivity: In terms of domestic connectivity, which plays a major role in the logistics sector, the country has plans to build a robust capillary distribution system. Under Vision 2030, its throughput is expected to go up from 1.4 billion tons-km to 375 billion tons-km and 62 billion passengers-km to 127 billion passengers-km.
Investing in railways infrastructure
Given the growing demand for passenger transport and domestic freight, the Kingdom has plans to invest more in the railway infrastructure as well as high-speed rail links. The railway lines that are being expanded include:
A line to service Makkah and Medina from Jeddah
New railway service between Riyadh and Qassim
The Dammam Port line which connects Hofuf with the Port of Dammam
A passenger rail line linking Dammam with Riyadh, via Abqaiq and Hofuf
A freight line between Dammam and Riyadh, via Abqaiq, Hofuf, Haradh, and Al Kharj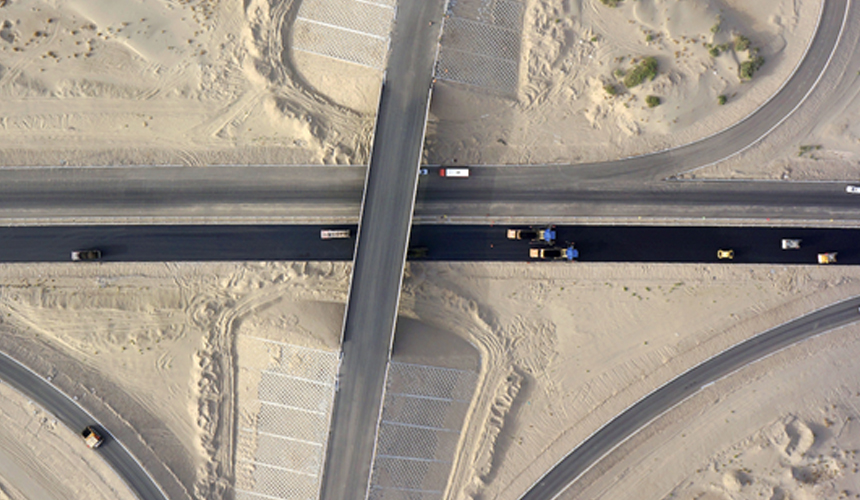 Extending road networks
The Kingdom is directing significant investments towards the improvement of road infrastructure, border crossings, and ring roads to cater to increasing parcel volumes and to make sure that deliveries are reliable and timely. There are also plans to develop a new motorway that will connect Oman and Saudi Arabia, lowering trading costs and lead times.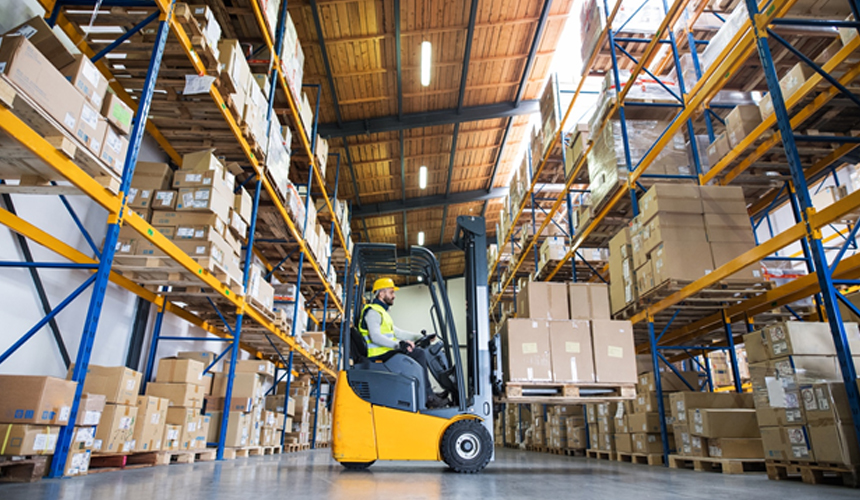 Improving warehousing logistics
The Kingdom is also taking steps to help manufacturers, retailers, wholesalers, and 3PLs with their warehousing needs. Currently, more domestic companies are handling the country's warehousing logistics where their main clients include construction materials and industrial end-users. Post-pandemic, Saudi's warehousing logistics have been further optimized, and by October 2020 around 3.9 million containers were being handled. Under the new strategy, many new logistics platforms are being launched in the Kingdom and are expected to reduce the cost of warehousing by around 12%.
Faster customs clearance 
Investments in infrastructure are being complemented with improvements in processes such as customs clearance. To make customs clearance faster, the Kingdom launched the Fasah program in 2017, which initially allowed people to complete the process in 7 to 10 days. By 2019, custom clearance times had been reduced to within 24 hours. The goal for 2022 is to bring down the time to around two hours. Such steps are making it easier for businesses using 3PLs and 4PLs to use digital portals to cut down waiting times at customs and further optimize their supply chains and processes.
Strengthening the local workforce
To ensure that there are plenty of workers with the technical knowledge and skills required for careers in the logistics sector, the Kingdom recently established the Saudi Logistics Academy. Through a number of local and international partnerships, the academy will offer a wide variety of specialized training programs. The academy will also create around 350 new jobs for Saudi men and women.
4. Saudi's logistics strategy's achievements, progress, and impact on businesses
Whether you are starting a business in Saudi Arabia for the first time or want to streamline existing supply chains, you can benefit and grow your operations by getting a better understanding of Saudi's logistics services. With the new logistics strategy coming into effect, the Kingdom is leaving no stone unturned in its efforts to help businesses and industries reach their full potential in the country. Here's how some of the aforementioned developments across logistics can help you optimize your freight solutions:
Quicker customs processes
Through the Fasah program, the customs clearance time is currently under 24 hours and there are plans to bring it down to around two hours by 2022. Paperwork has been reduced from 12 documents down to two. Duration of stay at ports has been reduced from 14-16 days to 4-5 days for containers and the duration of free storage at ports has been cut down from 10 days to 5 days. Additionally, electronic transfers for payments have made processes faster and more secure. The process of transiting and crossing operations from one customs port to another has also been made much easier. What's more, the Kingdom has digitized many new logistics processes and introduced multiple reforms. The recently launched e-platforms Fasah, Washaj, Naqel, Wasel, and Bayan are helping logistics companies coordinate the movement of goods into and across the country with more efficiency, reducing waiting time and costs for organizations.
Airports and port expansions
Many airports including Al Jouf, Al Qunfudhah, and Abha are being developed in the country. Neom Bay Airport, which will cater to the futuristic city's residents and visitors, is already operational. Another terminal was added at King Khalid International Airport in Riyadh to increase its passenger capacity to 12 million. Recently, Jeddah's King Abdulaziz International Airport was made operational as well. In Dammam, which is the gateway to the country's key industrial areas, King Fahd International Airport received a new terminal for cargo.
Saudi has also increased container goods capacity at Duba Port with an additional berth and King Abdulaziz Port's capacity for bulk cargo with two new berths. As a result, transshipment at Saudi ports went up by 1.73%. The Kingdom has also taken steps to reduce costs. For example, an initiative has been rolled out to support national product exports, which has reduced costs by more than 50%. Reducing handling container fees at the King Fahad Industrial Port in Yanbu and the traffic rate for loading empty containers at Jeddah Islamic Port is also being hailed as a positive development. Additionally, the ports sector is benefiting from increased private sector participation, which went up from 30% to 53% under the new plans.
These steps are not only boosting the Kingdom's freight logistics – they are also reducing timelines for cargo transport while simultaneously opening new territories within Saudi for trade and transportation.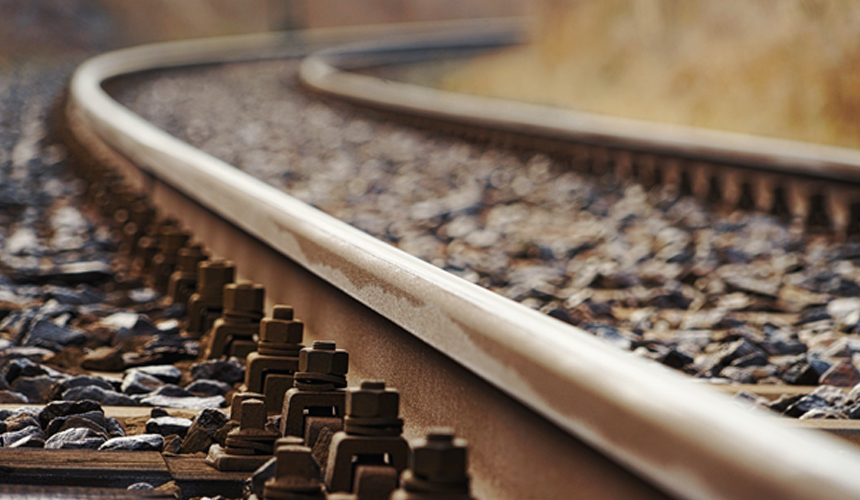 Railway tracks and road expansions
One of the key achievements in the railway sector was the integration and privatization of national railway operations. In 2017, the Kingdom announced the launch of the North Network passenger service, which includes 15 railway stations. A new mineral railway line has also been introduced to not only replace hundreds of thousands of truck trips but also to reduce the carbon footprint created by the transport of materials. To improve the country's freight logistics, the Saudi Land Bridge project, covering 1000km, is facilitating the cross-country movement of goods.
Similarly, the Kingdom has successfully rolled out around 57 road projects that span 1700 km. An investment of USD 1.1 billion is being directed towards the maintenance and operation of the country's road projects. A further investment of USD 1.3 billion has been allocated through 88 contracts for the development of new routes. The Kingdom also recently inaugurated the Raqa'i Land Port, which is situated at the Saudi-Kuwaiti border.
Role of the Saudi Logistiat platform
Under the Saudi Logistiat initiative, the Kingdom has launched logistics platforms across the country that can help operators carry out various logistics and distribution activities. Saudi Logistiat expects to launch 60 logistics platforms. Two such platforms, the Integrated Logistics Bonded Zone (ILBZ) at Riyadh Airport and Al Khomra, have already been established. Through these logistics platforms, the initiative can facilitate freight forwarders, 3PLs, custom brokers, retailers, wholesalers, manufacturers, couriers, trucking companies, as well as other stakeholders in carrying out tasks more easily and in a more coordinated fashion.
To find out how these developments across Saudi's logistics sector can impact your organization or to help you streamline your supply chains, get in touch with us.
The Kingdom recently launched the Saudi Logistics Academy to equip the Kingdom's youth with the technical knowledge and skills needed to pursue a career in the logistics sector. It's another important step to further transform the country's logistics sector and establish the Kingdom as a global logistics hub.
Saudi Logistics Academy has stepped into multiple local and international partnerships to help students participate in a range of specialized training programs. What's more, this initiative has also led to more job creation in the Kingdom, and as many as 350 Saudis of both genders will be employed under the agreements with the private sector.
According to Rumaih bin Mohammed Al-Rumaih, the chairman of the board of directors of the Saudi Logistics Academy's launch and of the Public Transport Authority, (at the time of writing) students will be able to take these programs during the upcoming semester. He went on to say that the academy not only supports Vision 2030 goals, but will also boost the Kingdom's logistics performance.
The seven sectors that the Saudi Logistics Academy is targeting include air transport, warehouse management, e-commerce, land transport, shipping and export, international trade, maritime and ports transport, and postal logistics services.
Saudi students have the option to opt for long training programs, which span three semesters, or take part in specialized executive programs, international specialized professional certificate programs, or remote training programs and short courses. The academy will announce the registration for these programs and courses on sla.edu.sa.
New Logistics Body
Saudi Arabia's cabinet has also approved the creation of a new logistics body, which will be established within the Ministry of Transport. The decision was taken during a virtual session chaired by King Salman, king of Saudi Arabia. Under Vision 2030, a new transport and logistics strategy was unveiled earlier this year. It aims to establish Saudi Arabia as the leading transportation and logistics hub in the Middle East and connect continents, including Africa, Asia, and Europe.
By 2030, the Kingdom will double its annual air cargo capacity to 4.5 million tons. Rail tracks will also be increased and the ports of the country are being linked to the Red Sea. The Kingdom has already launched five new shipping lines for regional markets, the Indian subcontinent, and North Europe.
The plan also includes establishing a new airline and airport in Saudi Arabia to increase the number of destinations from 39 to 250 and become the fifth largest airline in the world. The existing airline, Saudia, will transport pilgrims to Mecca and Medina, and the new airline will be used for other travelers, including businessmen and tourists. With these steps, the Kingdom aims to secure a top ten ranking on the global Logistics Performance Index.
Another objective of Vision 2030 is to diversify Saudi Arabia's economy and increase non-oil revenues. The new strategy is expected to boost the contribution of the transport and logistics sector to the GDP from six to ten percent, which means SAR 45 billion ($12 billion) annually. The Saudi Crown Prince has announced plans to make an investment of 550 billion riyals ($147 billion) in the sector, which will play a key role in the transformation of the Kingdom.
With the recently launched national strategy for transport and logistics, Crown Prince Mohammed bin Salman aims to transform Saudi Arabia into a transportation and logistics hub that will connect continents. Several steps are being taken as part of the efforts to make Saudi the foremost destination in the region. Here are some of the key announcements about the new transport and logistics plan.
Launching a new airline
The Kingdom already has a national carrier called Saudia, but under the new strategy, another airline will be launched and expanded to service more routes and countries. The plan also includes the construction of a new airport in Riyadh. While Qatar and the UAE have the first-mover advantage and competing with them is likely to be challenging, efforts are being made to make the new airline a formidable regional operator. When it comes to the number of countries an airline is serving, Emirates, Qatar Airways, and Turkish Airlines are ranked among the top ten globally. Under the new transport and logistics strategy, the Kingdom aims to make its airlines the world's fifth largest by the number of countries served.
Currently, the Kingdom's aviation flagship, Saudia, flies to 39 destinations, but the goal is to reach over 250 destinations across the globe. The new airline will serve tourists as well as people traveling for business, whereas Saudia will be used by those who are making a pilgrimage to Mecca and Medina.
Increasing non-oil revenue
A multipronged approach will be used to boost the sector's contribution to GDP from 6% to 10%. The transport and logistics sector is expected to contribute SAR 45 billion ($12 billion) to non-oil revenues annually by the time Vision 2030 concludes.
Top logistics destination in the region
Currently the UAE is the main transport and logistics hub of the Middle East. Besides Emirates, one of the top-ranking airlines in the world, the country's transport and logistics sector is also supported by DP World, which caters to 10% of the world's total container traffic and has terminals and ports in over 80 countries. Saudi's Crown prince plans to improve the Kingdom's ranking on the Logistics Performance Index from 55 to the top ten. To achieve this ambitious plan, the capacity of the air cargo sector will be doubled to 4.5 million tons of freight per year. Other targets include increasing rail networks and making sure that the Kingdom's Arabian Sea ports are linked to the rail lines connecting to the Red Sea.
Boosting employment
Creating more jobs in the logistics and transport sector is one of the main aims of Vision 2030, which predicts the Kingdom is create 150,000 new jobs annually. Already, there has been a drop in unemployment from 12.6% in the last quarter of 2020 to 11.7% in the first quarter of 2021, the lowest figure in almost five years.
Next step on the Vision 2030 ladder
Under Vision 2030, the Kingdom will undergo a transformation in terms of economic diversification, job creation, and repositioning both regionally and internationally. As part of this plan, a comprehensive transport and logistics strategy has been rolled out to make the Kingdom the region's hub operating at the crossroads between Europe, Africa, and Asia. Plans are also underway to  increase the sector's contribution to the GDP from 6% to 10% by 2030.
In a move to mobilize the Kingdoms private sector and negate over-reliance on oil export, Crown Prince Mohammed Bin Salman has committed to a USD $1.3 trillion (SAR5 trillion) investment drive. The huge pledge has been made with the intent to significantly increase the private sector's GDP contribution by 2030.
Due to its significant population, prominent hydrocarbons industry and progressively diverse non-oil sector, the Kingdom of Saudi Arabia is one of the world's wealthiest nations. IMF figures show the Kingdom's GDP to be larger than that of advanced economies such as Sweden, Norway, and Austria, as well as African giants Egypt and Nigeria.
In a televised announcement, the Crowne Prince described the role of private sector investment as part of a massive SAR 12 trillion plan to jump-start a post-oil era and solidify diversification efforts.
The SAR 12 trillion will include approximately 3 trillion riyals from the country's sovereign wealth fund and 4 trillion riyals as part of a new Saudi investment strategy.
"What we're trying to create is growth in Saudi Arabia: growth in GDP, more jobs in Saudi Arabia, more income to the Saudi government, and a better life for Saudis," Prince Mohammed Bin Salman said in March during a briefing with journalists in Riyadh.
"The new Shareek (Partner) program will help the private sector create hundreds of thousands of new jobs and will boost the contribution of the private sector to GDP by up to 65% by the end of the decade," the Prince said.
Twenty-four firms including Saudi Basic Industries Corp., Almarai Co., Saudi Telecom Co., and National Shipping Co. have agreed to join the plan, contributing SAR 5 trillion (USD$1.33 trillion) of domestic capital spending over the next 10 years.
Previous reports have noted Saudi Aramco's intention to sell more shares as part of plans to bolster the nation's sovereign wealth fund – the Public Investment Fund (PIF) being the main vehicle for boosting Saudi investments both at home and abroad.
The Crowne Prince described how the PIF is working with other sovereign wealth funds in the region on a fund called 'Invest In Saudi' that would be sized at between SAR 500 billion to SAR 1 trillion.
Within the GCC, Saudi Arabia is home to the largest stake of private wealth and accounts for approximately 44% of regional capital with additional deployments of wealth in overseas markets.
The Saudi PIF is similarly backing domestic mega-projects including the flagship Red Sea Project, the multi-billion dollar Neom economic zone, and the entertainment hub at Qiddya.
Strong Credentials
True to national aspirations, Vision 2030 stresses the value of building a vibrant and prosperous private sector, highlighting it as one of the Kingdom's national priorities.
Given the importance it represents, further efforts at diversification are likely as the Kingdom looks ahead to a greener, sustainable future as an influential G20 major economy.
Saudi Arabia has made no secret of the fact that attracting greater foreign investment is a crucial part of its Vision 2030 plan.
In the past decade, the Saudi government has spent $30 billion to build six economic cities across the Kingdom, with the objective to enhance the competitiveness of the Saudi economy, attract foreign investment, and create opportunities and jobs for young Saudis.
In order to double down on these efforts and reduce Saudi's reliance on its energy sector, the Kingdom launched a new logistics zone open to private investors in the Red Sea port city of Jeddah.
Mawani, the Kingdom's Port Authority said the al Khomra zone would offer opportunities to investors on a lease basis and would support activities around freight distribution, shipping, and the transport of goods.
The zone spans over 2.3 million square meters and is strategically located on the Red Sea coast, not far from Jeddah Islamic Port. As the largest logistics zone in the country, Minister of Transport Nabeel al-Amudi is confident that this development will create 10,000 direct jobs and firmly cement Jeddah's position as a truly global logistics hub linking the Middle East, Africa, and Europe.
The development of the al Khomra zone is part of the broader National Industrial Development and Logistics Program (NIDLP), which aims to create 1.6 million jobs and attract investments worth 1.6 trillion riyals ($427 billion) by 2030. Saudi Arabia intends to have the private sector operate much of its transport infrastructure, including air and seaports, with the government maintaining its role as regulator.
The development of the Al-Khomra zone, as well as the expansion of multiple air-freight stations, signifies the intent to improve domestic infrastructure and enhance Saudi Arabia's capacity for export. Additional projects, including the Saudi Railways Expansion Programme, would see easy access for Riyadh to the Red Sea Coast.
With more than 12% of global maritime trade passing along its western seaboard, Saudi Arabia aims to fully leverage its strategic location to its advantage, potentially making al Khomra an important hub on the Silk Road maritime trade route launched under the Belt and Road Initiative (BRI).
Benefits of using a 3PL and 4PL provider during a downturn
SUMMARY
It goes without saying that the COVID-19 pandemic has been one of the biggest disruptors to businesses around the world. As with any organizational challenge, there are problems as well as potential opportunities that can help companies such as yours move to the next level. How you and your business react right now can be the difference between success and failure.
Many businesses have suffered for the most part of the year. Demand for products fell and supply chains were severely disrupted amidst surging coronavirus cases. As economies open up and organizations recover, one thing has become clear: businesses need more flexible and agile supply chains that can quickly adapt and scale according to individual and geographical needs.
It is no secret that organizations like yours are being challenged and have to make hard decisions. These decisions must ensure not only the safety of your employees, suppliers, logistics providers, and ultimately customers but also the survival of your supply chains and business. If there was ever a case for lowering costs and increasing productivity, it is now.
This post highlights how outsourcing logistics and warehousing to 3PL and 4PL providers may be a smart move – especially during a downturn.
INDEX
5 REASONS WHY THE RIGHT LOGISTICS PROVIDER CAN SAVE YOU MONEY
Benefits of using a 3PL and 4PL provider during a downturn
Logistics and distribution operations deserve more attention from businesses because they account for a significant share of overall supply chain costs. Also, an optimized logistics function can greatly improve the customer's experience. The ability to deliver products customers want, when they want them, and in a cost-effective way has the power to move logistics from being an expensive overhead to becoming a significant competitive differentiator.
If your supply chain has faced disruptions from the coronavirus pandemic, now may be a good time to reevaluate your logistics goals. Partnering with a 3PL and 4PL can help you achieve better logistics operations within your business model. By focusing on your internal processes and personnel, and outsourcing logistics and warehousing, you can cut costs whilst improving performance.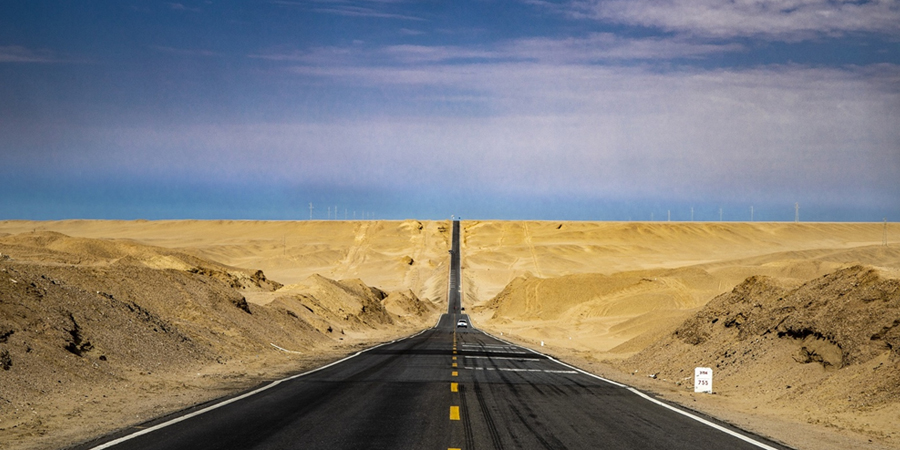 SUPPLY CHAIN CHALLENGES
Without a doubt, the pandemic has left global supply chains reeling.  According to the World Bank[1], China accounted for one-third of global trade in 2018. With extended factory shutdowns and delays in production, companies doing business with China can now expect a significant increase in costs. It becomes imperative then, that businesses think smartly about internal and external functions.
Before you develop a strategy for smarter supply chains, here are some questions you need to ask yourself:
Have your supply chains been affected by factory closings?
What are your fixed, variable and intrinsic costs?
What are your operational costs?
How has the coronavirus outbreak affected your corporate sales and profits?
Do you need to create more flexible supply chains so that you are no longer locked into single sourcing?
Below we highlight some advantages of using a 3PL and 4PL provider during a downturn.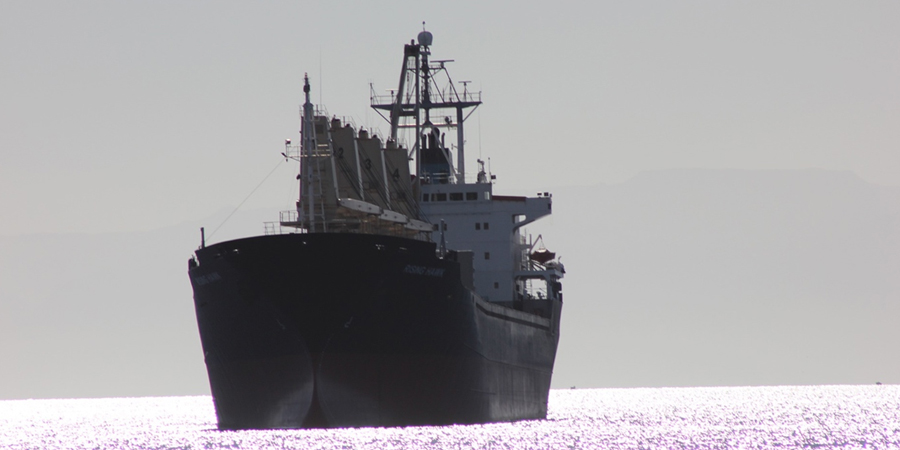 WHAT DO 3PL COMPANIES DO?
Third-party logistics (3PL) companies take care of outsourced transportation and logistics operations for a client company – i.e., you. The client company always maintains control. 3PL companies differ in terms of the level and variety of services that they offer, where the degree of outsourcing can vary depending on your needs.
Many 3PLs are asset-based, which means they directly manage some or all of the resources used to perform the services.
Using 3PL companies is one way that businesses can tap into external expertise in the warehousing and transportation industry. By doing this at different stages of the supply chain, you are able to manage your strengths in-house and outsource support functions.
Some of the things 3PL companies generally manage include:
Transportation
Distribution
Fulfillment services
Warehousing/inventory management
WHAT DO 4PL COMPANIES DO?
Fourth-party logistics (4PL) companies differ from 3PLs in how they provide the management of their services. When working with a 4PL provider, you don't retain as much oversight over the outsourced operations. A 4PL company, therefore, has comprehensive access to your business operations and inner workings.
Your entire supply chain can be managed by the 4PL. They take care of logistics, as well as oversee and manage some internal areas of your enterprise. Professional and established 4PL companies also offer strategic consulting and advice that could be beneficial to you and your company.
REASONS WHY THE RIGHT LOGISTICS PROVIDER CAN SAVE YOU MONEY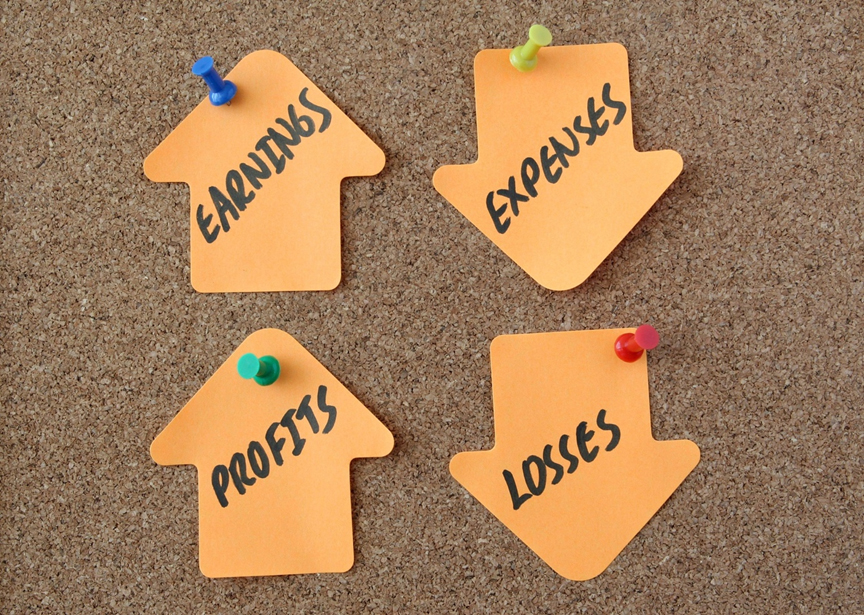 A wider resource network: 3PL and 4PL providers have assets and connections that can provide multiple advantages over in-house supply chains. Reaching across their network during each step in the supply chain, they can execute logistics in a more efficient and cost-effective way.
As both 3PLs and 4PLs can leverage relationships and volume discounts, they benefit from lower overheads and faster service. This cost advantage passes on to you and helps lower your costs.
Saves time: Outsourcing logistics saves a wealth of time and money for your company. Using a 3PL or 4PL provider eliminates the need to invest in warehouse space, technology, transportation, and staff to execute the logistics process. Outsourced logistics providers also save you costly mistakes and allow your business to build a global logistical network with lower risk and higher return.
Additionally, 3PLs save you the time needed to carry out your supply chain processes by taking them over. You don't have to worry about the paperwork, billing, audits, training, staffing, and optimization needed to get your goods where they need to go.
Owing to regular strategic reviews of global sourcing strategies and synergies, your shipping processes benefit from your logistics provider's best routes and practices. In fact, 91% of shippers report that the partnership with their 3PL provider has been successful.
Improved customer experience: Outsourced logistics allow for direct savings through freight sourcing, consolidated transport spend, and "back haul" opportunities. In industry reviews, 89% of businesses say that 3PLs have contributed to improving service to customers.
Access to updated technologies: 3PL and 4PL providers are knowledgeable of industry best practices and stay up-to-date with the latest technology and logistics processes. 3PL software is capable of advanced reporting, inventory management, and provides visibility to monitor the entire process.
Scalability and flexibility: A benefit of using a 3PL provider is the ability to scale space, labor, and transportation according to inventory needs. Using a 3PL provider also allows your business to grow into new regions without barriers. Furthermore, as you grow, a 3PL provider can help you scale as they have the resources to seamlessly support growth into new markets.
Continuous optimization: 3PL and 4PL providers have the resources at hand to make adjustments and improvements to each link in the supply chain. They use technologies to ensure that the proper amount of goods arrive when and where you need them.
Simultaneously, management software analyzes and monitors practices to eliminate inefficiencies, further streamlining the supply chain. Outsourcing logistics services ensures continuous improvements to your logistics process.
BENEFITS OF USING A 3PL AND 4PL PROVIDER DURING A DOWNTURN
As businesses reopen and regional economies pick up, no matter how much effort and ingenuity you put into streamlining sales and operations planning, forecasting, inventory management, and logistics, there are still many pitfalls that remain in the outbound supply chain – from packaging to final delivery.
Under these circumstances, optimizing outbound logistics becomes even more important. Inefficient or unreliable warehouse operations and transportation cost more than money. Delivery delays can do quick and lasting damage to a company's reputation with customers.
Post-pandemic, companies like yours are making improvements to manufacturing, service, and maintenance operations through lean techniques: eliminating waste, and adding flexibility and variability to reduce costs. Yet few are applying the same reevaluation techniques to warehouse operations or transportation.
These operations can represent huge logistics costs and could be the weight pulling your business down. Companies that opt to outsource logistics and warehousing during a downturn save money in warehouse operations, enjoy more flexibility and much better service, without having to make a significant capital investment.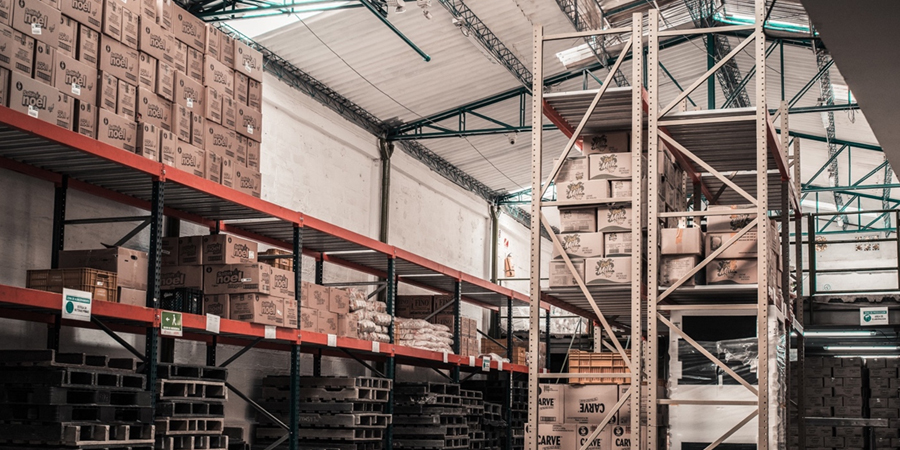 Warehousing Advantages of 3PLs and 4PLs
Capacities: Logistics functions are built on optimizing warehouse operations. There is no one "standard" approach. A multiclient facility has vastly different capacities compared to a small-volume operation. You can store and stock as needed with your 3PL, cutting costs further when finances are tight.
Optimization: A business that is managing its own warehousing is often stretched between capabilities and strengths. It can be difficult to identify best practices or apply them across a variety of settings. Logistics businesses have developed comprehensive approaches to performance measurement across all types of inventory and warehousing to calculate maximum optimization.
Performance issues: Businesses managing warehousing internally are often reliant on outdated technologies, and face structural inadequacies as well as staffing issues. In tough business circumstances, your staff may also be suffering from low morale and lackluster performance.
Combined, these factors can place you at a disadvantage when handling goods. The cumulative effect of even a few sub-optimal processes and the lack of a lean mindset can set companies like yours behind. Studies have found that even a few sub-optimal processes could be reducing your warehouse efficiency by 50%. It makes sense, therefore, to outsource to specialists and maximize productivity.
Smarter processes: 3PLs and 4PLs streamline efficiencies. Optimized layouts (e.g., storage to picking distance, picking a layout, etc.), and more efficient processes, (e.g., less time-consuming labeling, counting, checking, and movement of items) save your business time and energy, enabling you to meet customer demands faster. If you are mapping a road to recovery, every client's business is important.
Latest technologies: One of the biggest advantages of outsourced warehousing is the way these facilities improve performance through a technology-heavy approach. Automated storage areas, sorting technology, or classical transaction-based ERP systems can greatly increase your flexibility – particularly the kind of short-notice flexibility most businesses are facing right now whilst still reacting to the pandemic.
Transportation Advantages of 3PLs and 4PLs
Whilst businesses think they may be able to save money by managing transportation in-house, they may want to think again.
Transportation systems require complex coordination, especially right now when many routes remain closed or subject to stringent inspections. Logistics companies have large variabilities in their transport operations, with different contact points across the supply chain demanding different service levels.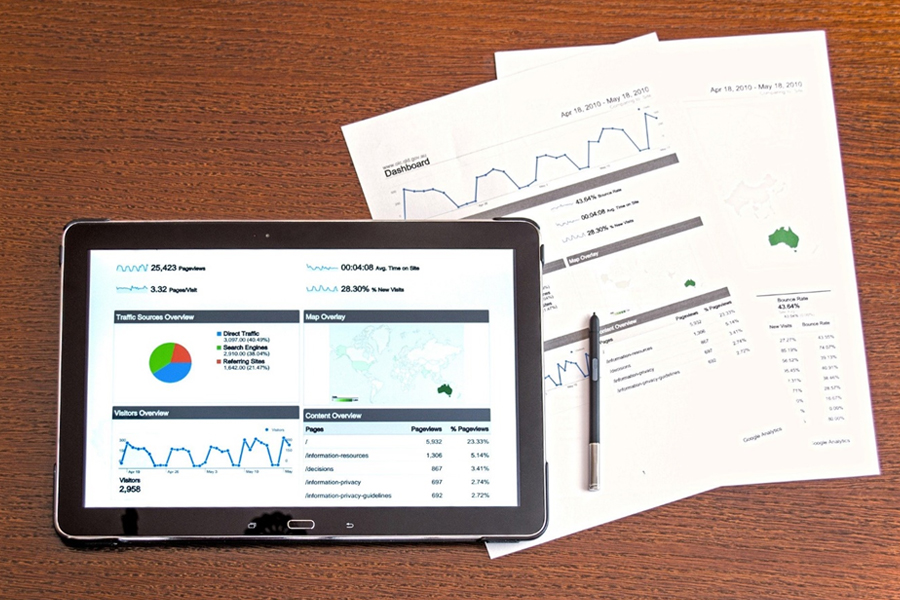 Route optimization through data analysis: Logistics companies are strategically placed to optimize transportation by analyzing historical transport data. They collect information and study each delivery (e.g., shipment types, sizes, modes of transport, provider, customer, region, type of service, and cost) to understand the real drivers of transportation. This helps them freight goods through multiple options, providing a level of flexibility that benefits companies still reacting to sluggish markets.
Specialized shipping options: 3PLs and 4PL logistics providers have large fleets that can cater to temperature-controlled shipments, special delivery services, and specific shipment sizes. It pays to keep in mind that express can cost two to five times more than conventional 24-hour delivery.
Additionally, small shipments weighing less than 5 kg can cost your business up to six times as much per kilogram as larger shipments. Consolidating deliveries into larger shipments that benefit from economies of scale through outsourcing offers a multitude of savings.
Opportunities for action: Owing to a lesser demand in the market right now, you are in a more powerful position to negotiate with freight contracts to minimize charges. You can challenge rates and improve contract terms and conditions to get the best deals.
Reduced costs: Another advantage of partnering with a logistics company is that you can minimize paid overcharges as your logistics partner can take care of transportation planning and scheduling. Freight tariffs offered by 3PLs and 4PLs are lower on average, and you benefit from your freight forwarder's cost of operation, fixed costs, and profits.
Improved customer experience: By changing the way you transport along your supply chain, you pass on a cost-benefit to your customers. This is reflected in reduced product costs, improved asset utilization, and expanded delivery options. Happy customers build brand loyalty, which in turn works towards increased profits and success.
KEY TAKEAWAYS
The pandemic has affected all industries, including logistics and warehousing. There has been a reduction in shipping rates as freight volumes decreased over the last few months. Though infection rates are dropping in some countries, people are still being cautious. Realistically, both international and domestic freight sectors will continue to be impacted by the coronavirus as countries struggle with cases.
Whilst rates will continue to fluctuate, now is an excellent time for businesses to outsource, negotiate and restructure logistics prices to get the best deals. Taking advantage of any opportunity to reduce corporate shipping expenses has a profound impact on corporate bottom lines.
To find out how 3PLs and 4PLs can provide logistics and warehousing solutions that can help your business grow, get in touch with SBT here.
2020 proved to be anything but business as usual. It was a year that saw unprecedented challenges as GCC states adapted to the fallout of the global pandemic. Within the Kingdom, the results of decisive measures taken early on in the crisis are starting to show. Green shoots of recovery are beginning to emerge, with confidence in Saudi Arabian businesses rising to levels not seen since January 2020.
With improvements in output and orders, businesses can take some comfort in the turnaround. After a difficult year brought about by the spread of COVID-19, employment figures have also made a welcome return to growth, reassuring policy-makers that the economy is heading in the right direction.
PMI Reading.
Bolstered by output and new business growth, Saudi Arabia's PMI Purchasing Managers' Index saw a consistent monthly rise throughout the last quarter of 2020. With anything in the index over 50 points signifying a positive trend, the index has registered above the 50.0 no-change mark for three months in a row, highlighting a sustained economic recovery and a strong end to the year for the non-oil private sector.
Continued public spending coupled with an improving health situation could nudge growth higher, with index points expected to climb in 2021.
Getting back to work.
Encouraged by the easing of lockdown measures, in addition to the arrival of the vaccine, some businesses have spoken of concerted efforts to raise inventories and increase private sector investment in anticipation of a quickened uptick in 2021.
Government-led stimulus and relief efforts have seen encouraging results, notably with a rise in employment and acute demand growth. Recent Labour Reform initiatives strive to further develop local job markets and create a pool of highly skilled talent.
At the virtual G20 Summit, King Salman bin Abdulaziz Al Saud sought to stress the importance of job protection and support for labor markets throughout the COVID-19 crisis and beyond. Hosted from Riyadh, participating leaders and invited guests were presented with the theme of Realizing Opportunities of the 21st Century for All.
Building on Vision 2030's blueprint to launch new growth sectors, Saudi Arabia is expected to see increased global investment across a significantly broader economic base. The next generation of Saudi youth will be offered the opportunities and equipped with the skills to help them realize their individual potential.
Businesses around the world will be hoping that 2021 will see a year of beneficial transformation and rapid recovery. Engineering a significant rebound will require much more than a vaccine. However, the bold steps taken by policymakers within the Kingdom are sure to set the Saudi economy on the right path and in good shape for achieving its 2030 Vision.
International shipping, in simple terms, refers to the transfer of goods across borders via either land, air, or water.
The birth of the modern international shipping and logistics industry can be traced back to the industrial revolution at the turn of the 19th century. The development of the steam engine and the switch to mechanical production methods led to unprecedented growth in global production, increased incomes, higher consumption, and paved the way for globalization.
We now find ourselves in an age of consumerism, where no one country has all the resources and raw materials it needs to match growing domestic demand. Some countries,  find themselves with an abundance of resources and not enough demand for them. This gap forms the foundation of global trade and gives rise to the demand for international shipping of goods.
Additionally, many businesses in countries all over the world have now expanded to serve international markets and need to transport their goods overseas, at times to multiple destinations, to meet their international demand.
Over time, countries have come to rely heavily on their imports and exports for continued economic development and prosperity. Likewise, success for businesses operating in multiple markets is predicated on their ability to efficiently send and receive goods from one country to another. The international shipping and logistics industry is, therefore, the backbone of the global economy.
The international shipping process
A business that is looking to send its goods overseas, either on its own or through an international shipping company, should have an understanding of how the international shipping process works. Unlike domestic shipping, which merely concerns the transport of goods from a source location to a destination, both of which are within the same country, international shipping is much more complex. It involves several stakeholders including the businesses that own the goods, international shipping companies, customs authorities, the final consumer, etc.
There are also several stages that goods have to pass through to reach the intended customer. Let's take a closer look at these stages.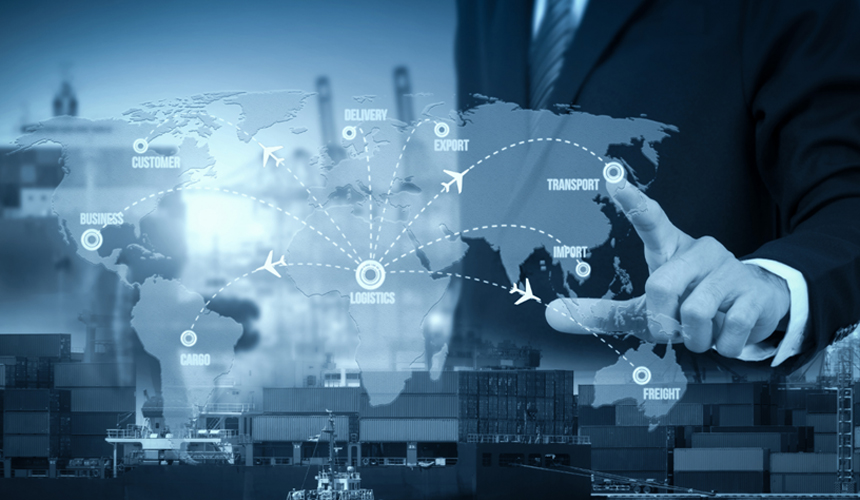 Export haulage
The first step in international shipping is export haulage which refers to the transfer of goods from the premises of the consignor to that of the forwarder. In the case of less-than-container-load (LCL) shipments, the goods first move to a warehouse or handling facility belonging to the freight forwarder/international shipping company where they are packaged in a consignment consisting of various goods from multiple shippers. It is then transported to the port storage facility. On the other hand, full-container-load (FCL) shipments are directly moved from the location of the shipper to the port facility or warehouse of the forwarder.
Export customs clearance shipping
The next step is where custom authorities of the origin country come into the picture. Cargo shipments that are on their way out of a country have to first pass custom checks, meet export regulations, and receive clearance before they can be shipped out. International shipping companies and freight forwarders with a customs license are responsible for declaring all the goods being shipped, compiling all the relevant documents, and submitting them in time to the authorities. This process is a must and cannot be completed by companies that don't have a license.
Businesses, therefore, either have to outsource their shipping to an international shipping company or hire a customs house broker. A customs house broker is a customs license-bearing entity that assists businesses and freight forwarders with the customs clearance process.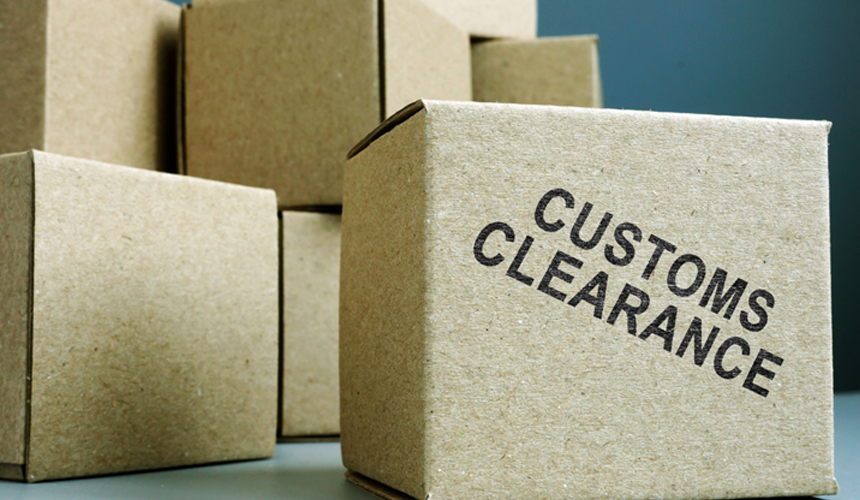 Origin handling
In between receiving clearance from customs authorities and the cargo shipment leaving the country of origin, the international shipping company in charge of the consignment is responsible for checking the goods. The international shipping company needs to ensure the safety of the goods, tracking their movement to the port, packing the cargo into containers, and finally loading the containers in a truck, marine vessel, or airplane–depending on the method of transportation is being used.
While it is the forwarder that takes care of origin handling, the costs are not necessarily borne by the shipper. In case of a Free on Board (FOB) shipping point contract, the consignee pays for the costs of origin handling and in case of a FOB destination contract, the shipper takes care of all the costs until the cargo is delivered to the destination port or location of the consignee.
International transportation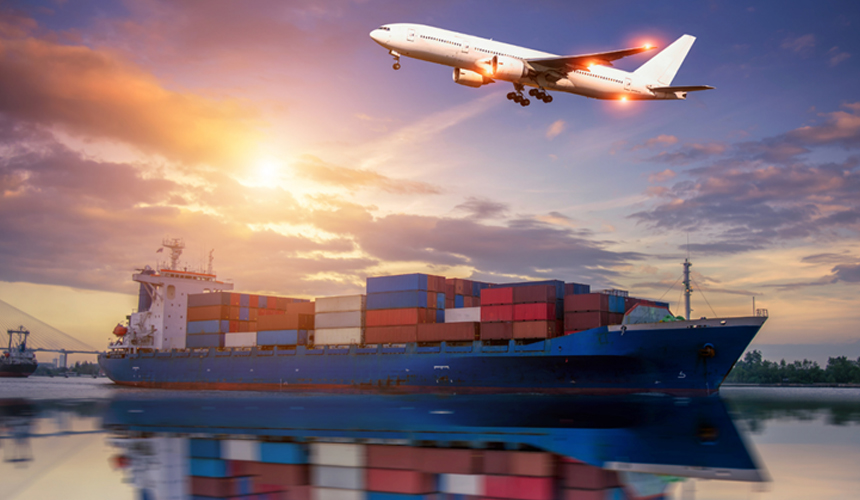 After successfully clearing customs and origin handling, the goods are sent on their way to the destination country. Depending on the size and quantity of the freight and the delivery time promised to the customer, a business can choose to ship their goods either via air, sea, or road. The cost of transportation is passed on either to the shipper or the consignee.
Import customs clearance
A shipment also needs import customs clearance by the customs authorities of the destination country. The process of declaring the goods, submitting relevant documents, and receiving clearance are once again undertaken by the international shipping company that either has its own customs license or hires a customs broker/agent.
The process of getting import customs clearance can be initiated before the goods leave for the destination country. In any case,    the goods cannot leave the port facility until the clearance is received.
Destination handling company
Similar to origin handling, destination handling is taken care of by the international freight forwarding company. Before the goods can be released to the consignee, they need to be unloaded, checked, moved to the warehouse or storage facility of the forwarder, and then loaded onto delivery trucks, all while ensuring the safety of the cargo.
Import haulage company
This is the last leg of the international shipping process and concerns the delivery of goods from the warehouse of the international shipping company to the address of the consignee. Some international shipping companies provide import haulage services themselves while others choose to outsource to an agent/external delivery service.
Selecting an international transportation method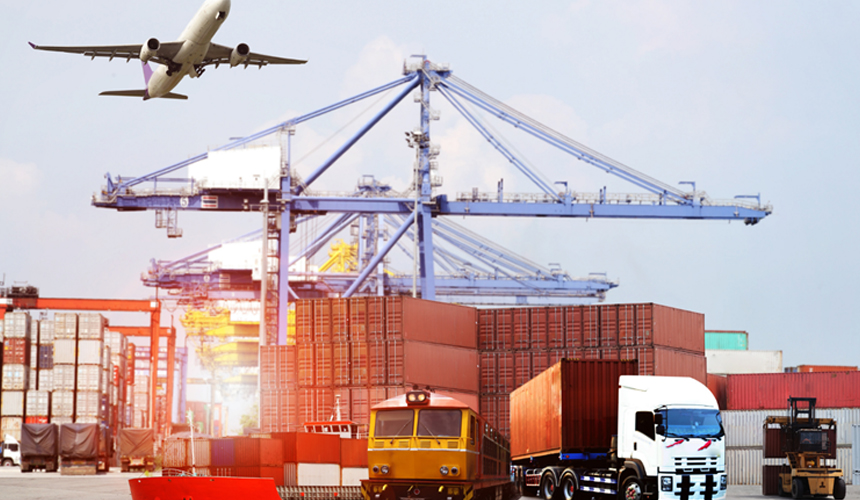 As highlighted above, the actual transportation of goods between the origin and the destination countries can be conducted via air, sea, or land. Each comes with its transportation process and is suitable for different kinds of shipments.
Airfreight: Another term for air cargo, air freight refers to the transportation of goods through air carriers. Almost every airline in the world today operates a cargo division that focuses on handling and managing air cargo shipments.
There are several benefits to shipping through air freight. It is the fastest mode of shipping and has a global reach, meaning you can ship your goods anywhere in the world within hours. The chances of damage are minimum, and, in most cases, you can  track your shipments in real-time. These advantages make air freight the preferred mode of international shipping for perishable goods and items that need to be delivered within a short period.
However, there are certain drawbacks to shipping by air. Air transport is much more expensive than moving goods via sea and land. It is also not possible to send big, heavy shipments via air. Airplanes have limited capacity and can only bear a certain amount of weight. Transportation of heavy machinery, raw materials, automobiles, etc., is therefore mostly done via sea or road.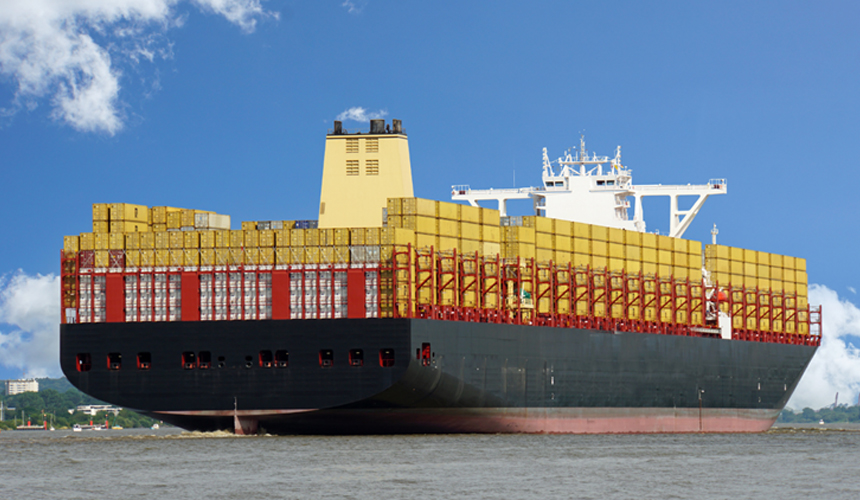 Sea freight refers to the transportation of goods on marine vessels and container ships. It has been reported that around 80% of global trade is done through maritime shipping, making it the most popular of the three modes of international shipping.
The importance of sea freight in turning the wheels of global economic activity was recently put on display when the Ever Given, one of the largest container ships in the world, blocked the Suez Canal for six days. It led to a loss of billions of dollars each day, caused oil prices to rocket, and disrupted global supply chains, leaving the international shipping industry in mayhem.
It is easy to see why sea freight is the preferred mode of transportation as it is by far the cheapest option out of the three. Marine shipping vessels are not as limited by space as their road and air counterparts and are capable of transporting bulky and large cargo shipments. Compared to aircraft and trucks, shipping vessels are also more eco-friendly since they don't use as much petroleum and leave a smaller carbon trail. If your business is environmentally conscious, you may want to opt for maritime shipping.
However, if you are on a strict schedule, you may want to avoid shipping by sea. Container ships are much slower and have to cover long distances. Additionally, sea freight is more likely to encounter delays on part of the complex underlying procedure of getting ships loaded, checked, and ready for departure before every journey.
Land freight: The transportation of goods via trucks or railways is known as land freight and is mostly used for short-distance cargo transportation. Land freight comes with its fair share of advantages. It's cheaper than air freight, quicker than sea freight, and can be used to transport to less accessible areas. It is also a more flexible mode of shipment and services more routes.
Conversely, land freight is not suitable for transportation over longer distances. Unless land routes between the origin and destination countries are available and well-developed, long-haul road freight is avoided. It is also more susceptible to delays caused by vehicle accidents and breakdowns.
Outsourcing your international shipping needs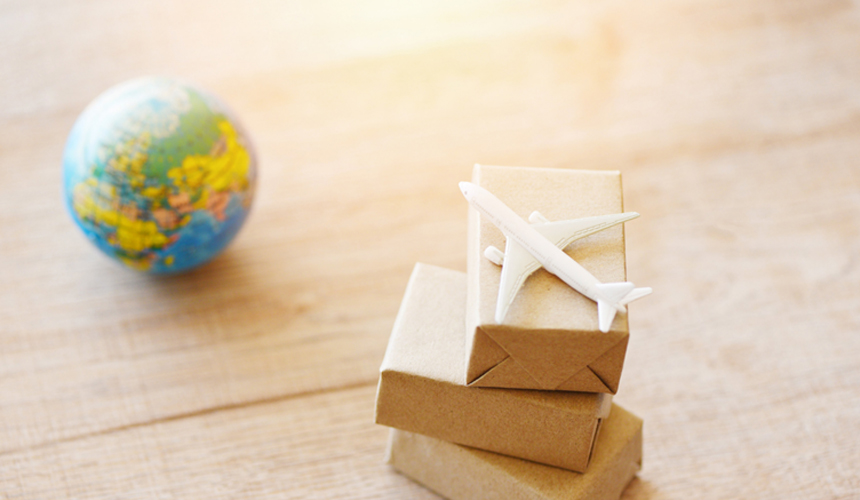 Regardless of the transportation method you choose, there is a considerable amount of work that goes into ensuring the successful international shipping of goods. If it wants to make timely deliveries to its customers, a business must carry out each step in the international shipping process outlined in this article efficiently, and doing so can end up taking a significant amount of time that most business owners can't afford to spare. A business looking for success in an international market needs to focus on its core competencies—the territory,  ensuring product quality, and providing premium customer service, etc., rather than worrying about the transportation of its goods.
Most businesses, therefore, choose to outsource their international shipping operations to international shipping companies that specialize in different or, in some cases, all aspects of the shipping process. International shipping companies are the bridge between the shipper and the entire shipping industry.
Here are the top three benefits your business can accrue by hiring an international company:
Time and cost efficiency: Handling international shipping is a cumbersome process that involves dealing with various stakeholders and taking care of several things including warehousing, loading/off-loading, customs clearance, packaging, etc. This takes time and if not done with the utmost efficiency, can also end up costing businesses a lot more than they bargained for. Outsourcing the entire process to an international shipping company ends up saving a lot of time and energy.
These companies specialize in handling the shipping needs of businesses, know the ins and outs of the industry, have a wide industry network at their disposal, and are focused on improving the efficiency of international shipping. This puts them in a unique position to negotiate the best prices with transport operators, storage providers, delivery service providers, etc. This ensures cost-efficiency which the business can pass on to their customers and position themselves to gain higher market shares.
Reduced risk of disruptions: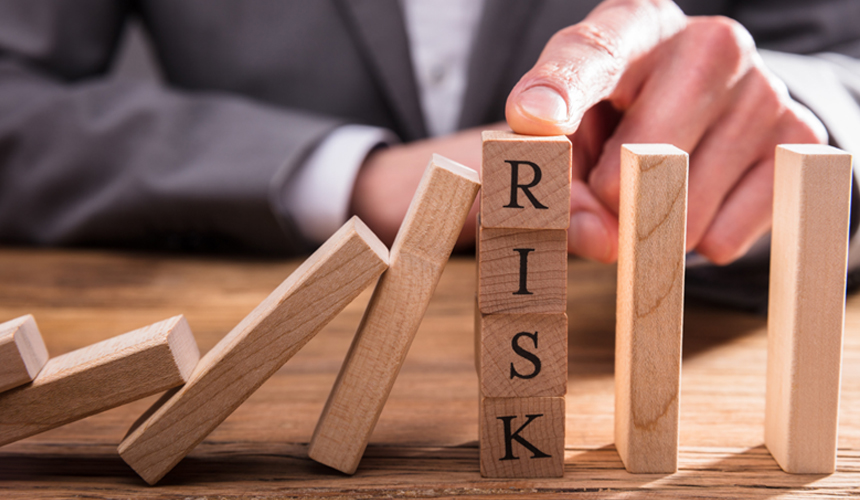 If there's one thing that a consumer despises more than anything, it's late deliveries. Businesses, therefore, strive to deliver on time. However, disruptions are bound to occur in international shipping, especially if customs regulations are not carefully followed.
A good international shipping company makes it a priority to follow and stay up to date on different customs laws of different countries. This allows them to go through the customs clearance stages quickly and smoothly. They are also better equipped and more experienced in dealing with disruptions that may occur at any stage of the process.
A one-stop-shop: International shipping companies often provide an all-encompassing solution to a business's international shipping They connect you with airlines, shipping liners, trucking companies, and customs brokers/agents. They also often provide a wide array of services including packaging, warehousing, and, in some cases, even delivery services. As a result, businesses are provided with a hassle-free international shipping experience.,.
Choosing The Right International Shipping Company For Your Business
The international shipping and logistics industry is massive and there are many companies you can choose from. The kind of international shipping company you employ will eventually depend on the size, scale, and specifics of your organization and product. This means that you first need to define your needs and requirements – the types of services you would like to have, the modes of transportation you want, and the average volume of shipments you expect. This information is crucial in helping you decide on a third-party logistics provider(3PL) and the forwarder's ability to judge if they can do the job for you.
Listed below is a checklist of criteria you need to keep in mind when choosing the right int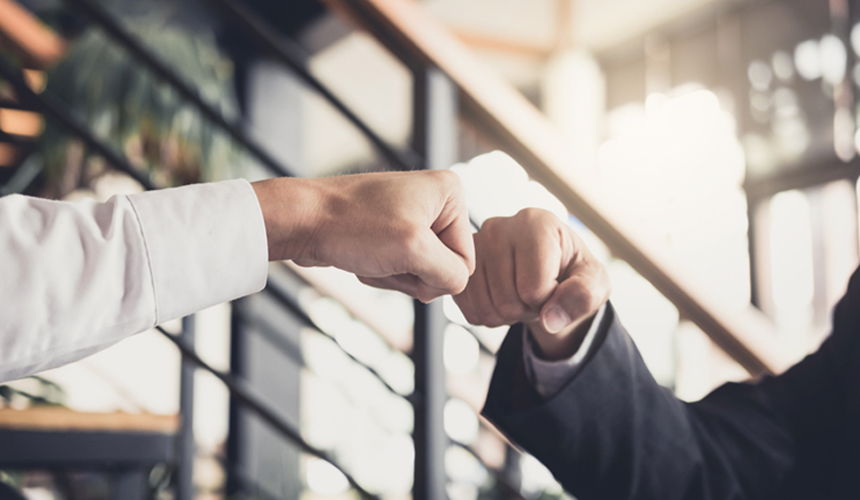 ernational shipping partner:
Make an accurate assessment of your shipping needs
Before starting on a search for an international shipping company you need to determine your exact requirements for a streamlined supply chain–where are your gaps and inefficiencies?
Industry experience and area of expertise
It pays to be mindful of the fact that not all international shipping companies cater to everything, but rather have specialized areas of expertise. This can include transportation, warehousing, distribution, shipping, and receiving, or a combination of one or two of the services. If you are a smaller enterprise that is looking for support across a specific area of your business, you need to find a supplier who matches your needs with the correct kind of capabilities.
Company financial security and sustainability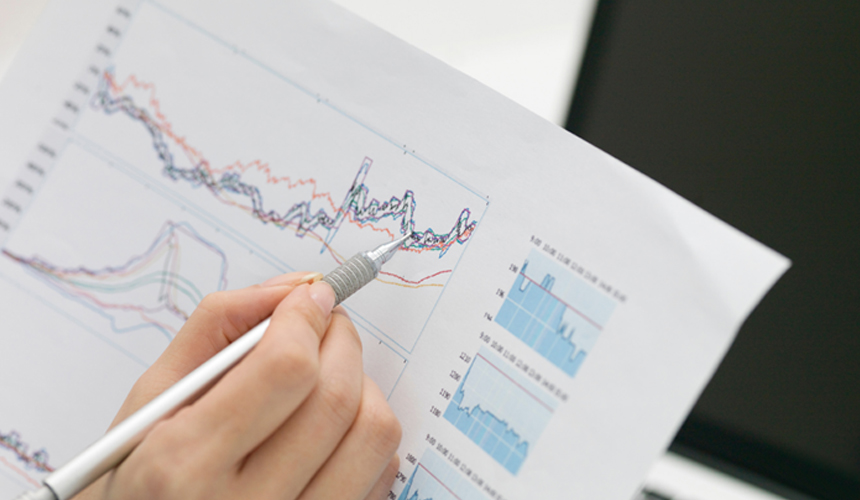 A shipping company's financial standing and sustainability have a direct impact on your business. It is not uncommon for business partnerships to begin in good faith and later suffer due to poor revenue models. Before taking on an outside shipping company, examine their financial background thoroughly.
Company credibility
Credibility is crucial if you want to build a long-term shipping partnership. To find a credible international shipping company, you have to investigate their industry and market reputation amongst customers, suppliers, and business partners. Have they consistently honored their business commitments and met expectations? Go through customer reviews, testimonials, and market feedback to ascertain how clients feel about them. Reach out into the industry through your resources and get evaluations of their services.
Company network and reach capabilities
When considering partnering with an international shipping company, two of the obvious factors that you need to keep in mind is their network and reach capabilities. For the partnership to work, the shipping company must not only operate in the regions where you have demand but also in areas and territories that you plan to grow into. A 3PL or 4PL with a wide range of contacts has the additional advantage of helping your business grow into geographically diverse areas. They can act as endorsers and advocates for your services, helping you gain further validity and support.
Customer service and support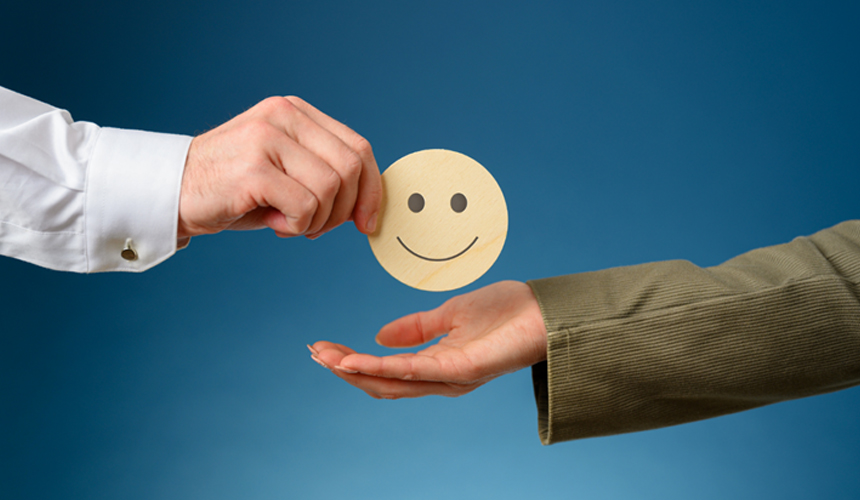 In the fast-paced world of business, a company wants its problems addressed and questions answered on a priority basis. When a shipping company is not able to deliver on that front, it can make for a very frustrating partnership and be a cause for broken agreements.
Company safety records
Shipping services are a sum of many moving parts that have to operate in perfect unison to ensure that everything goes smoothly. For this to happen your international shipping partner must have a proven safety management record and optimal facilities.
Technology
Modern-day shipping has gone digital. That means your company's supply chain data  should be at your fingertips–at all times. This kind of transparency is non-negotiable in this day and age. A professional international shipping company, therefore, must be equipped with the latest technology innovations to offer transparency and efficiency.
Company pricing
Before you decide on a shipping company you need to be asking yourself if their pricing is transparent or are there any hidden charges? The price charged by an international shipping company is a key metric for you to consider.
SBT is the Kingdom's leading transportation, warehousing, and logistics service provider. Get in touch with us to find out more about how you can choose the right international shipping company to meet your shipping requirements.
As part of the Kingdom's push to further diversify its economy, Riyadh is set for a once-in-a-lifetime development project that will see it recognized as one of the world's largest city economies by 2030. By investing over USD$23billion, the Kingdom seeks to more than double its population, to 20 million by 2030, and attract talent and investment from across the region.
Core to its Vision 2030 strategy is the Kingdoms focus on funding new human futures by improving quality of life, driving environmental and economic sustainability, and developing new sectors and jobs.
As part of this strategy, Riyadh will be essential, setting the groundwork for job creation, innovation and education, and forming a highly skilled workforce and population with a standard of living second to none.
To date, Riyadh is responsible for about 50 percent of the Kingdom's non-oil economy. Additional factors further solidify the notion that the Saudi capital ideal for robust development. Not only is the cost of job creation in Riyadh 30 percent less than that of other cities in Saudi, but also the cost of real estate and infrastructure development is also significantly less, bolstered by the cities sound planning and management.
Speaking at the 4th Edition of the Future Investment Initiative Forum in January, Saudi Crown Prince Mohammed bin Salman made clear his views on the impact vibrant city economies can make globally and the role Riyadh is set to play on the international stage.
Over the next quarter of 2021, with sights clearly set on forming a truly global financial hub, numerous investment projects will be announced for Riyadh, with a focus on banking, logistics, biotech, and the digital economy.
In addition to creating thousands of new jobs in the capital, the huge investment will also contribute towards an integrated approach to wellness, health, sports, culture, and the arts, underpinned by a commitment to environmental sustainability.
These redefining projects are to be financed through direct investment from the national sovereign wealth fund, the Saudi Royal Commission as well as investment from abroad. In 2019, King Salman unveiled plans to launch four wellbeing projects for Riyadh which would transform the capital and bring it on a par with some of the world's most liveable cities – King Salman Park, Sports Boulevard, Green Riyadh, and Riyadh Art.
Upon completion, King Salman Park will be the largest city park in the world, featuring a Royal Arts complex, museums, sports venues, water features, and an 18-hole Royal Golf Course.
Within the coming decade, by dramatically increasing green spaces and recreational areas as well as installing 1,000 works of art across the city, the Saudi Royal Commission aims to bring Riyadh to the forefront of Vision 2030's Quality of Life Program whilst solidifying its future amongst the top ten largest city economies.