In today's increasingly global economy, businesses look outward, beyond the borders of their country of origin, to grow their customer base. This international expansion may promise big dividends but it's far from straightforward to execute. Before a business can begin its exports, it must navigate through the complicated customs laws and the associated red tape from each country it wishes to engage with.
For most businesses, handling this cumbersome process internally is a daunting task. Not only is it extremely resource-intensive, involving the purchase of technology licensing, hiring of knowledgeable personnel, and a heavy increase in the logistics budget, but it also presents completely new territory for managers, making the margin for error unacceptably high. It also diverts their focus from the everyday operations of their business, which could negatively performance.
Many would agree that a more shrewd investment is to hire a freight forwarding company, who specializes in handling the logistics of exports and imports for other businesses.
Let's take a closer look at the services offered by a forwarder:
What is a freight forwarding company?
Import/export mechanisms are murky and often leave business owners mystified. However, the opportunity to trade overseas is too lucrative to pass over. Cargo forwarding companies help bridge the gap between businesses and their potential clients abroad by taking complete ownership of the storage and shipping processes.
Sea forwarding companies boast expertise in the customs laws and commercial regulations surrounding imports and exports. They are well versed in the trade routes leading to and from the countries in which they operate. And they have numerous contracts in transportation services, ranging from air and sea cargo services to rail and road fleet operators.
These resources allow forwarding companies to offer clients highly customized shipping solutions, that take into account the nature of the shipments and their intended destination. It matches a business's specific requirements in terms of speed, affordability, and reliability with an ideal trade route for its shipments, and ensures that its goods will safely reach its international clients on schedule.
Typical Services Offered by freight forwarders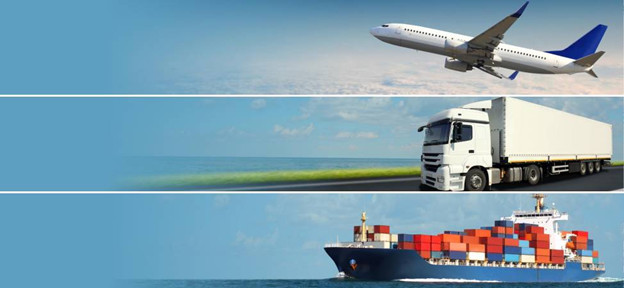 The inherent premise of a forwarder's service is that it will allow its client to trade internationally, without its staff having to do any of the legwork. That means it takes care of all the documentation and correspondence with transportation services, customs officials, and other handlers. This typically takes the form of a multi-phase process spanning multiple locations.
It begins with the export haulage stage, where goods are transferred from the client to the forwarder's warehouse. At this point, forwarders offer several value-added services, including packaging and labeling, according to customs regulations.
Packaging
Cargo forwarders take care of the specialized packaging requirements for goods being shipped overseas.
Contrary to the relatively simpler packaging requirements of local goods transport, many more factors have to be taken into consideration when packaging goods for international travel. Depending on the nature of the product and its final destination, this task can have varying levels of complexity.
To illustrate, a package going overseas will go along an extended trade route, where it will be loaded and unloaded multiple times. This increases the chances of damage due to mishandling and measures have to be taken at the time of packaging to ensure that it can withstand a robust journey.
Similarly, items that are being transported via cargo ships or air may experience volatile weather conditions and need extra insulation to prevent possible damage due to impacts with other shipment or container walls. Palletizing the goods and using other safeguards such as straps, seals and stretch wrapping can also protect shipments during transport.
Packages must also withstand extreme temperatures, which is often the environment in which they are stored during shipping. Another consideration during air travel is the weight. Items being expedited by air travel have to be packaged using lighter-weight materials to economize shipping costs.
Labeling
In order to track packages and meet customs regulations, all export packages must be appropriately labeled before they are shipped. Lost labels and mislabeled cargo result in delays, loss of customer confidence, and damage to a business's reputation. When a business engages a freight forwarder, one of the procedures it outsources is this labeling protocol.
The labels generally include the following essential information: a list of all the products being shipped; a declaration of any hazardous items, the shipment's country of origin and weight, port of entry details, and any details that are mandatory to provide in the destination country's language.
In addition to this labeling process, forwarding companies also possess expertise in effectively handling all the complex documentation that is involved in import/export operations. They oversee the export customs clearance phase, in which the goods receive clearance to leave their country of origin, the origin handling phase, where cargo is unloaded, inspected, and checked against the booking documents and the import customs clearance, where customs paperwork is scrutinized.
Documents typically handled by forwarding companies include a bill of landing, which is a contract between the business and the carrier, a Commercial Invoice, which is the bill for goods stating their value, often used to assess the amount of customs duty owed, an inspection certificate to confirm that the quality of goods was vetted by official authorities, an export license to prove that the export was authorized by the government, a certificate of origin that states where the package comes from, and an export packing list, which details each item in the shipment, the type of packaging used, and the package's weight and measurements.
After all of these processes have taken place, the goods are shipped. The forwarding company then supervises the destination handling phase, in which the goods are transferred to the import warehouse upon reaching the destination country. Finally, in the import haulage phase, the goods are taken from the import warehouse to the end consumer.
Benefits of freight forwarding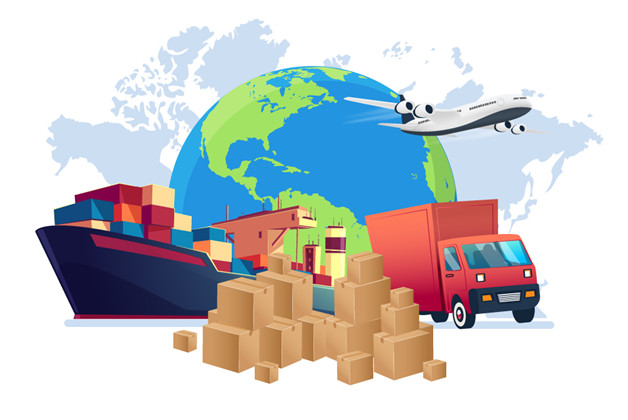 Freight forwarders specialize in cutting costs and facilitating the logistics of transportation. By simplifying imports and exports for businesses, forwarding companies allow their customers to gain a competitive advantage in the industry.
Below is a more specific breakdown of benefits offered by forwarding companies:
Affordability
As forwarding companies handle a high volume of shipments and have developed relationships with various carriers, they have access to discounted rates for shipping and related services, which they can pass on to their customers.
This economic advantage is compounded when forwarders negotiate with multiple service providers on behalf of their clients and sift through a range of bids to select the most affordable trade route for their shipments.
At times, forwarders can take multiple shipments when the trade routes for multiple clients align. This further brings down costs for their clients.
A simple, single contract
For most businesses' export needs, their shipments are likely to be handled by multiple cargo services, ranging from trucking companies, to ocean liners, to air cargo companies. When independently managing its exports, a company would have to individually enter into contracts with each of these service providers, which would require a considerable investment of time and administrative effort. However, a forwarding company saves you from this hassle, handling all the contractual work on their end while you only enter into a single contract with the forwarder.
Trust with the experts
Given that import/exports is likely to be unfamiliar territory for manager lacking experience in the area, managing international trade operations within a company's existing structure would be extremely challenging.
When a business outsources the tedious and time-consuming paperwork and correspondence to a forwarding, its managers are confident that experts are following due processes and making informed decisions on their behalf.
Even as the particulars of their export operations are handled remotely, managers are kept in the loop and are always in control of their shipments.
Agility
In international trade, there are days when there are more elements out of your control than within it. From ever-changing geopolitical scenarios to unexpected weather conditions, a number of critical situations can thwart your business plan and schedule.
While a regular business manager may be unable to handle rerouted shipments or carrier delays, a forwarding company would possess the resources, knowledge, and contacts to handle the situation with minimal losses for both business and consumer.
How to choose a sea freight forwarding company for your business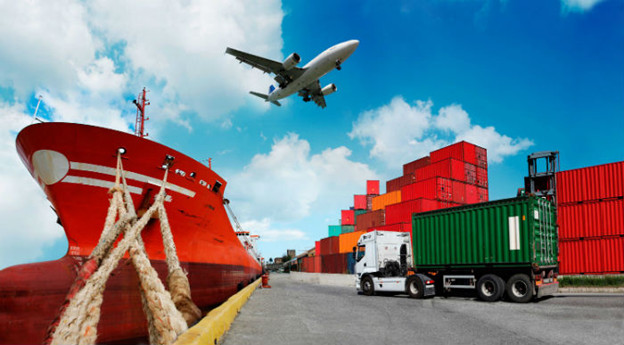 A forwarding company is essentially the logistics partner of a business. For export operations to run smoothly, it is important for the relationship between the forwarder and company managers to be amicable and expectations to be clear on both sides.
When bringing a forwarder on board, a business should consider a number of key factors before entrusting their business to their professional care.
1. Assess the business needs
Before a company partners with a forwarding company, it must know exactly what its business's transportation needs are.
This initial assessment should cover the kind of cargo services the business wants to use and its expected volume of shipping.
Once these needs have been evaluated, the company will be in a better position to evaluate the specific type of forwarding company that will fulfill its business requirements.
2. Examine the prospective profiles
When examining pitches from prospective freight forwarders, a company should consider the kind of industry experience and reach demonstrated by each bidder.
Even forwarding companies develop niches and can specialize in catering to specific industries. If they lack experience in a certain business's market, they may not have the expertise needed to meet its needs.
The forwarding company should also be able to demonstrate its strategic reach. They must be able to handle regular correspondence with both a business's customers and its manufacturing units.
3. Evaluate risk management strategies
An efficient forwarder who cares about its client's profits will be proactive in mitigating the risks posed to its international business. Exports and imports are vulnerable to unstable conditions such as inclement weather and geopolitical tension, which can cause delays, reroutes, or a loss of goods.
By proactively planning for such conditions, a forwarding company can solve issues as they occur and minimize damages. Moreover, a competent forwarder should be able to provide a cargo insurance solution to its clients, without which the risk of shipping goods overseas is prohibitively high.
4. Confirm the range of services
Businesses should clearly and comprehensively communicate their expected needs to prospective forwarding companies and confirm that bidders will be able to fulfill all aspects of their supply chain.
In most cases, businesses require shipments to travel via a range of transportation services, including air cargo, sea freight, road, and rail transport. When engaging a forwarder, it is worthwhile to ensure that it would be able to facilitate multimodal transportation. At times, businesses also require warehousing services and a full-service forwarder should have access to them. If forwarders offer a limited range of services or have only local reach, a business can quickly outgrow the partnership, which will prove to be a poor investment in the long run. It is better to begin a long-term relationship with a versatile forwarder than have several one-off engagements.
It is also recommended to check how a forwarder communicates with its clients. Online tracking systems, instantaneous updates, and regular check-ins are some of the ways forwarding companies keep their clients informed about the status of their shipments. Businesses should ensure that possible forwarders are eager to provide detailed quotes, answer questions, convey issues, and handle concerns.
5. Check licenses
In order for forwarders to legally handle commercial cargo, they must have the updated permits or the purpose. Some products are sensitive and require special licensing. Before taking on a forwarder, businesses should ensure that they have all the appropriate licenses.
SBT offers a range of freight forwarding and other logistics services. Get in touch to learn how we can assist your business at every stage of the supply chain.