How do logistics companies operate?
Logistics and transportation are vital components of millions of businesses around the world. With globalization and the growth of e-commerce, more organizations rely on logistics firms than ever before. Logistics companies help with the transport of goods by planning, implementing, and executing the correct movement and storage of products and materials in the supply chain. This includes the transport of goods, shipping functions, warehousing, inventory management, and packaging and labeling.
This article will help you understand how your business can benefit from operational efficiencies when you employ a transport and logistics company.
Logistics companies: what are they?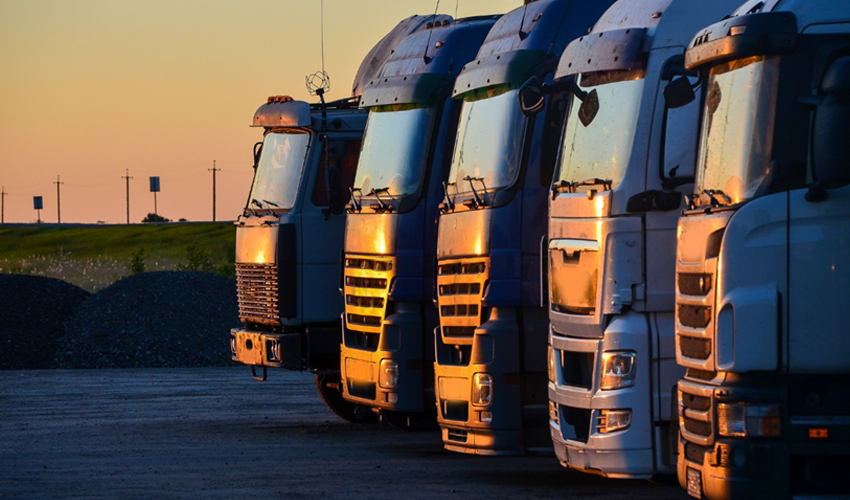 Logistics companies play an increasingly important role in commerce today. The world is more connected than ever, with countries across continents benefiting from free trade and the easy movement of capital. Free markets present growth opportunities for organizations. Today, due to e-commerce and increased digitalization, businesses all over the world can expand their pool of potential customers and gain access to markets previously not open to them. By incorporating digitalization, automation, and IoT into their fold, today logistics companies can help businesses streamline complex national, regional, and global supply chains.
What functions do logistics companies perform?
Logistics companies are asset-bearing firms. That means that they invest in and own their transport fleets and storage facilities. They are well suited to provide a range of transport and logistics functions within a business's supply chain. They can source material, manage all warehousing and packaging responsibilities as well as execute the final distribution of the goods—even serving the 'last-mile delivery' segment. This leaves businesses with the time and resources to focus on their core competencies, i.e., manufacturing, leaving all the logistics tasks to the organizations that do it best.
You may be wondering how partnering with a logistics company can be beneficial for your organization. We've already mentioned that supply chains are of vital importance to enterprises. Disruptions like the global COVID-19 pandemic can affect companies' procurement processes and distribution of goods. As a single business managing its logistics, you will not be able to weather such disruptions. Conversely, logistics companies have inbuilt systems, methodologies, and processes that help them not only bounce back faster but also institute checks that make them far more resilient. These functions make the logistics processes more efficient, optimized, and cost-effective. When you partner with a transport and logistics company, you benefit from economies of scale, cheaper movement of goods, and added customer satisfaction—things that can help your business profit and grow.
Transport and logistics companies, therefore, can carry out and manage information, transportation, inventory, warehousing, material handling, packaging, disposal, and security for an organization like yours.
Logistics companies: Role of transportation
The role of transportation in logistics processes essentially means moving the products from the beginning of the supply chain (sourcing and procurement) to the end, i.e., to the customer. As the world has become increasingly globalized and connected, transport and logistics play a significant role in any supply chain because products are rarely produced and consumed at the same location. What's more, the success of any supply chain is closely linked to the mode of transportation used. The idea is to maximize profitability by opting for the most streamlined way to move goods from point A to point B.
While transportation may seem like a straightforward process, it is anything but. It includes complex procedures with multiple subordinate and complementary functions, all of which require robust planning, execution, and management. Additionally, it requires specialized labor workforces that coordinate amongst themselves to operate seamlessly.
Logistics companies: Modes of transport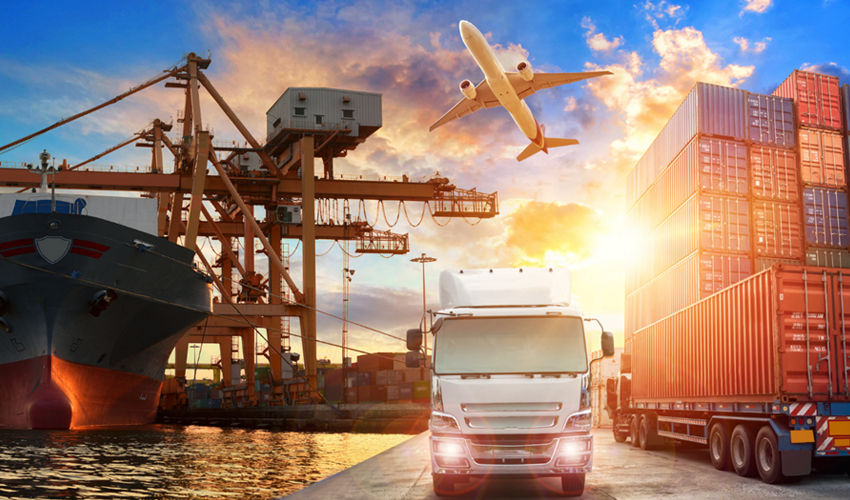 Some modes of transporting goods include the following:
Truck transport: One of the most used ways to transport products, logistics companies usually offer truck transport in two ways: Truck Load (TL) – where the full truck contains one business's consignment, and Less than Truck Load (LTL) – where one truck stocks more than one business's products.
Package carriers: Package carrier transport is when a logistics company carries packages ranging from small sizes to shipments weighing about 200-250 kg. These can be done via sea, air, rail, or land transport.
Railways: Railways are a cheap and convenient way to transport goods. As they are competitively priced, they are an ideal option for large shipments that need to be moved over long distances.
Waterways: These include transportation by ships and boats and are ideal for bulk products and consignments. (Example, containers, vehicles, heavy machinery).
Air transport: As it is a costly mode of transport, air transport is ideal for small, time-sensitive packages.
Intermodal transport: As logistics is a complicated process involving multiple modes of transportation, logistics companies operate all vectors across their network when moving goods from one place to another.
 What role does a freight broker play in the transport of goods?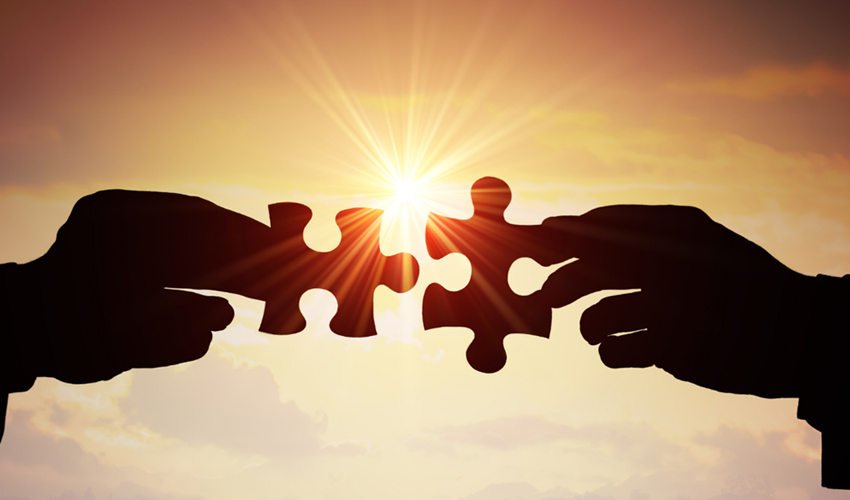 A freight broker acts as a liaison between businesses that need materials and goods shipped, and carriers that provide transportation. They do not own the goods or the assets that perform the logistics functions, but they are responsible for arranging shipments by optimizing and navigating the different interests and requirements of all the parties involved in the process. They align timings, packaging requirements, and special handling requests between manufacturers and transport carriers.
As freight brokers are typically non-asset-based service providers, they have flexibility in sourcing and utilizing the most efficient mode of transport for your shipping needs. What's more, freight brokers work with multiple freight carriers, intermediaries, and partners to help businesses source the most reliable options. This relieves you from the taxing work of surveying the market, finding trustworthy, and cost-effective options. Not only does this save you precious time, but it also reduces the cost of transportation as a freight broker can find you the best deal.
What is the difference between a freight broker and a third-party logistics company?
A third-party logistics (3PL) provider is a company that provides an extensive suite of logistics and transportation services. Some of the functions that a 3PL can cover include freight shipment, tracking, distribution, warehousing, order fulfillment, and long-term supply chain management.
Similar to freight brokers, 3PLs can also function as intermediaries between shippers and carriers. However, whereas freight brokers provide an ad hoc service, 3PLs enter into long-term arrangements with a company and work to enhance a business's supply chain functions for greater profitability and efficiency. When a business works with a 3PL for a longer period, the logistics company can gather more insightful knowledge about how you operate.
This information enables a 3PL to provide more customizable and effective solutions that meet the gaps in the underperforming areas of your organization's supply chain. On account of the size of 3PL firms, as well as the nature of their work, they have wider networks with carriers and other intermediaries that ensure that their clients are paired with the most consistent and reliable solutions.
While freight brokers also function as intermediaries in the logistics chain, they differ from 3PLs by providing a limited range of services. Conversely, 3PLs work with their clients as partners and not subordinates. They operate by integrating logistics functions across core areas of business.
What are the advantages and disadvantages of hiring a third-party logistics company?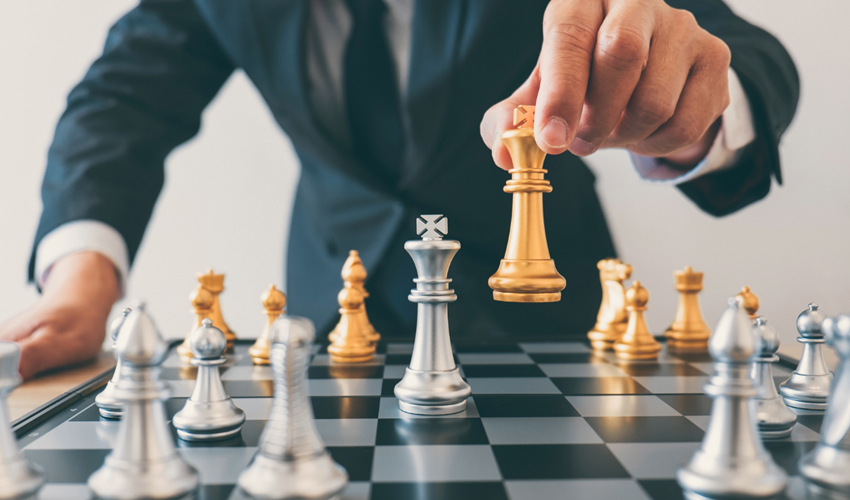 Due to the size and nature of their work, 3PLs have a broad network of carrier options. Depending on the requirements of your business, 3PLs can curate feasible solutions that are not only cost-effective but also streamline your supply chains. They can also help organizations like yours by arranging for storage, warehousing, packaging, and labeling of goods. As their area of expertise spans across all segments of the supply chain, they can provide more control through sharper inventory management during the movement of goods and materials.
The most important advantage of employing a 3PL is the intermediary's long-term orientation. 3PLs build their brand equity by providing viable and future-focused solutions that help businesses improve efficiencies—meaning, a 3PL has a greater vested interest in the performance of its client's business compared to a freight broker. As your business benefits from the services of a 3PL, it helps build a logistics company's brand equity. This symbiotic relationship offers benefits to both parties involved.
However, with these advantages, there are also some disadvantages that businesses should be aware of before entering into an arrangement with an outside logistics and transportation provider. When working with a 3PL, you are likely to hand over some control of your product. This is because you have effectively outsourced its movement to a third-party. As a 3PL runs and manages storage and distribution, the client can't exercise complete control over some important decisions regarding their product. Another thing to keep in mind about 3PLs is that they aren't equipped for last-minute shipping. As they operate across established networks and supply chains, they are not very flexible when it comes to quick changes to routine functions.
Fourth-party logistics suppliers: the complete logistics supply chain solution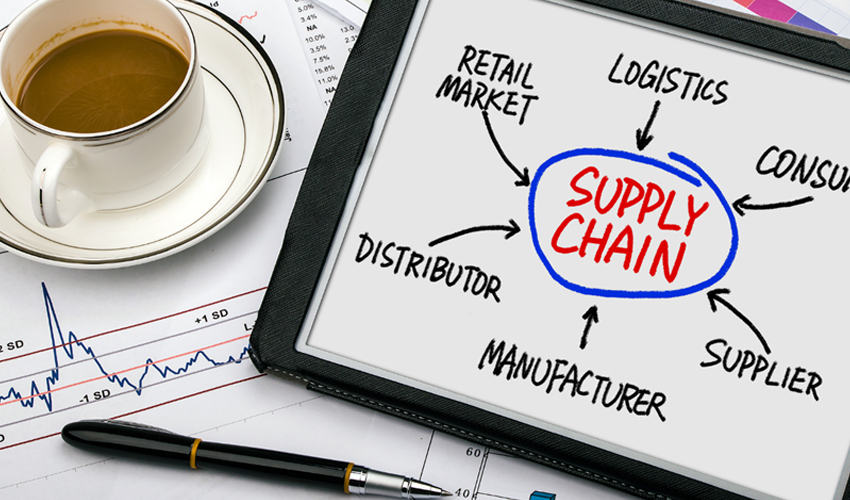 Fourth-party logistics companies (4PLs) are intermediaries that businesses employ for their logistics and transportation needs. Usually working with big organizations, 4PLs provide complete supply chain solutions from beginning to end. Depending on your requirements, both 3PLs and 4PLs can provide logistics support; however, 4PLs are generally better suited for medium-to-large businesses, while 3PLs are a better fit for smaller organizations. 3PLs focus on daily operations whereas 4PLs integrate across core operations within a business to optimize all logistics functions. They also own their assets like trucks and warehouses and can effectively coordinate the activities of third-party logistics providers. Generally speaking, 4PLs act as a single point of contact for every vendor across a business's supply chain to provide the highest level of logistics services for greater value.
Conversely, 3PL firms are more focused on one-off transactions. They typically provide warehousing, packing, as well as inventory management of a client's products and stock. With a third-party logistics company, you have more control of managerial decision-making. Your 3PL provider takes care of all your logistics and transportation needs under your name and brand.
4PL firms, on the other hand, manage the overall supply chain—from managerial decisions regarding operations, all the way to legal paperwork. This means that when a business enters into a contract with a 4PL firm, it signs over complete control of its entire supply chain. Following the formalization of the contract, the 4PL uses its resources and capital to ensure that it meets the supply chain needs of your business. How a 4PL achieves this goal is beyond the purview of the client, who no longer has total control over the operational aspects of their supply chain.
What are the functions of a logistics company?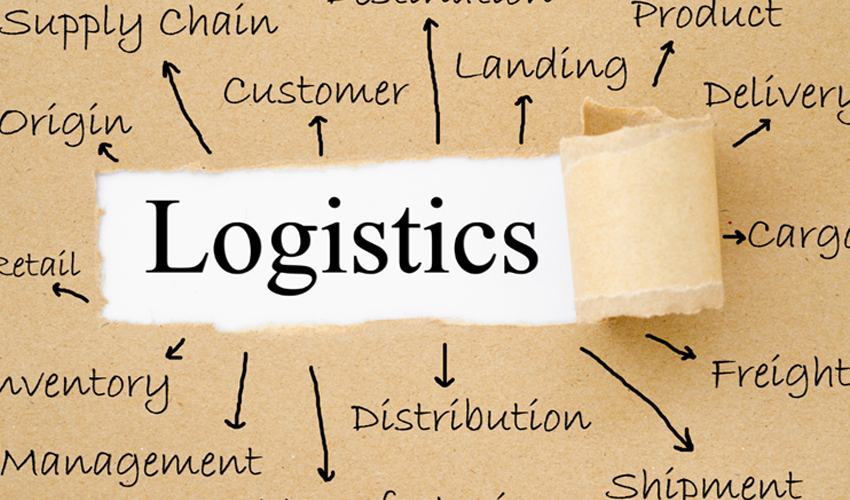 Order management: Order management functions refer to the process of receiving, tracking, and fulfilling customers' orders. This function is typically undertaken in-house by businesses. However, when a company is aiming to grow and expand, the paperwork required to manage inventories stocks becomes too much. They can outsource order management to a logistics company that is equipped to meet their needs.
An effective order management system organizes and streamlines everything to fulfill demand and meet customer expectations of timely goods delivery in great condition. Order management processes, therefore, involve tracking the entire journey of a product and addressing roadblocks as they occur. It also includes order handling whereby units of goods are picked, sorted, tracked, and shipped. Order processing can either be manual, such as handwritten order log sheets, or advanced technological and data-driven procedures that employ software and tracking. As a business scales, manual order processing needs to be replaced by more advance tech-based processes, such as those used by logistics companies.
Materials handling logistics: The material handling function is tasked to the warehouse department within logistics companies. Warehousing services help businesses sort large volumes of products, which need to be organized and stored before distribution. As warehouses store thousands of units of products, misplaced or damaged goods not only cost money but also cause delays in order processing. Such delays can cause significant setbacks to a business. Trusting a reliable logistics company can reduce the chance of errors by streamlining stock management, inventory, packaging, and distribution procedures.
Warehousing logistics: Businesses that deal in products that are in high demand need their manufacturing processes to be efficient and timely. When demand is high, manufacturing and order processing should be fast so that the market is not overtaken by your competitors. Warehouses play a vital role in such products. Apart from the warehousing function itself, the distance of the warehouse from the point of consumption also matters. If the distance between the warehouse and the distributor is too much, the order processing can get delayed and deliveries will ultimately be slowed down. Choosing the right warehouse can, therefore, determine your sales volume.
Inventory control logistics: Inventory management is of utmost importance in logistics. More often than not, inventory management can be the determinant of a company's profit. Experienced logistics companies can help businesses manage inventories by matching demand for a product and ensuring that the movement of goods is proportionate to timelines. By outsourcing inventory control, a business can scale up or down faster to meet demand. This helps negate wastage or losses for a firm.
Transportation logistics: Transportation is the physical delivery of goods. It involves the movement of goods from a warehouse to a dealer and from the dealer to the end customer. Logistics companies are most widely used for their transportation functions. Freight shipments via air, sea, and land, form the largest segment of logistics and transportation. The proper transport of goods is essential to a business as a single mistake across the supply chain can adversely affect a company.
Packaging logistics: Packaging is also an important component of the logistics chain. The correct kind of packaging protects products from damage in transport as well as moves goods safely and efficiently. Inadequate insulation and packing can cause damage to goods, and cost shippers and businesses money.
Key considerations before hiring a logistics company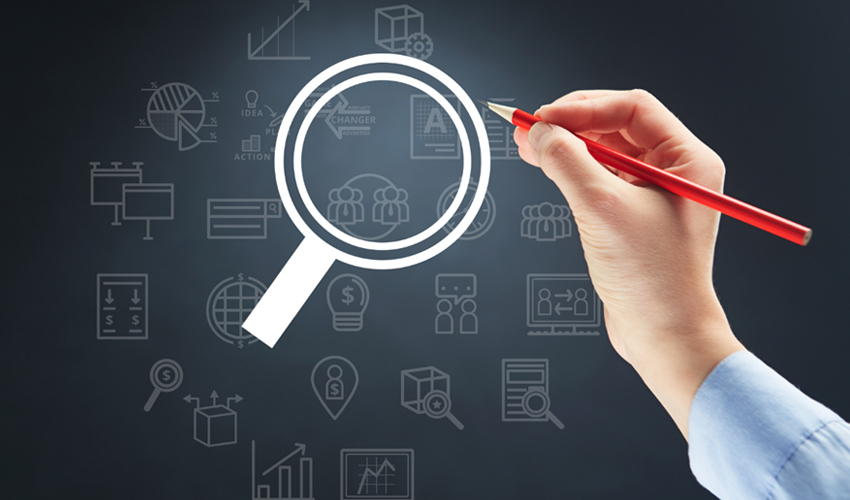 One important factor to consider when outsourcing logistics is professional expertise. Not all logistics companies are specialists in every component of supply chain management. You should identify your business's priorities and find a logistics company that best complements the functions and requirements of your organization.
Another thing to keep in mind is cost. Before entering into an arrangement, you must ascertain whether the logistics company's pricing is transparent. Find out about hidden costs and evaluate whether or not the price being quoted is appropriate for the service offered.
Lastly, you must consider reliability. Companies with decades of experience in the field have brand equity that cannot be matched by newcomers. Especially when considering hiring a 3PL or 4PL, you must find a logistics firm that is reliable. Conduct background checks and carry out market research to get a clear picture of what a company has to offer.
SBT is a premium, market-leading transport, warehouse, and logistics company. For more information on how we can help you streamline your supply chain functions, get in touch with us.