Logistics and transport companies form an integral part of a business's supply chain. Depending on the requirements, logistics support can range from freight brokerage/forwarding to third-party and fourth-party logistics services—where an organization's core functions are also managed by an outside provider. As well-handled logistics can potentially change the operational efficiency and overall profitability of a business, it is essential to undertake a thorough vetting process before entering into a contract with a partner.
If you are looking for a logistics company in Saudi Arabia to help with your freight, transportation, warehousing, and inventory needs, you need to ensure that you find a trustful and reliable logistics collaborator with whom a long-term business relationship can be built.
This article will highlight what you need to know so that you can make an informed decision.
Things to look for in a professional logistics company in Saudi Arabia
The freight and logistics market in Saudi Arabia is going through a period of ambitious expansion with a CAGR of 7.35%. This means that there are a lot of new players in the market advertising features and qualities that they may not be able to deliver on and execute. That is why when you are researching for a logistics company in Saudi Arabia, you need to look beyond the tall claims and marketing hype to find a professional partner.
There may be a lot of names that pop up when you look for logistics support in the Kingdom but finding one that meets your needs and offers customizable solutions is not an easy task. It's challenging and time-consuming work and there are not many logistics providers that can offer seamless supply chain support as well as meet your budgetary requirements. Not only do you need to find a company that takes care of your goods and products, but you also need an organization that has Saudi, regional, and international logistics experience.
You must partner with a logistics company that has a wide network of international and regional transportation, warehousing, and logistics options. That is the only way a logistics firm can activate both local and international networks to mitigate the impact of disruptions to your business.
Listed below are five things to keep in mind that can help you differentiate between a good Saudi logistics company and someone claiming to be one:
Logistics experience in the industry: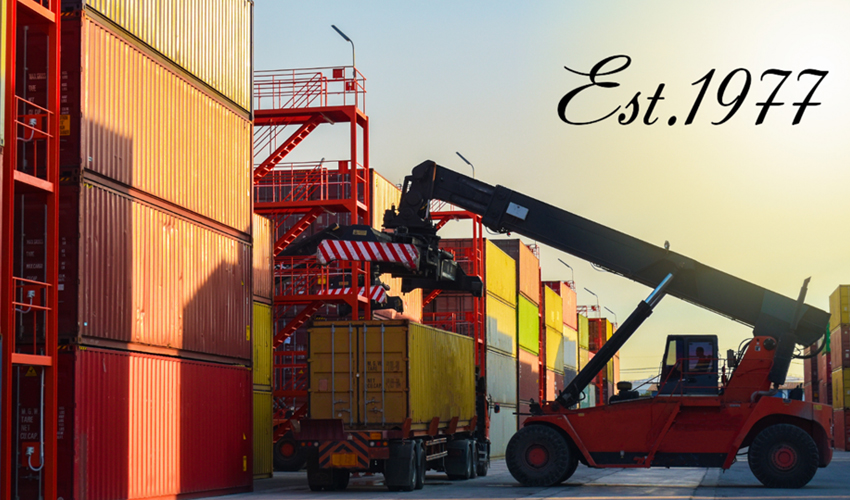 Logistics management is both an art and a science. A professional logistics company in Saudi Arabia works in a way that optimizes inventories and route management through advanced systems. From years of working in the Kingdom, they have also established well-equipped, connected logistics networks across wide territories. This familiarity with markets places them in a better position to handle disruptions with out-of-the-box solutions and alternative arrangements.
What's more, as a logistic company develops integrated value delivery chains, its portfolio of services expands to meet the needs of its clients—winning it not only repeat business but also brand value. It's important to remember that not every logistics company in Saudi Arabia can make these critical processes work for themselves and their customers. It's good to keep in mind that poor logistics can reduce customer satisfaction and seriously impact your finances.
Logistics in Saudi Arabia—number of services offered: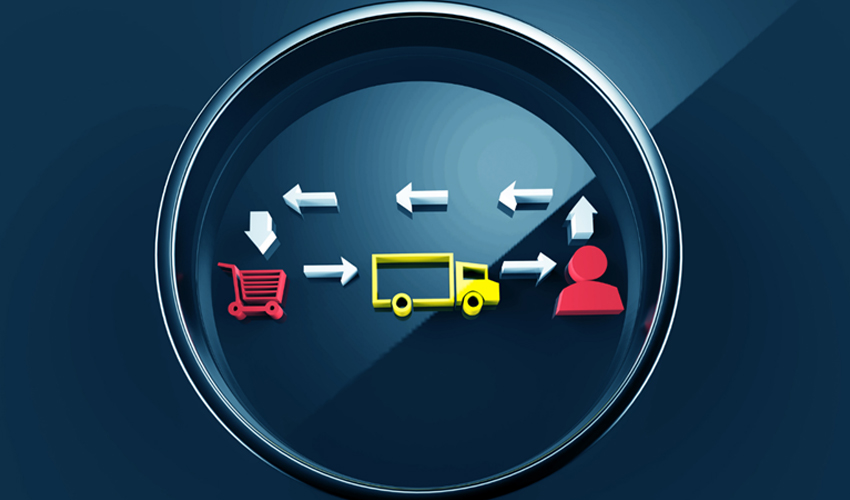 Supply chain efficiencies are paramount for the optimal functioning of an enterprise. Businesses rely on efficient logistics processes to operate lean management methodologies, deliver value to customers, and remain competitive in the market.
A transportation and logistics company in Saudi Arabia that offers a wide range of services is a much more reliable option for an organization with a future-oriented approach. A logistics company that provides a wide range of services on a single platform can also meet a client's demands to scale to their business model. Moreover, when a logistics company is involved across multiple players in the supply chain, it can reduce inefficiencies by identifying areas of delay and mismanagement.
What's more, a logistics company in Saudi Arabia that offers consultancy services is better placed to improve managerial decision-making processes in a client's business. Similarly, a vast, well-equipped, and connected freight network built through heavy investments of capital and labor can provide integrated logistics support to an organization's import export functions. To ensure that you have reach across all parts of a country, logistics companies also need to have hubs near ports and inland territories. SBT, an established logistics company in Saudi Arabia for example, has a presence not only in the main cities of Riyadh and Jeddah but also operates hubs from Jizan, Khobar, and Sakakah. It also has a wide network of port and inland warehouses, as well as transportation infrastructure at its disposal that can service every nook and corner of Saudi Arabia. These resources help SBT adjust and improve each link in the supply chain to provide a business seamless support. By employing a combination of sea, air, and land freight options, powered by the latest technologies, SBT ensures that customers' goods arrive when and where you need them.
It pays to remember that these competencies cannot be substituted because they are developed and strengthened over years of market familiarity and experience. That's why, when you are making a decision it's important to choose a logistics and transport company that can scale to cater to your business's needs. This consideration is especially important for growing organizations that need partners who can envision their future needs before they are manifested.
Logistics in Saudi Arabia—a commitment to customer service: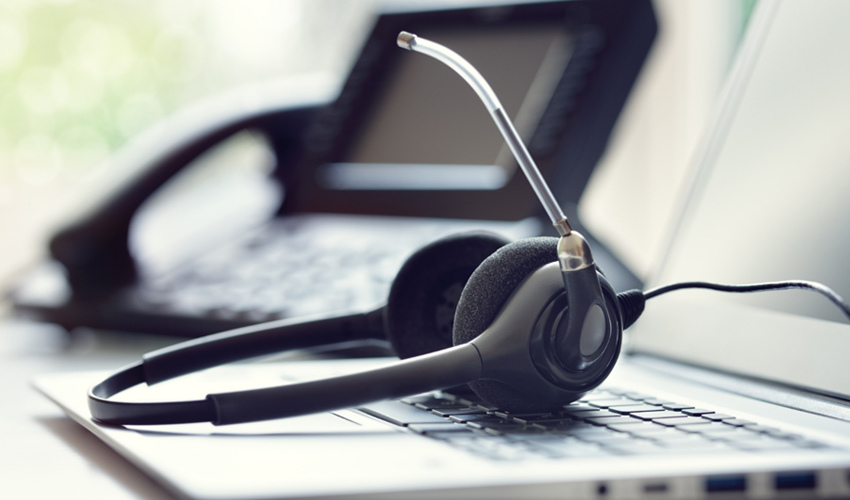 A commitment to customer service is one of the key features that businesses should be looking for in their logistics service provider. An arrangement with a logistics partner is a long-term decision, the consequences of which will invariably have a lasting impact on your enterprise. It is imperative, therefore, that your logistics company in Saudi Arabia be on the same page as you. As a business owner, you do not want to be contractually bound by an arrangement that fails to meet your changing requirements. You want a logistics partner that values your needs and responds just as well to your apprehensions.
That's why, regardless of the size of your business, a reliable and reputable logistics company in Saudi Arabia needs to offer assistance 24/7 and answer queries as they arise. Whether you are a new shipper who needs a large number of goods delivered or you are a seasoned client with questions about a shipment, you need to know that your logistics partner can provide complete transparency and accountability.
One good way to ascertain this is to look for client testimonials. As a part of your market survey, you may also want to find out what areas of logistics services a company specializes in and then reach out with questions. How quickly a logistics company gets back to you will also give you an indication of their work ethic.
The reputation of a logistics company in Saudi Arabia: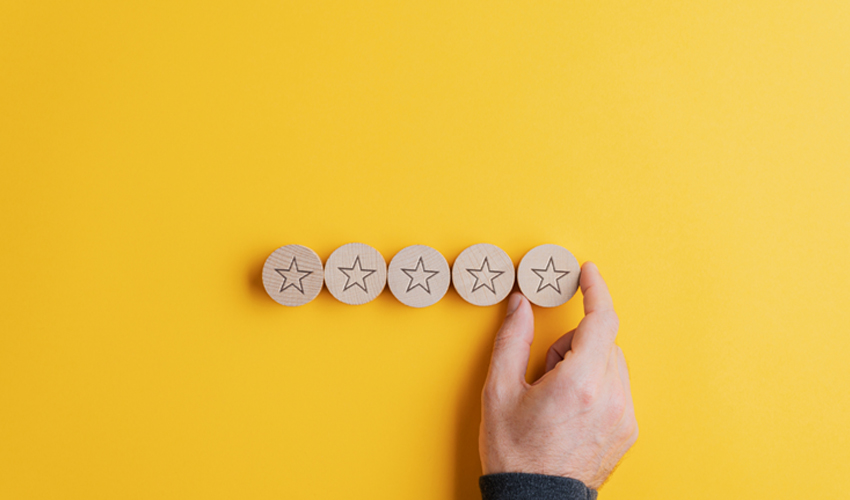 As we've mentioned early, logistics in Saudi Arabia as a sector is going through a phase of serious expansion. With Vision 2030 encouraging heavy investments in infrastructure, construction, and development, there are a lot of new players in the market. That's why when you are looking for a logistics partner, one of the most important factors to keep top-of-mind is the reputation of the logistics company you plan to hire. It is important to understand how established they are in the market and how much experienced they have in meeting client needs. More importantly, you need to review how they are regarded by both peers and customers in the industry.
A reputable logistics company has to have an irreplaceable wealth of knowledge that enables them to anticipate unexpected hurdles and plan for contingencies. It also places them in a better position to think ahead, activate alternative networks, and manage the safe and timely movement of goods to meet client deadlines.
To be able to judge the reputation of a prospective partner, find out about a company's experience handling logistics for a business similar to yours. Their feedback will give you better insight than any advertisement or marketing. You may also choose to ask industry peers about the range of their logistics' providers expertise, responsiveness, transparency, integrity, and truthfulness. Keep in mind that in competitive markets like Saudi Arabia, well-established logistics and transportation companies take years to build their reputation. There's no price for this experience. If you are an organization with a long-term view you want a logistics partner that knows not only the ins and outs of the Kingdom but also understands the business environment and mindset of operators and network providers in the country.
A logistics provider's infrastructure and technological savviness: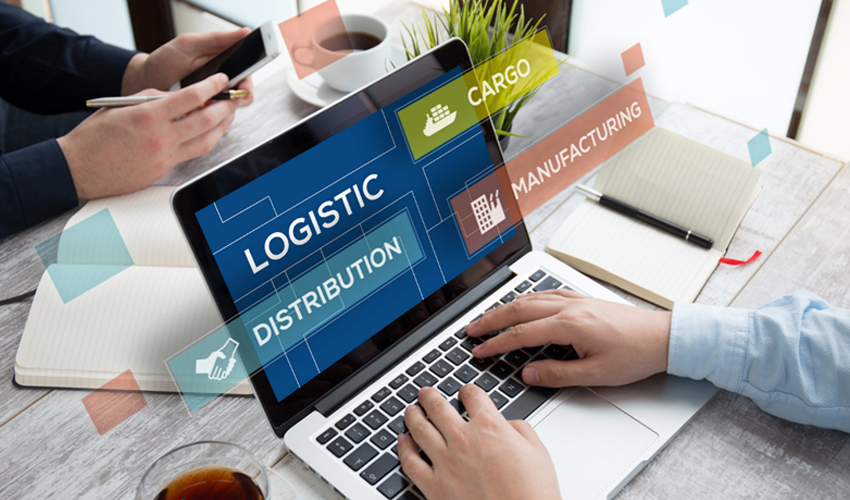 In today's digital environment, clients demand 24/7 accountability and traceability of their goods and products. A professional logistics provider has to be technologically adept so that it can cater for real-time tracking and visibility along the supply chain. It needs to offer digital integration not only with its client's processes but also provide additional warehouse management systems (WMS) and enterprise resource planning (ERP) structures so that you can keep 'eyes' on your goods from beginning to end.
What's more, as most transactions and interactions with all players along the supply chain occur digitally, your prospective logistics partner also has to be technologically savvy so that it can conduct business effectively.
Forward-thinking logistics companies in Saudi Arabia like SBT are already incorporating digital devices, machine learning, and IoT into their logistics functions so that they can optimize operations and reduce inefficiencies. When a logistics providers' processes become increasingly streamlined through digital implementations, it can pass its cost benefits to you to make the movement of goods considerably cheaper. Processes like advanced shipment tracking, for example, can give you more visibility over the status of your shipments. This helps you better plan your other operations accordingly to ensure that you meet timelines.
Benefits of selecting a reliable logistics partner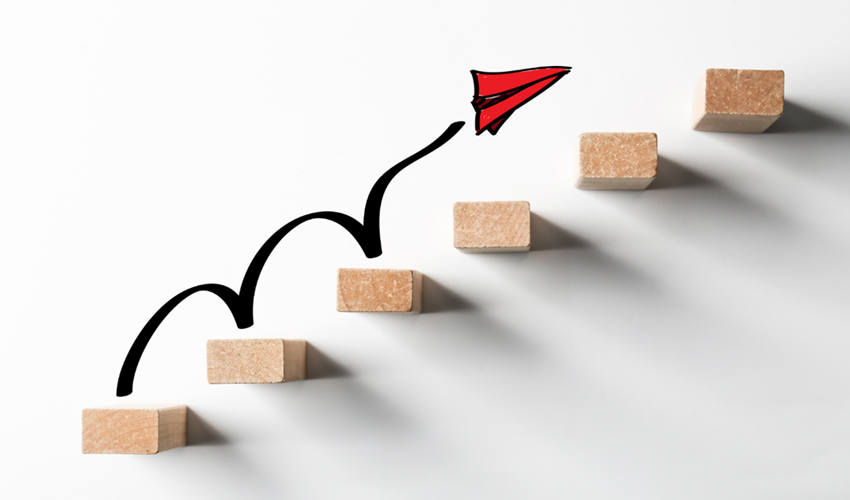 The right kind of logistics partner can make or break your business. Logistics in Saudi Arabia is poised to grow exponentially as a sector as the country becomes a dominant player in the market. With a professional third-party logistics partner, you can simplify your supply chains, optimize warehousing, and prioritize packaging to ensure lower costs and a smoother customer experience.
Listed below are some additional benefits of partnering with a reliable logistics company in Saudi Arabia:
Innovation: When your business enters into a relationship with a reliable and competent logistics firm, no part of the supply chain is left unattended. This is especially true for 3PLs and 4PLs as they bring constant improvement to processes by identifying areas of improvement in need of innovation.
The global marketplace is fiercely competitive, and businesses constantly need to innovate to grow their market share to ward off threats of obsolescence. This is where 3PLs and 4PLs come in—they are companies whose entire business model is to understand areas of weakness to streamline inefficiencies and optimize processes. They improve clients' supply chains and enhance the logistics experience to deliver quality services. By innovating, a professional logistics company in Saudi Arabia can provide greater flexibility on deliveries as it integrates newer and more durable technologically powered solutions to provide faster and more reliable data to its customers. This data can then be used to analyze trends to identify areas of improvement. These processes help cut costs without compromising on service.
Flexibility: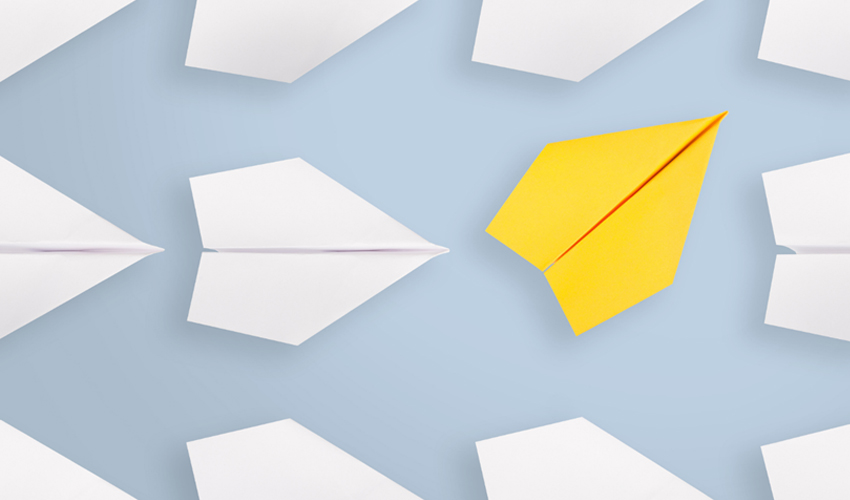 Good logistics companies in Saudi tend to market themselves based on industry expertise. However, it is important to remember that there are key differences in operations even while there are similarities in pricing and distribution strategies within an industry. Each business is unique, and a qualified logistics company can tailor its supply chain solutions to meet your exact organizational needs and objectives. Moreover, a professional logistics provider can also mold their offerings to suit existing business processes in your company. That's why when you undertake a long-term arrangement with a reliable logistics company in Saudi, both small and medium enterprises have the flexibility to scale up or down to meet requirements. Your logistics firm can help you meet any expected increases and/or decreases in product demand patterns as and when they arise.
Moreover, good logistics firms have an informed game plan for how they intend to achieve more with less, and how they can pass on those savings to you. An experienced logistics company in Saudi Arabia will have in-house services as well as networks managed by subcontractors and other small local carriers or entities. In the event of any disruptions, it'll be far better placed to activate these channels in the supply chain and can easily meet requirements through real-time flexibility and agility. You want this experience on your side if you hope to grow as a company. A logistics company like SBT that has local experience in Saudi will be capable of responding quickly to offer quick and effective solutions to a customer's-specific situation or changing regulatory requirements.
Risk Management: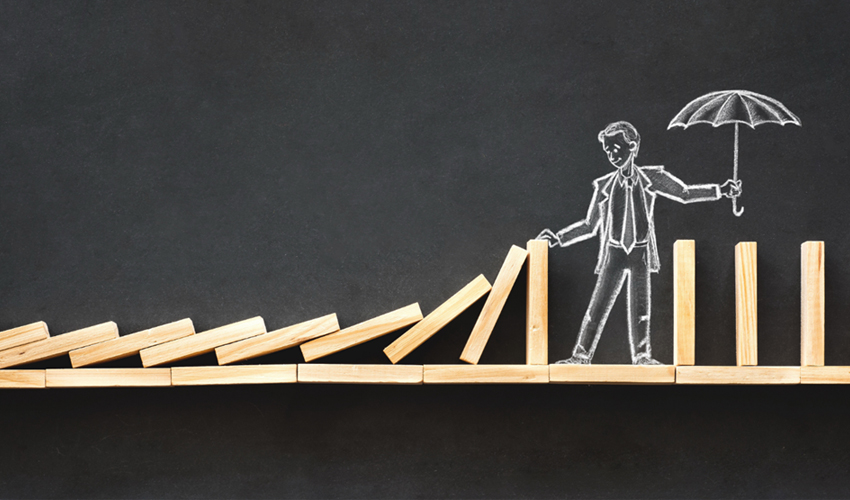 Partnering with an experienced and reliable logistics service provider can help businesses mitigate risks that are inherent to the transportation of goods. A good relationship with your logistics partner entails having designated points of contact for scheduling loads and receiving information. A 3PL company that values customer service can greatly reduce confusion and apprehension on the part of the shipper through swift responses and detailed engagement with customer inquiries. When you have a 3PL working for you, you don't need to worry about the safety of your freight as these logistics firms have strict standards for carriers (based on safety scores, track record, insurance, and customer preferences).
While pricing can influence your decision-making and selection process, it is important to remember that you can't afford to forsake quality and professionalism for lower prices. The cheapest option is not necessarily the right one. Compromising important features and services for a lower price point can have a detrimental impact on your supply chain to impact your product quality and customer satisfaction. The overall value, optimization, and efficiency that your logistics partner can add to your business can help you profit and grow.
The right logistics company values its customers. When you have the right kind of logistics company in Saudi Arabia supporting your business, you're ensured that your transportation, warehousing, and logistics are taken care of. Professional, established, and experienced companies like SBT Logistex employ modern and forward-thinking processes that can customize solutions to meet your supply chain needs.
To find out how we can plan logistics in Saudi Arabia and internationally for your business, get in touch.