Shipping, simply put, is the physical movement of goods from point A to point B. It can be referring to something as simple as an item being shipped to your door from your neighboring city, to tons of goods being moved halfway across the world. There are of course various modes of shipping, intricacies of the movement itself, and a variety of complications that can arise. The term 'shipping' was once solely used to refer to transport by sea, but now the meaning often extends to include many different modes of transportation, and often intermodal transportation, which refers to various different modes being used in the process of transporting goods. These may be utilized independently or combined for a single consignment, depending on the type of goods and where they're being shipped.
Let's take a look at them individually.
Ground Shipping:
 Ground shipping tends to consist of small or medium sized groups of your everyday goods that are more often than not shipped within one country. It is a convenient and cost efficient means of transport, consisting of large trucks driven by professional drivers. However, with larger goods going longer distances, the option can be found lacking.
Rail Shipping:
Rail shipping, which consists of goods being transported by rail, usually caters to larger goods. It deploys both rail and road services, but is not as often utilized as others, as it's mostly limited to distances within a country, and other modes such as air are more time efficient for goods in smaller sizes.
Air Shipping:
 Air shipping is the most efficient way of transporting small-to medium-size amounts of similarly sized goods as far as time is concerned. Special Freight Planes are used in the process, and these goods can be transported all over the world via daily cargo flights.
Sea Freight Transportation: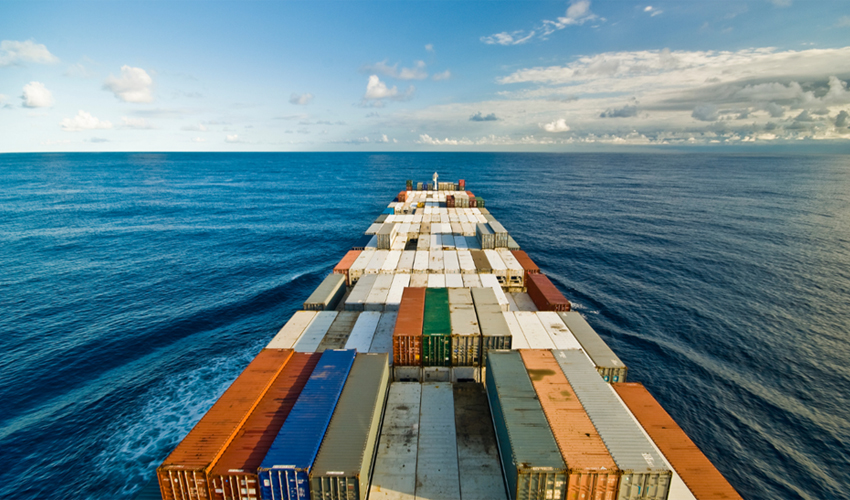 For bulk goods or large volumes that are to be moved over longer distances, and across countries, sea freight transportation is best. Ships are deployed solely for this purpose and the goods are secured in containers so as to move them safely from their point of origin to their destination.
Of course, whilst this can sound relatively easy, a complex underlying process exists, with various impediments needing to be dealt with, especially when shipping globally. The intricacies and some of the parties involved in global shipping include:
The shipper and the consignee are in layman terms, the sender and receiver of the goods. The shipper needs to prepare the goods, verify the relevant documents, confirm the licenses and deal with the other parties involved in the shipping process to move the goods to the consignee. The consignee or the receiver, in cases of global shipping of cargo, needs to be physically present and deal with their share of documents so as to receive the cargo.
The shipping company is the owner of the vessels required for transporting the goods, and are usually contacted when a bulk of goods are to be sent over large distances.
The carrier is the shipping line that does the transporting of the cargo from location A to location B. They are responsible for the handling of the goods and their containers are used in the process of shipping.
Custom agents often handle the legal formalities of the clearance of customs, as is often required for goods sent internationally.
From a business perspective, one may initially resort to cut costs by handling shipping themselves but the procedure to be followed and the intricacies of shipping makes it difficult for one to do so and once the business venture grows, it's no longer feasible or economically viable to handle the shipping of goods themselves. In such a circumstance, it's in their best interests to seek the services of a shipping or a global shipping company.
Global Shipping Companies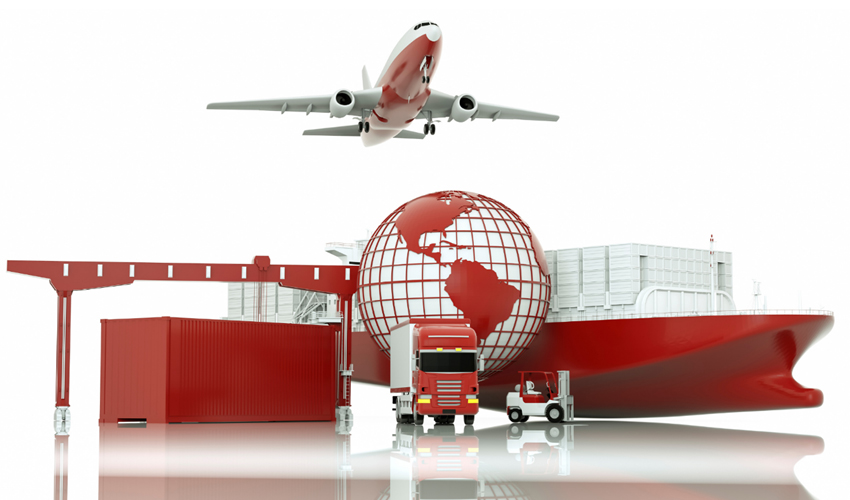 Global Shipping Companies are pivotal to the process of shipping and are often required by businesses and individuals who want to avoid the difficulties associated with the lengthy and extenuating process of shipping, and to save time and energy in the process. Global shipping companies play many roles and are a key link between the many different entities working to get goods to their destination. These companies are no longer simply a fleet of transport vehicles but rather a sophisticated logistics provider with shipping services of many different types and handling a multitude of processes from transportation to the management and storage of goods.
They also handle the communication between different parties and the coordination and confirmation of deliveries. They make sure that the entire chain functions optimally as an integrated whole, whilst providing cost efficiency and solid customer service. The management of this requires the optimal use of networks and ideal communication from the suppliers, senders, manufacturers, warehouses, etc. so that every step of the shipping process is done in the most efficient and successful way possible.
A huge benefit of engaging these global shipping companies include saving time and avoiding unnecessary costs, such as hiring staff, purchasing vehicles and maintenance. Often, in managing a global supply chain, companies are required to follow a process of conforming to hundreds of laws and for this fact alone, it's always advised to employ the expertise of these shipping companies.
There are other important factors to consider when deciding whether or not to use an experienced logistics/shipping company, which include:
Documentation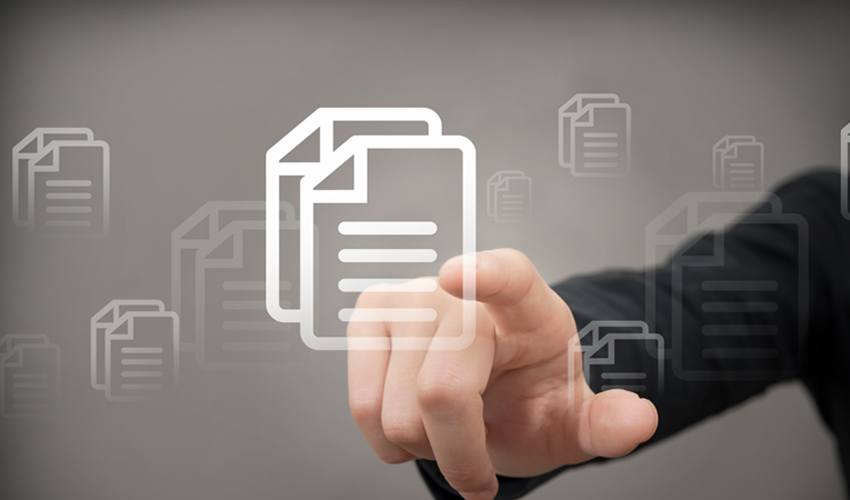 In global shipping, one of the most difficult processes is confirming the legalities and documentation of goods to be shipped. This is because each country has different export requirements and documents for different types of goods to ensure the legal safety of the sender as well as the receiver. Permissions, declarations, etc. are required, which are all handled by a global shipping company as their legal teams draft and arrange everything necessary for this process to go as smoothly as possible.
Shipping Services
Ocean or international shipments consist of various procedures from the transit to the clearance that are all efficiently handled by global shipping companies. In the cases of bulk shipping by sea, various different containers are arranged depending on the type of goods such as:
Full Container Loads (FCL):
FCL refers to shipments in which goods in a container are owned by a single party.
Lesser Container Loads (LCL):
LCL refers to multiple good from various shippers packed together.
Reefer containers are containers that involve the transport of temperature-sensitive cargo, due to which they're refrigerated.
OOG goods are goods in bulk that don't fit in standard containers and therefore require modification.
Flat rack containers, not too dissimilar in purpose to OOG containers, are containers that only have walls at the short ends. This proves to be of utmost importance when cargo needs to be loaded from the sides or from the top due to their irregular dimensions.
Bearing in mind the challenges posed by international shipping, which include the heaviness of the cargo, the security considerations of the shipping, protection of said goods and so on, these containers make handling, including loading and offloading, as easy and safe as possible.
Furthermore, in successfully delivering the consignment to the receiver, often intermodal deliveries are required where various different modes of transport are arranged by the companies.
Customs and Duties
Customs clearance is pivotal when it comes to international shipping and the movement of goods from a country to another. Global shipping companies not only know the ins and outs of custom regulations of different countries, but also strive to stay on top of any and all changes and updates in regulations. They are, as a result, poised to efficiently handle tasks such as arranging and managing the paperwork, paying all the relevant duties for the goods to be moved and keeping clients informed throughout the process.
Storage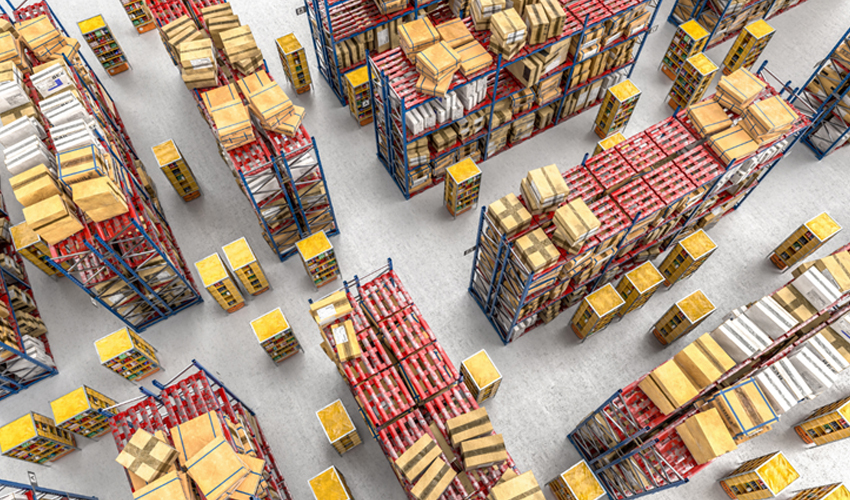 Modern global shipping companies, along with notifying and keeping you aware at every moment as to where your consignment is, also manage the storage of goods in warehouses. To ensure proper storage of goods, global shipping companies are increasingly integrating technological solutions into their storage procedures and protocols. Most shipping companies and services now deploy computerized systems that track incoming consignments and automatically assign the correct spaces, and make sure that the warehouses used, include services that cater to the customers and the safety of their goods.
Outbound Procedures
In an attempt to cut costs, some shipping companies tend to slack off when it comes to ensuring efficient execution of outbound procedures. This, however, ends up costing them in the long run. Proper and careful execution of outbound shipping processes including packing, checking and loading of goods is crucial in ensuring the quality and safety of goods.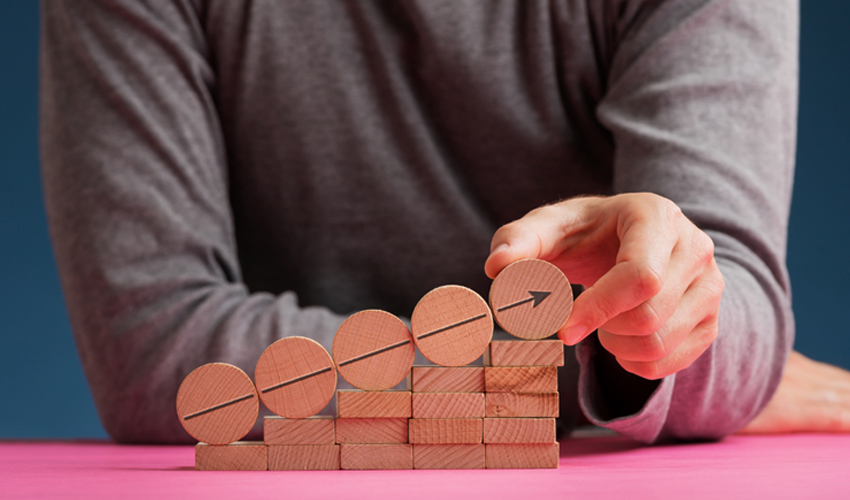 Experienced, global shipping companies understand this and refuse to compromise on any part of the supply chain. When it comes to the last leg of shipping, they make use of nuanced and often state-of-the-art procedures to ensure smooth shipping and deliveries.
Evolution of Global Shipping
Outsourcing transport and shipping is an increasing trend worldwide. Using such global shipping companies can be vital to saving a business's time and costs, as they can handle every detail pertaining to the process of shipping. This increasing reliance on global shipping companies can be attributed to multiple factors, including:
Globalization
Since the turn of the 19th century, the world has become more connected and has collectively advanced at an accelerated pace. With the onset of the industrial revolution came rapid development of modern technology, a continued rise in global population, and a substantial increase in consumerism, all of which have given way to globalization.
Economies around the world have been experiencing spectacular growth which has led to average household incomes reaching newer levels by the year, consequently increasing the demand for higher quality goods. Domestic production in countries has long failed to meet the demand of the local economy, and global trade has flourished as a result.  Globalization has, therefore, given rise to demand for quality B2B and B2C global shipping services.
As more and more businesses start operations in multiple regions, and global economies become more integrated as a result, the importance of the global shipping industry continues to rise. We have now reached a point where global economic prosperity relies heavily on consistent and smooth global shipping operations.
Modernization of Shipping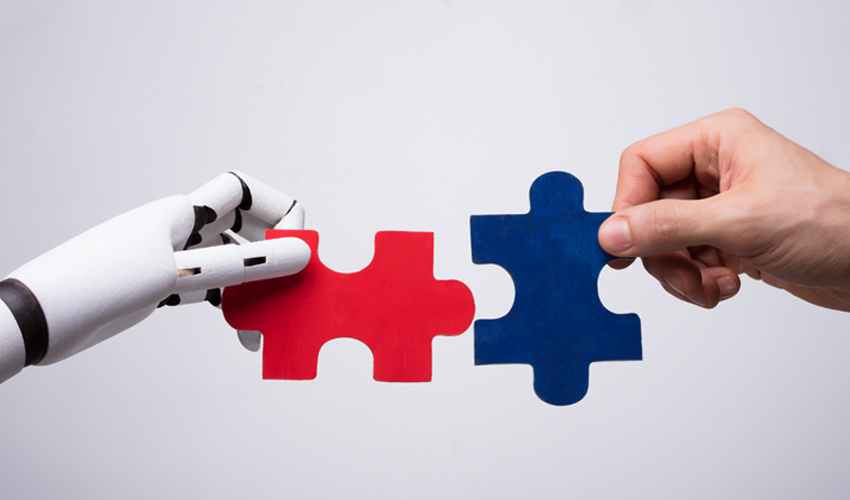 Malcolm McLean's original container had a capacity of 226 twenty-foot equivalent units (TEU), which is a standard unit used for the measurements of such containers. Scientific developments and the competitiveness of the shipping industry has led to the largest container ships now transporting over 20,000 TEU containers of good around the world at once. Moving billions of dollars of goods per shipment create huge economies of scale, which further allow companies to lower consumer prices. Ships have also increased in size, and due to these huge vessels, shipping costs have reduced. Speed has also substantially increased due to the invention of the screw propeller for ships, while aeronautical developments have led to air freights being more convenient and cost efficient than ever. The designs of air and ocean freight have also changed radically, reducing costs and fuel consumption and boosting the safety of transport and shipping at the same time, while specialization of different modal transports has further promoted the growth of the shipping industry.
Automation in Global Shipping
There are various automation techniques that have been introduced in shipping, which include, but aren't limited to, self-loading/unloading systems, computerized navigation, and the Global Positioning System (GPS). Automation has led to a substantially smaller number of crew needed and at the same time conforms to the safety standards set out worldwide. This also leads to a further decrease in costs, increase in shipping and more efficient work overall.  Shipping companies that embrace automation are, therefore, able to take on a higher workload, expand their operations, and compete on a global level.
Future of Shipping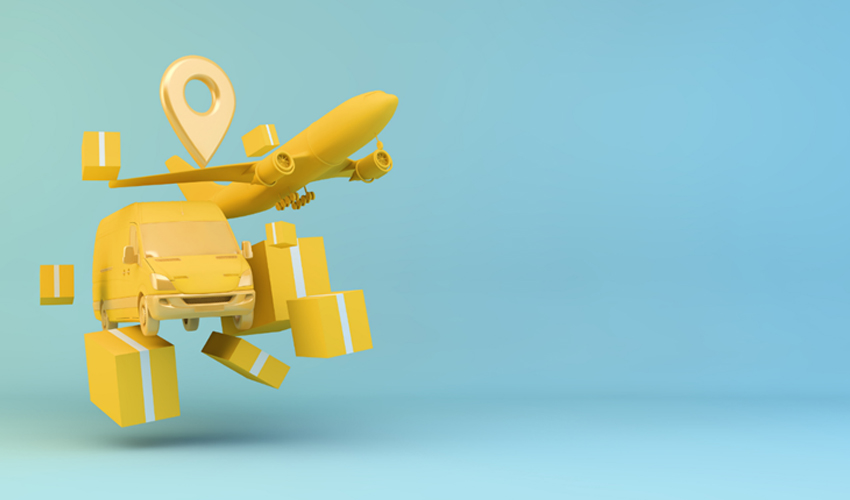 The shipping industry has come a long way in recent decades. It has grown into a huge and complex industry where global shipping companies are constantly striving to become cost-effective and gain strategic competitive advantages in order to meet the needs of today's commercial marketplace while also ensuring financial success.
The industry has also not been a stranger to technological disruption and has had to adapt to modern times and adopt forward-thinking, tech-driven business practices. With advancements in technology rolling out at a rapid pace, and a rapidly changing market (especially in light of the Covid-19 pandemic), the global shipping industry needs to continue to evolve and adapt the way it does business in the coming few years.
Here are some trends that give us insight into the future of the global shipping industry.
Further Technological Advancements
With continued technological development the future of global shipping will see much more scientifically sophisticated techniques of shipping. Warehouses and other storage mediums are expected to further evolve, such as automatically identifying and catering to  goods' storage requirements. Furthermore, transport vessels such as ships and planes will have better networks of sensors pertaining to all aspects of operations, and will hopefully even detect and fix/maintain areas that need it. Better vessel-to-land operations will also eventually result in operations primarily conducted by a land-based team.
Some Global shipping companies have already started to embrace artificial intelligence and predictive data analytics to strengthen their supply chains, forecast market demand, predict market shifts, and develop their overall business strategies. In coming years, we will see data analytics play a larger role in the streamlining of global shipping operations and increased automation of shipping business processes to boost efficiency.
Development in A.I. technology has also caused excitement with the prospect of autonomous shipping. In fact, the first un-manned shipping vessel is set to sail this year and its success is set to open the door to further research and development.
The benefits of tech-driven shipping operations will ultimately be passed on to the final consumers and businesses in the form of lower costs, timely deliveries, increased safety of their goods, and greater efficiency overall.
Bigger Shipping Services
Improvements in transport technology and structure will lead to even bigger ships, planes and better designed trucks. Manufacturers, owing to lower transport costs, will also potentially be able to invest in better production methods, improving their products and thus resulting in even more orders.
Greener shipping
The worldwide trend and pressure of decreasing the carbon footprint has led many ships and other modes of transport to include technologies that use low carbon fuels in order to positively impact the environment.
Shipping companies are looking to make the switch to renewable energy sources to power their marine and land transportation fleets. For example, solar and wind power are being tested for their effectiveness in making transportation via sea more sustainable. The shipping industry is also committed to reducing its dependency on oil and is testing greener fuel alternatives. Liquified natural gas (LNG) is one alternative that is expected to gain mass adoption in the future. Use of LNG promises a reduction of around 25% in CO2 emissions.
As the world moves away from fossil fuels, arguably the greatest challenge for the industry is reducing its reliance on fossil fuels and incorporating greener technology.